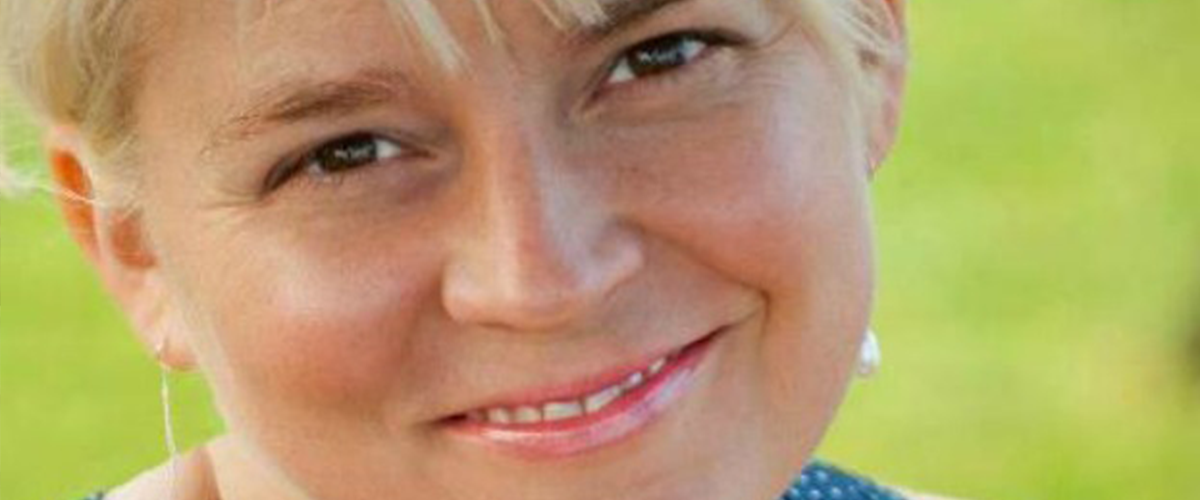 It's no secret that summer, as far as the classical music scene goes, is Toronto's off-season. As Lydia Perovic points out in her take on this year's summer opera scene, though (see page 12), Toronto's musical off-season tends to be a lot longer than most. If they haven't already, most of our local music presenters are now wrapping up the last of their 2015/16 shows—which leaves a good three months of limbo until the beginning of 2016/17 in the fall.
Of course, that implies that the city falls silent for most of June, July and August—which is far from the case. Summer music festivals abound, including local giants like Luminato, TD Toronto Jazz Festival and Toronto Summer Music. International artists often schedule Toronto into their summer tours and festival circuits, and local music-makers, who jump from gig to gig all year long, finally have the gift of much-needed time—to relax, or to plan projects of their own. And while the length of Toronto's musical break might attest to the relative youth of our music scene, it makes these long summer months the perfect moment to look beyond business as usual, towards something new.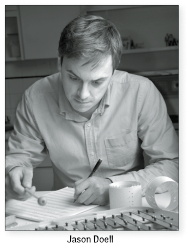 TCML: "Something new" pretty much sums up the motivation behind at least one of the musical projects in town this month. New this year, the Toronto Creative Music Lab (TCML) is a one-week workshop for early-career music-makers (June 19 to 24), where performers and composers are formed into small groups to collaborate on new works. Designed with the spirit of peer-to-peer collaboration in mind, the workshop focuses on building a community for early-career artists that is rich in opportunities for professional development. Full disclosure: I'm one of the participants this year. But – biased though I may be – during a time when the usual music scene is taking a breather, this program is just the thing to fill in some of the gaps, and build potentially fruitful musical relationships.
Composer Jason Doell and saxophonist Olivia Shortt, who are organizing the workshop alongside William Callaghan and Anastasia Tchernikova (Musica Reflecta) and Matthew Fava (Canadian Music Centre), are hopeful about what this project will do for emerging artists. "For me, peer-mentoring is essential for early-career artists and there is an opportunity in the Toronto contemporary music scene to facilitate these relationships," says Doell. "While technical development in any discipline may be aided by the guidance of recognized experts, most professional relationships and opportunities arise within a peer group. Also…who knows more about being an early-career artist than those directly involved in being early-career artists? Peer-mentoring is a fantastic way to access the knowledge of people who are facing similar issues and obstacles to the ones you are facing today."
"Toronto is abundant in programs for composers and performers seeking out more traditional styles of music and art practices but there isn't as much for those seeking workshops that offer an approach to more current music," adds Shortt. "Especially as a saxophonist, Toronto doesn't offer much in the way of workshops and opportunities to network as a classical/new music performer. I've often had to seek these opportunities in other cities."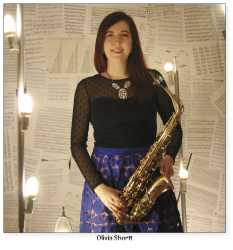 A project like TCML couldn't come at a better time of year for people like me. Taking place at the end of June means that TCML can create these opportunities in Toronto, for participants, who at any other time would be busy at work, schools or conservatories all over the world. And for both organizers, June offers a moment to reflect on the rest of the year, and put their observations into action.
"[TCML] fits in well with my day-to-day life," explains Doell. "I'm a full-time composer and I also create music educator programs, so a lot of what we are trying to accomplish at TCML is in the front of my mind regularly." And for Shortt, an incoming masters student at the University of Toronto, being on the giving rather than the receiving end of a summer workshop has so far been a valuable experience. "This is one of the first projects for me that hasn't been something I'm organizing for myself, like a recital or a tour," she says. "And there's a lot that school couldn't teach me, so this has been the most practical educational opportunity that I've been a part of."
For my part, the workshop will be a refreshing break from my rest-of-the-year schoolwork, and a welcome challenge after some time away from my instrument. It will be, in other words, the perfect summer vocation.
The final concert of TCML, featuring all of the premieres workshopped during the week's rehearsals, takes place on June 24 at the 918 Bathurst Centre; details at tcml.ca.
Of course, Shortt and Doell aren't the only ones with exciting musical plans in the works for the next three months. After speaking with them, we were inspired to get in touch with other local musicians to ask them this one thing:
How do you make use of Toronto's long musical summer to recharge your musical batteries for the season ahead?
Here are some of their responses.
Name: Gordon Mansell
Instrument: Organ
How you might know him: Organist and music director at Our Lady of Sorrows Catholic Church; executive producer of ORGANIX CONCERTS
Summer Vocation: "I recharge by pushing my musical limits, by going to Europe to perform organ concerts in massive medieval cathedrals. The tour this coming August will be the result of my third invitation to perform in Poland (2012, 2015, 2016)...I am often the only Canadian in a festival of European organists and of course, it is an honour that I do not take for granted.
I am energized by learning and preparing new music for my concerts. For me, it is not a rest at all but a change and an opportunity to experience baroque instruments and the occasional example of the continuing vibrancy of the North German organ-building craft first-hand. By the end of this coming tour, I will have performed concerts on 11 different organs, including one museum organ dating back to 1653 in its original state. Overall, these concert tours are exhilarating opportunities for musical and personal growth.
My itinerary for this summer includes the first concert in Słupsk (August 11) followed by a very special performance as part of the Fiftieth International Organ Music Festival at St. Mary's Cathedral (August 12 – Koszalin) and the Cathedral Basilica of St. James the Apostle (August 13 – Szczecin). After these concerts, my wife and I will then vacation in Germany and plan to visit Bach's hometown and church, and play the famous Bach organ."
Hear him this summer: Before Mansell departs for his tour, he plays a noontime organ recital on July 20, at All Saints Kingsway. Details in our GTA listings and at allsaintskingsway.ca.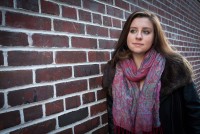 Name: Aimée Butcher
Instrument: Jazz vocalist
How you might know her: Performer at The Rex and Jazz Bistro; Singer-songwriter on debut 2015 CD The World Is Alright
Summer Vocation: "What I am looking forward to most about my summer vacation is a chance to create new musical memories. I have my first festival gig ever on July 31 at the TD Newmarket Jazz+ Festival, which I am very excited about, and plan to schedule a few house concerts up in northern Ontario around that date. I also plan to do a little bit of recording with a couple of bands that I am a part of, which is something that we had to wait to do until summer because all of us have been very busy throughout 2016. In addition to singing for some enjoyable gigs, I am looking forward to a reduced teaching schedule so that I may enjoy some time with family and friends over the summer, as well as taking some time to myself so that I may do some songwriting and planning for 2017."
Hear her this summer: Butcher's performs at the TD Newmarket Jazz+ Festival as part of the Sunday, July 31 lineup, at 3:30pm, in a set featuring songs from her debut album. Flip to our Green Pages (pages G1 to G10) in this issue to read up on what this festival, as well as 40 others, have planned for the summer ahead.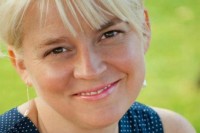 Name: Julia Wedman
Instrument: Baroque violin
How you might know her: Violinist with Tafelmusik Baroque Orchestra, I FURIOSI and the Eybler Quartet
Summer Vocation: "Since I travel a lot and play so many concerts during the year, I like to have a little time away from that in the summer!
I love to recharge by filling my soul with beauty. I go to art galleries, gardens, beaches and parks. I look after the flowers and plants on my little terrace. I play music that I love but don't have to play in a concert any time soon. I spend time with all of the people I love but don't get to see enough during the concert season. A perfect summer day includes a little art, a little Bach, a lot of kids, a beautiful blue sky and a big long table in my backyard with way too much food on it, surrounded by beloved friends and family."
Hear her this summer: The Tafelmusik Baroque Summer Festival runs from June 6 to 18, and features four free concerts by Tafelmusik musicians alongside students of the orchestra's annual summer institute (TBSI). Details in our listings and at tafelmusik.org.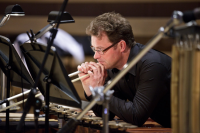 Name:Ryan Scott
Instrument: Percussion
How you might know him: Artistic Director of Continuum Contemporary Music; percussionist with Soundstreams Canada, New Music Concerts, Esprit Orchestra and the COC
Summer Vocation: "Summertime is very special to me and I clear my schedule as much as possible for several weeks. My overwhelming priority is to spend meaningful quality time every day with my three children (11, 9 and 5) and my wife, harpist Sanya Eng. In addition to many excursions and activities, we'll spend over two weeks camping on the shores of Lake Huron at The Pinery. I find it is absolutely necessary to stop performing like this every year so that I can recharge – as former Nexus member John Wyre once said "the less music I do, the better I play." In the background, I will slowly prepare a new concerto, some newly commissioned recital repertoire and convert my doctoral dissertation on the emergence of the marimba in Tokyo to a book. I will also return to the faculty of the National Youth Orchestra of Canada to coach the chamber music program – I always leave feeling inspired. Of course, the work at Continuum never really slows down, but thanks to new technologies, one can get quite a bit of work done while waiting for the fish to bite!"
Hear him this summer: The National Youth Orchestra of Canada will present a festival of chamber music in collaboration with Wilfrid Laurier University in Waterloo, from June 22 to July 15. The festival will feature concerts by both faculty and youth orchestra members; entry for faculty concerts is by donation and entry to student concerts is free. Details in our listings and at nyoc.org.
Off-season though it may be, this summer offers no shortage of musical opportunities, for performers and concert-goers alike. Be sure to check thewholenote.com throughout the break, where, in addition to blog posts, concert reviews and news, we'll continue to feature local musicians' stories about how they're spending their own summer vocations. And if you are a musician and want to share your own summer vocation plans, get in touch with us at
editorial@thewholenote.com (attach photos if you like). The coming months are starting to sound a lot more refreshing, already.
Sara Constant is social media editor at The WholeNote and studies musicology at the University of Amsterdam. She can be contacted at editorial@thewholenote.com.