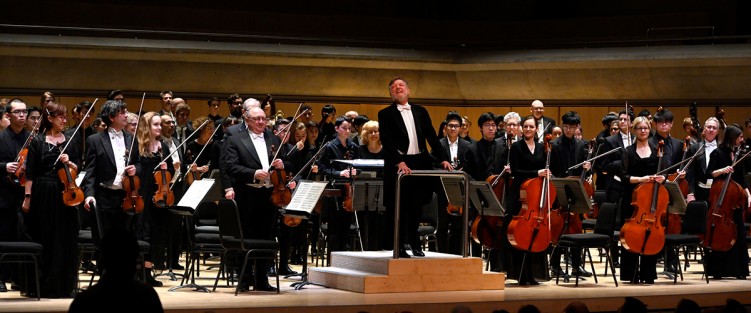 Sometimes an email subject line helps a bunch of different ideas to fall neatly into place. Such was the case a day or so ago. "Old meets new as Tafelmusik unveils 2019/20 Season" the subject line read. More about the Tafelmusik spin on the "Old Meets New" theme in the upcoming March issue, but for now, upcoming February concerts by Toronto Consort and Art of Time Ensemble, and a recent evening at the TSO, all fit the theme rather nicely.
February 15 and 16 at Trinity-St. Paul's, Toronto Consort's "Love Remixed" features only 20th- and 21st-century music for early instruments and voice, the first time in the ensemble's four-and-a half decade history that the ensemble has presented an entire program such as this. The concert features Juno-nominated James Rolfe's Breathe with text by librettist Anna Chatterton, followed by David Fallis' Eurydice Variations, the story of Monteverdi's Orfeo told from the point of view of Eurydice.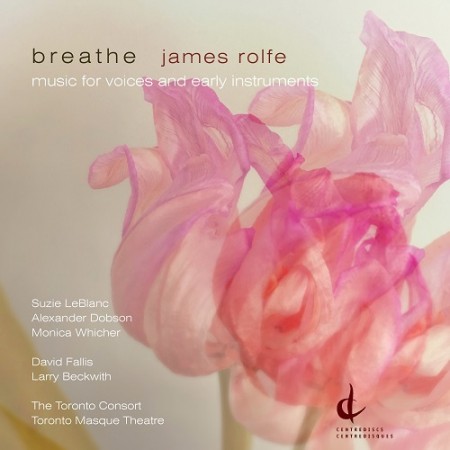 Writing for period instruments is not a new adventure for Rolfe. He dipped his toes in these waters as far back as 2003, for Toronto Masque Theatre, in partnership with André Alexis (the 2010-11 Giller Prize winner for his novel Fifteen Dogs). Their first collaboration was a piece titled Orpheus in the Underworld, paired up with Charpentier's La Descente d'Orphee aux Enfers. Their next was Aeneas and Dido (paired with Purcell's Dido and Aeneas in 2007). Their Orpheus then returned to Toronto Masque Theatre in 2011, to close Toronto Masque Theatre's season that year.
The creation of Breathe has also taken place in layers, over time. It had its premiere performance in 2011, in St. Anne's Anglican Church, as a Soundstreams commission for the Norwegian a cappella ensemble Trio Mediaeval and the Toronto Consort. In it, Chatterton's libretto is interwoven with the writings of 12th-century poet and composer Hildegard of Bingen. Rolfe's music also has a medieval bedrock. As Globe and Mail writer Robert Everett Green described it at the time, "with voices and instruments attuned to medieval sonorities (or what we think they were), [Rolfe] used drones, interlocking patterns and melodies as simple as plainchant, sometimes running them as live loops against each other … [finding] a distinct gait and tone for each section of the text. … Between Hildegard's visionary, sensual description of "divine mysteries" and Chatterton's breath-centred evocations of love, the text exuded the same kind of sexy spirituality as the biblical Song of Songs."
Since then the work has seen life as the opening track of an eponymous Centrediscs release of James Rolfe's music, Breathe, nominated for a 2018 JUNO Award. In her review of the disc in The WholeNote in October 2017, Dianne Wells described it as "in its performance here, by far one of the most extraordinarily beautiful recordings experienced in recent memory."
As for David Fallis' Eurydice Variations, "the story of Monteverdi's Orfeo told from the point of view of Eurydice" which closes the program, for many in the Consort's audience whose oldest memories of the group are inextricably interwoven with David Fallis' recently concluded 28-year tenure as artistic director, it will be really intriguing to hear what he's been doing with all that new-found time since relinquishing the reins at Toronto Consort.
Art of Time, February 22 at Harbourfront Centre Theatre, has dedicated itself to playing off old against new, and vice versa, for all of its 20-year history under the artistic direction of Andrew Burashko. This particular concert, titled The Classical Program, is sandwiched between two performances, Feb 21 and 23, of a complementary, more contemporary, program titled "The Songs Program." This one, for me, gets to the heart of Art of Time's mission to break down artificial, genre-bound barriers among music lovers. It's innovative "Source & Inspiration" format "pairs a Franz Schubert piano trio with songs written and performed by Danny Michel, John Southworth, and Martin Tielli, along with performances of chamber music by Johannes Brahms, Richard Strauss, and more."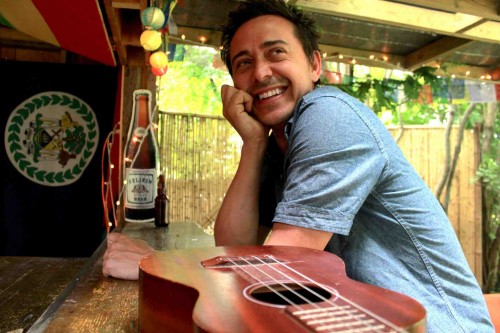 Audiences for whom the core Art of Time ensemble (Andrew Burashko, piano; Jonathan Crow and Mark Fewer, violin; Shauna Rolston, cello Barry Shiffman, viola) are already old musical friends may will meet three new ones in singers Martin Tielli, Danny Michel, and John Southworth, whose respective songs, inspired by the Schubert Trio, are at the heart of the program. And for those who come precisely because they know who Tielli, Southworth and Michel are, the bridges will be built in the other direction.
Postscript: Toronto Symphony Orchestra, Wednesday February 6: I was sitting in the RTH balcony with music writer Robert Harris, 20 minutes before showtime. (Harris is mentoring this year's Emerging Arts Critics enrolled in a joint TSO/COC National Ballet program, where they write and submit reports and reviews to The WholeNote, Opera Canada, and Dance Umbrella magazines, for publication on our respective websites.)
Anyway, Harris and I were scratching our heads looking at the sea of chairs on the stage – twice as many as one might expect for the Brahms concerto for violin and cello, or the Dvořák sixth symphony to follow. Even for a pizzing contest between Strauss and Wagner it would have been a hell of a lot.
All was revealed when Sir Andrew Davis, the TSO's interim artistic director, and conductor for the evening, mounted the podium and explained that if we were wondering about the chairs this was the occasion of the TSO's annual "side-by-side" performance where members of the Toronto Symphony Youth Orchestra and the TSO, rehearse and perform together. (Not the whole concert, but in this case Oskar Morawetz's crackling Carnival Overture which kicked off the evening's proceedings.)
Old meets new? Davis made his TSO debut in 1974, the year before commencing a 13-year tenure as the TSO's music director; the TSYO was founded, by Victor Feldbrill, in the very same year. And ten of the current members of the TSO were, at one time or another, members of the TSYO. (Toronto Consort was two years old at the time!)
A big deal? No. But nice. Very nice.