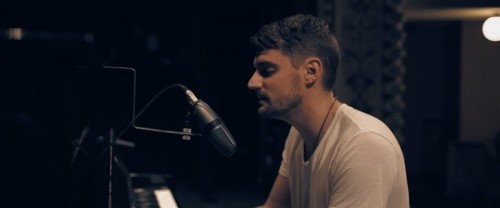 The Burdock is one of those special Toronto places that feels like it can be anything you want it to be. It's a bar and restaurant, it's a brewery – and notably, it's a music venue. In a room separate from the bar area in the northwest corner of the Bloor Street space, booking manager Charlotte Cornfield and the Burdock team have created an intimate atmosphere that works surprisingly well for a vast array of music: quiet enough for a wind quintet, cosy enough for a folk set, but still spacious enough for something bigger, more adventurous, or experimental. And, for one week every year, they have a piano.
According to Cornfield, at first the Burdock Piano Festival grew out of a kind of team problem-solving exercise. "The original Burdock team are all big music lovers and big piano fans," she says. "We talked about having a piano in the space, but we wanted the space to be malleable and able to morph into a different kind of stage environment depending on the type of show that we do...and also, January ends up being a quieter gig month because it's post-holidays and it's cold. So we were like: what could we do to both embrace the piano and liven up January?
"We often just throw goofy ideas around, and it started as what seemed to be a goofy idea that formed into 'actually, this is a great idea'," she continues. "Why don't we bring in a really nice piano for a week, and just program a week of piano shows, and get people excited about that?"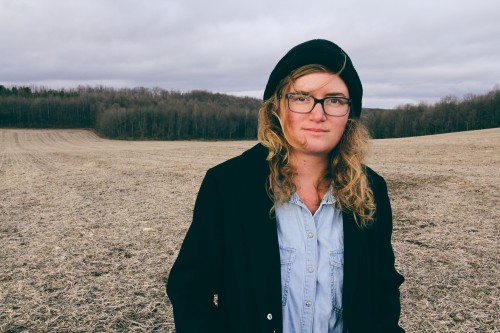 Cornfield and the team came up with suggestions of artists; Robert Lowrey Pianos donated the baby grand. That was for January 2016; three years later, the Burdock Piano Fest is still gathering momentum.
This year's festival is the biggest yet – 16 shows over 8 days – and the team is trying to expand their scope to match. "This year was the first year that I actually did a call for submissions, because I really wanted to reach out beyond our immediate community," says Cornfield. "I wanted to reach out beyond the walls of what we already know. And it was great: we got a ton of eclectic submissions. There were a lot of people who I wasn't familiar with before who reached out, and I'm super excited about the lineup."
That lineup includes an impressive array of artists: headliner vocalist/pianists Tim Baker (of Hey Rosetta! fame) and Jeremy Dutcher, along with sets spanning classical, jazz, experimental and pop. In particular, Cornfield points out the January 29 shows – emerging baroque pop singer/songwriter/pianist Ryland Dinneen paired in a double bill with Kritty Uranowski, followed by a late-night solo set by singer-songwriter Emma Frank – and a jazz- and soul-influenced show featuring Joanna Majoko and Chelsea Bennett, on January 26.
As usual for the festival, double bills make up the bulk of the programming. For Cornfield – who, as a songwriter, pianist/guitarist and jazz drummer, is herself a musician with several different facets – it's a part of her strategy to bridge the gap between genres and create new musical connections. "I started doing the double bill thing in the first year, just because I thought it would be interesting to bring people together who might not already know one another but whose music might line up in some way," she says. "And then that was really cool because it brought in two different crowds to one show.
"It was really fun this year to be like, 'oh, who would this artist work well with?' and 'oh, this is kind of left-field to put this classical guy with a cabaret singer, but I think it would work really well!' Things like that," Cornfield adds. "I like to mix it up; I'm a big fan of double bills that wouldn't be the obvious choice, but that have things about each set that complement one another."
More than anything, it's about celebrating the piano in the Burdock space, and making it special.
"What I've been looking for are acts and ideas that are unique to having an opportunity to have a piano like that in an intimate space," says Cornfield. "While we have a lot of different ideas [at the festival], what brings them together is that it's a special occasion to do something cool with a piano in this space. So genre-wise this year, we're definitely casting a wider net than we have in previous years. We definitely wanted the programming to be diverse – as diverse as possible."
The Burdock Piano Fest runs from January 22 to 29.