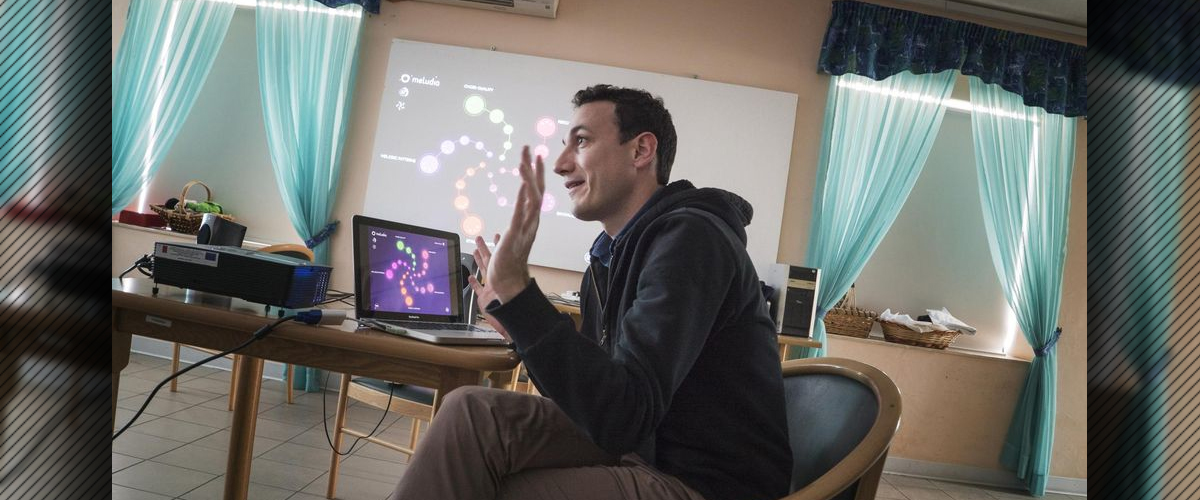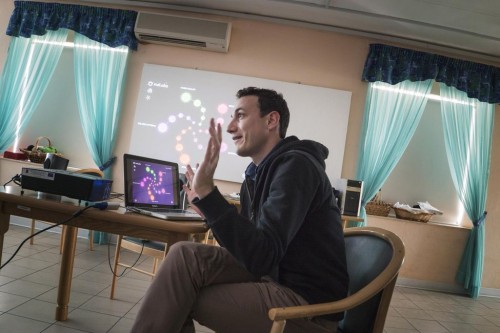 With the Calgary Philharmonic Orchestra's latest outreach project, they're giving away free online music lessons – to all Canadians, across the country.
In an announcement last Wednesday, the CPO revealed a new partnership with Paris-based music education platform Meludia. Available as a web and mobile application, Meludia uses the gamification of ear training to build a curriculum of over 600 musicianship games, ranging from beginner to expert skill levels. And in celebration of Canada 150, they're allowing anyone with a Canadian IP address to sign up for a premium, 1-year-long Meludia account – free of charge.
For CPO music director Rune Bergmann, who officially started his tenure with the orchestra in fall 2017, widespread accessibility initiatives were an important part of the job. 'When i first arrived in Calgary, I felt there were a lot of good things – but what was missing was that the things going on here were kind of a well-hidden secret," he said at the press conference Wednesday. "The first thing I felt when I came here was that this should be an orchestra for the world."
Like many other online learning resources, Meludia – which has previously supplied similar nationwide subscriptions in Malta and Estonia – claims to teach users by structuring lessons as short games and tests. In that sense, it's not unlike a musical version of the popular language learning app Duolingo.
However, what sets Meludia apart from other programs – especially when it comes to classical music – is the philosophy behind these games. Unlike much conventional classical musical training, which tends to focus heavily on reading sheet music and musical terminology, Meludia is based on a body of research by French composer Vincent Chaintrier, which advocates a focus on developing sensory and emotional responses to sounds. There are four tiers of difficulty in the app: Discovery, Intermediate, Advanced, and Expert. While the Expert level is geared towards professional musicians, the first levels are meant to be highly intuitive, even for users with little to no knowledge of western classical music. And while technically, Meludia is in the business of music literacy, you don't actually need to know how to read music at all to use it.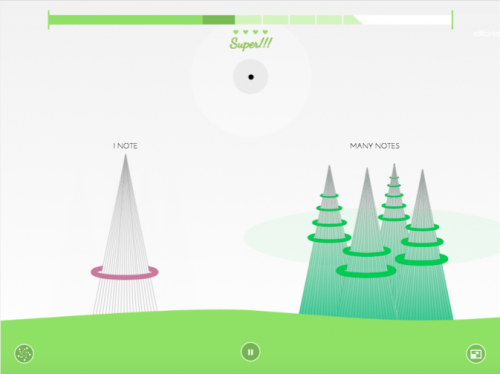 Here's an example. In the Discovery level, there is a game called "Density." There, the user is given a simple task: when they listen to the sound file, do they hear one note, or many notes? (The app also includes a description of how they would define the word 'note'.) By the Intermediate level, you can play the same "Density" game, but are asked to be more specific: how many notes do you hear – one, two, three or four? By the Advanced and Expert levels, these same exercises have evolved into high-level classical music ear training: identifying complex chords and chord progressions. And it's all done using highly intuitive visual graphics, with hardly any reference to conventional classical music notation.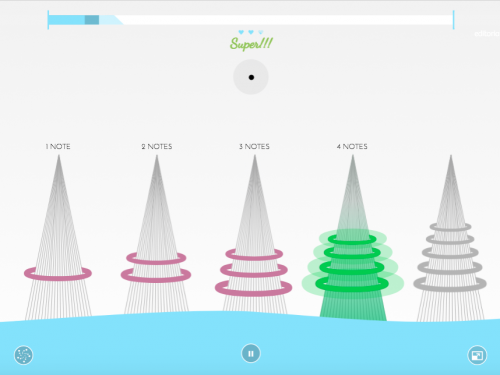 "When Rune first logged me into the Meludia platform, I was impressed at how intuitively interactive and fun it was," explained Paul Dornian, president and CEO of the CPO, last week. "I am thrilled that we can make Meludia available to Canadians and visitors to Canada who want to boost their musical education or start from scratch."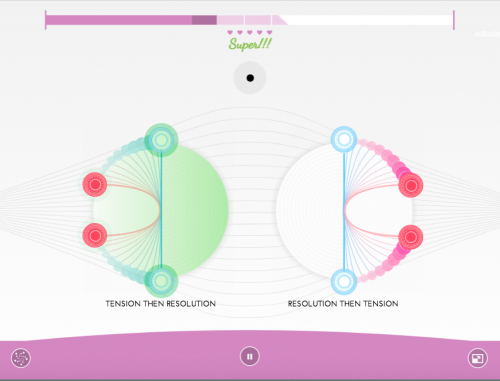 It's easy to feel skeptical about a program like this one. After all, the definition of music literacy – and the types of music implied by that term – mean that making music education universally accessible is hardly as simple as some may claim. However, by eliminating two of the major barriers that Canadians often face when pursuing musical education – the high cost and the emphasis on 'insider' classical music knowledge and jargon – this initiative is without a doubt a step in the right direction. And if you're reading from Canada right now and have time to play a quick game or two, it's absolutely worth a try.
As of last week, anyone with a Canadian IP address can log into meludia.com and use the program free of charge, until December 5, 2018.
Sara Constant is a Toronto-based flutist and music writer, and is digital media editor at The WholeNote. She can be contacted at editorial@thewholenote.com.