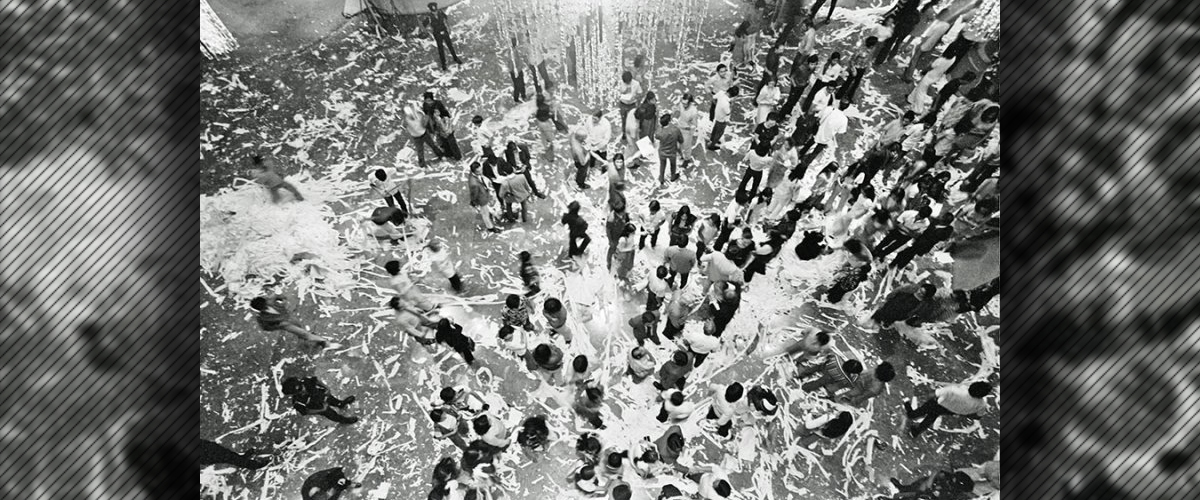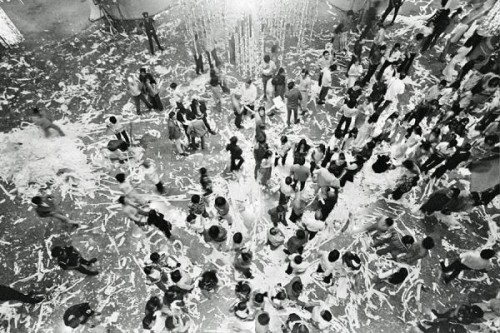 At a performance in Toronto's Distillery District this Sunday, over a hundred people will come together to experience community, and community listening, in a monumental way.
Cassettes 100, a 30-minute music/movement piece taking place at the Distillery's Young Centre on November 19, is, in some ways, exactly what it sounds like: a set of 100 pre-recorded cassette tracks, all played at once. However, it's also more than that. The piece, first created and presented by late Filipino composer and ethnomusicologist José Maceda in 1971, requires 100 'musicians' to weave their way through and around the audience – each of them carrying one of those 100 cassette players, playing recordings of indigenous Philippine instruments, voices and natural sounds. This performance will be its Canadian premiere.
José Maceda was a leader in the field of ethnomusicology, renowned for his field recordings of the Indigenous music of the Philippines. His granddaughter, artist, movement and awareness coach Andrea Mapili, and theatre artist Byron Abalos, are behind this Toronto performance of Maceda's work.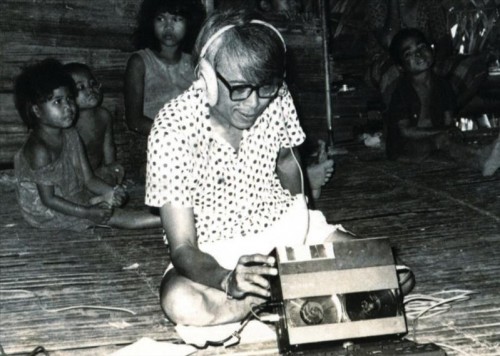 "I've always been curious about my grandfather's work," explains Mapili. "This January, [Byron and I] were both in the Philippines for the kickoff of Maceda 100, the yearlong celebration of his life and work in honour of [what would have been his 100th birthday]. We were a part of a Cassettes 100 performance there, and we were blown away – and we just thought, 'we really need to bring this to Canada.'"
The Toronto performance will be a collaborative effort between the University of the Philippines' Center for Ethnomusicology and Soulpepper Theatre Company's 2017 Shen Development Festival – a free one-day event dedicated to celebrating theatre, dance and musical works by artists of Asian heritage.
The team needs 100 volunteers to make the project happen; so far, they're at 70, and counting. "We have more people signing up every day," says Abalos. "We really tried our best to reach out to many different communities: the academic community, the theatre community, the dance community, the Filipino community in Toronto, and the new music community as well."
The volunteers will be coached on how to move throughout the space in a rehearsal the morning of the show, have lunch, and then start the performance. They'll be separated into teams, each with its own distinct choreography, and move through the theatre lobby, stairwells and balconies – creating shifting sonic textures as they go.
"We're building a soundscape – a moving soundscape," Mapili says. "That's really what the piece allows us to do."
For Mapili and Abalos, Cassettes 100 sits at the juncture of several monumental moments in time – the Maceda 100 centenary celebrations, Canada 150, and the development of Soulpepper's Shen series. And for both of them, reimagining this piece in a way that makes it transnational, integrative and inclusive has been crucial.
"My grandfather was really interested in technology as a tool for humanism and humanitarianism," says Mapili. "So it was very important to him to use as low-tech equipment as possible. That's why we're actually using .mp3 players for this performance, as opposed to cell phones or even cassettes [like those used in the premiere]. It's the most low-tech, accessible, cheap-as-possible technology within the current, modern context."
"And I think it's important for us to have this moment where we can gather a lot of people to celebrate the launch of this festival," adds Abalos. "It's a way to call in people from other communities, so that we're not so siloed. So that it's not like, "here's an Asian Canadian festival; it's for Asian Canadians'. No – this is a festival for everyone. And it will be a chance for people from Soulpepper's [audience base], who are used to coming to that space, to be a part of something that is from a different tradition other than the Western, European tradition of theatre, dance and art."
"We're trying to highlight difference in people," says Mapili. "We're trying to unite through diversity. And I think that that's a huge hope for Canada right [now]. We hope that even though everybody's different, we can still come together as a community. And I hope that by seeing the size and the scope of this project – 100 people, almost like a microcosm of Toronto – that people will leave with the knowledge that connection through difference is possible."
Cassettes 100 will be performed at the launch of Soulpepper's 2017 Shen Development Festival on Sunday, November 19 at 1pm, at the Young Centre for the Performing Arts in Toronto. For event details or information about volunteering, visit https://www.facebook.com/events/1185305688237509/.
Soulpepper's Shen Development Festival is a free day-long event on November 19 featuring the work of Asian and Asian-Canadian performers and artists. For details, visit https://www.soulpepper.ca/performances/shen-festival.