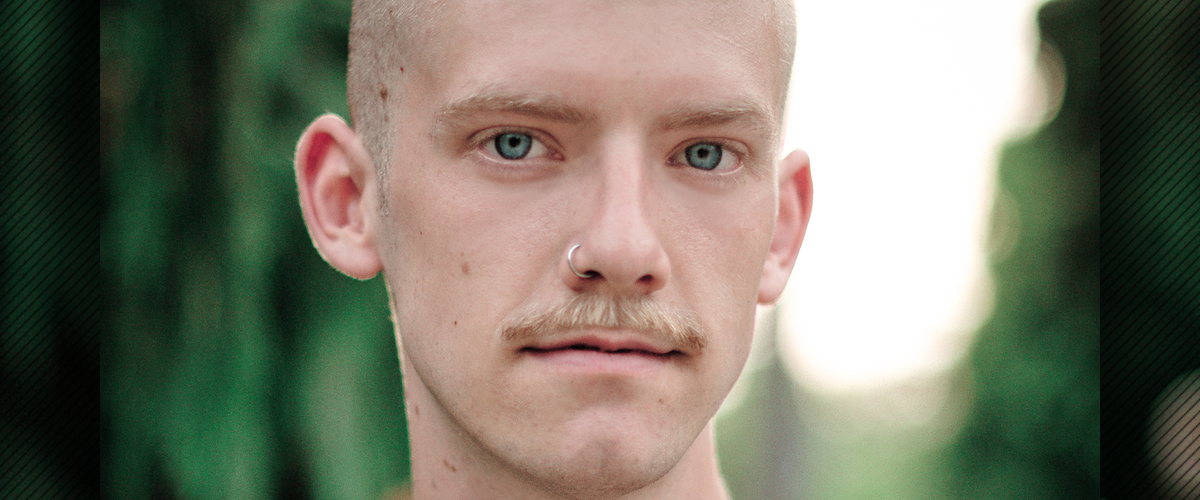 For pianist Darren Creech, the classical recital is in need of an overhaul.
"The established concert format [has] a rather conservative approach," he said in an interview last year with CBC Music. "[I'd] like to see greater diversity and meaning in how we communicate with the audience based on how we present onstage."
In his upcoming tour, he's doing just that. Over the coming two months, Creech will be presenting three performances of his solo show RESILIENCE—a piano program that explores themes of trauma and recovery through a queer lens.
RESILIENCE is, technically, a solo piano recital—but it's also far more than that. Drawing on his multidisciplinary practice, Creech incorporates costumes, glitter, narration, lighting and stage design into his performance, with the aim of introducing elements of queerness and theatricality to the classical stage. Performing works by Sarah Kirkland Snider, Leoš Janáček, Alexander Scriabin, Sergei Prokofiev and Alberto Ginastera, Creech intends to confront audiences with the emotional and political relevance of these pieces, and challenge expectations of what classical music should look and sound like.
"I had been looking for classical repertoire that was political, and discovered Janáček's piano sonata, which he wrote in memoriam of a protester killed in the streets in 1905," explains Creech via email. "After discovering that work, I built a cohesive program around that experience of loss. I then developed the show around my own personal experiences of loss in addition to current events (including the Pulse shooting in Orlando). I wanted to feature 20th- and 21st-century music, from some familiar names, but also to perhaps introduce the audience to some music they hadn't heard before."
The show, which was first performed in Toronto at last year's Nuit Rose exhibition (shortly following the 2016 Pulse nightclub shooting), is heavily rooted in Creech's own experience as a queer artist, and has already been presented in Toronto, Ottawa, Montreal and Abbotsford, BC. He'll be performing the show this Friday, September 15 at Gallery 345 as one half of a double-bill of contemporary music titled "All That Glitters", followed by appearances at Laurier University (a workshop with student pianists on September 20, and a concert on September 21) and at Kitchener's Registry Theatre (November 5).
For Creech, the crux of the show lies in how it challenges audiences' assumptions about what classical music stands for, and opens the door for performers and audiences who otherwise might not see themselves represented onstage.
"I find the culture surrounding so much of how classical music is presented and performed to be quite reserved, adhering to many strict and unspoken rules," he says. "There are clear ideas of what is deemed acceptable to be spoken about and worn onstage. It's important for me to try to question and disrupt this kind of thinking, both for myself as well as for the audience. I want to be interrogating where these ideas come from and who upholds them.
"Classical music has a long way to go in terms of embracing and promoting diversity," he adds. "It's up to us onstage to be reimagining what the classical music stage can look like."
And as for what Creech hopes audiences will take away from his own performances?
"I hope the audience will see a sliver of the resiliency that queer and other marginalized people demonstrate every day, despite adversity and loss," he says. "That despite this loss, there is so much beauty and strength to be found in community and shared experiences. That sadness and searching are as important as humour and celebration as we navigate difficult times. And finally, [that] all that glitters isn't gold, but that it can add so much depth and joy to our lives."
Darren Creech will perform his solo piano program RESILIENCE at Gallery 345 in Toronto on Friday, September 15 in a double-bill alongside flutists Katherine Watson, Tristan Durie and Terry Lim, followed by appearances in Waterloo (September 20-21) and Kitchener (November 5). Visit www.darrencreech.com or our listings for details.
Sara Constant is a Toronto-based flutist and music writer, and is digital media editor at The WholeNote. She can be contacted at editorial@thewholenote.com.