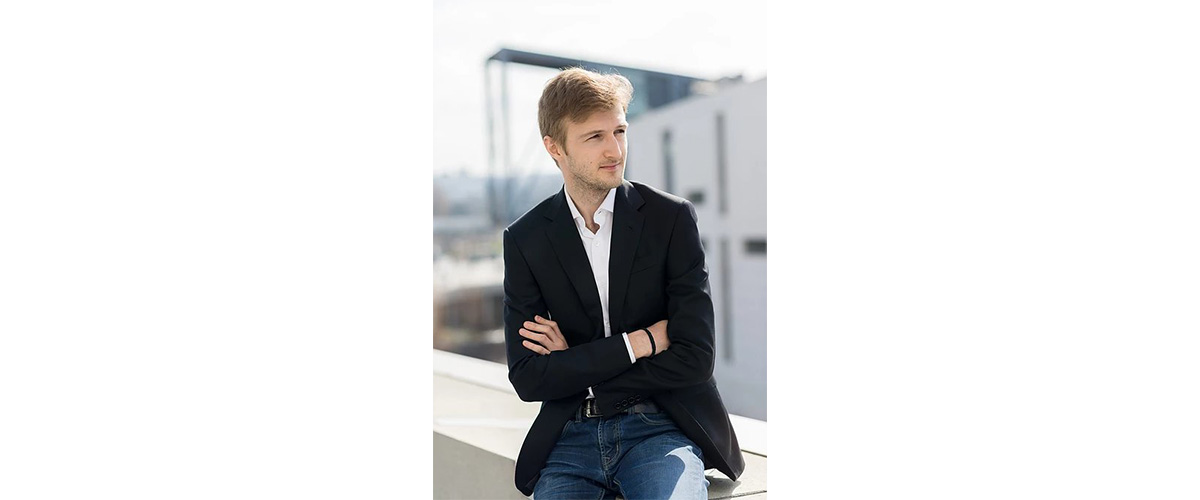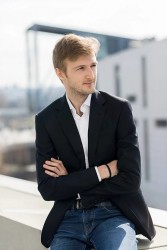 The end of a season is always a time for shifts of musical leadership—and this year in particular has seen more changes of conductors, concertmasters, and artistic directors than most. And while, between Toronto's closing venues and school boards' slimming down of performing arts programs, most news on local music has waxed apocalyptic, these changes offer something more familiar, and more hopeful: local stars leaving the spotlight, and fresh, promising faces taking their place.
One of those places is at the helm of the Kitchener-Waterloo Symphony. After ten years with the orchestra, artistic director Edwin Outwater is stepping down, finishing his tenure at the end of the 2016/17 season. Known for his charisma on the podium and for his knack for inventive programming, Outwater's absence is sure to be felt by the orchestra and its audience alike.
"Edwin came to us just in the nick of time," writes K-W Symphony principal oboist Jim Mason, on the tribute page the orchestra has put up in Outwater's honour. "We were floundering and going nowhere, still in a world of strife as an orchestra. He came and led us, both on the podium and off, showing us what we were capable of and making us believe in ourselves. He added life to the organization and the city. I wish him all the best and I will sorely miss him."
The K-W Symphony's upcoming concerts on May 26 and 27 will be Outwater's final concert with the orchestra. Titled "Grand Finale: Edwin's Farewell," Outwater will lead the orchestra, the Grand Philharmonic Choir, and the Amadeus Choir of Greater Toronto in John Adams' Harmonium, Mahler's Symphony No. 1, and Richard Reed Parry's Outwater Fanfare, composed in Outwater's honour. Following the show, Outwater will assume the title of Music Director Laureate, and will hand over his role to 26-year-old Romanian-Canadian conductor Andrei Feher, who will serve as Music Director Designate in 2017/18 before officially taking over leadership of the orchestra in August of next year. For more information on the concerts, or on the orchestra, visit www.kwsymphony.ca.
Here's a recap of other arrivals and departures in local classical music leadership.
St. Thomas's Anglican Church
Departing: John Tuttle
Arriving: Matthew Larkin
John Tuttle, organist and choirmaster at St. Thomas's Anglican Church since 1989, retired from his position there last July, and has just been replaced by incoming organist and music director Matthew Larkin (effective August 2017). Larkin, perhaps best known to WholeNote readers as conductor of the Larkin Singers, comes to Toronto from Ottawa's Christ Church Cathedral, and is a former organ student of the University of Toronto—where he studied with none other than John Tuttle himself.
More info: http://stthomas.on.ca/.
Pax Christi Chorale
Departing: Stephanie Martin
Arriving: David Bowser
Stephanie Martin, artistic director of Pax Christi Chorale since 1996, will be departing at the end of this season. Taking her place will be David Bowser, who is already active as a local conductor with the Hart House Chorus and the Mozart Project and who will lead Pax Christi in a 3-concert season beginning in the fall. Details: http://www.paxchristichorale.org.
Tafelmusik
Arrived: Elisa Citterio
This new arrival is already well-known to many local Tafel fans, having just co-directed her first concert as the baroque orchestra's Music Director Designate earlier this month. She'll be officially joining the orchestra, taking over from longtime director Jeanne Lamon, in the 2017/18 season. More info: www.tafelmusik.org.
Luminato
Arrived: Josephine Ridge
Josephine Ridge joined the Luminato Festival team in summer 2016, moving to Canada from Australia, where she was artistic director of the Melbourne Festival, and taking over from outgoing Luminato artistic director Jörn Weisbrodt. This summer's festival, taking place in various locations throughout the city June 14 to 25, will be the first edition under Ridge's leadership. More about Ridge in the upcoming summer issue of The WholeNote; and more on this year's festival at www.luminatofestival.com.
Young Voices Toronto
Departing: Zimfira Poloz
Arriving: TBA
Zimfira Poloz, who has been a conductor of the children's choir Young Voices Toronto since 2002 and artistic director since 2004, will be leaving her position at the end of the season. Young Voices Toronto still hasn't divulged who her replacement will be, but will do so in the coming weeks—look for an announcement in the June issue of Halftones! More info: http://youngvoicestoronto.com/.
Sara Constant is a Toronto-based flutist and musicologist, and is digital media editor at The WholeNote. She can be contacted at editorial@thewholenote.com.