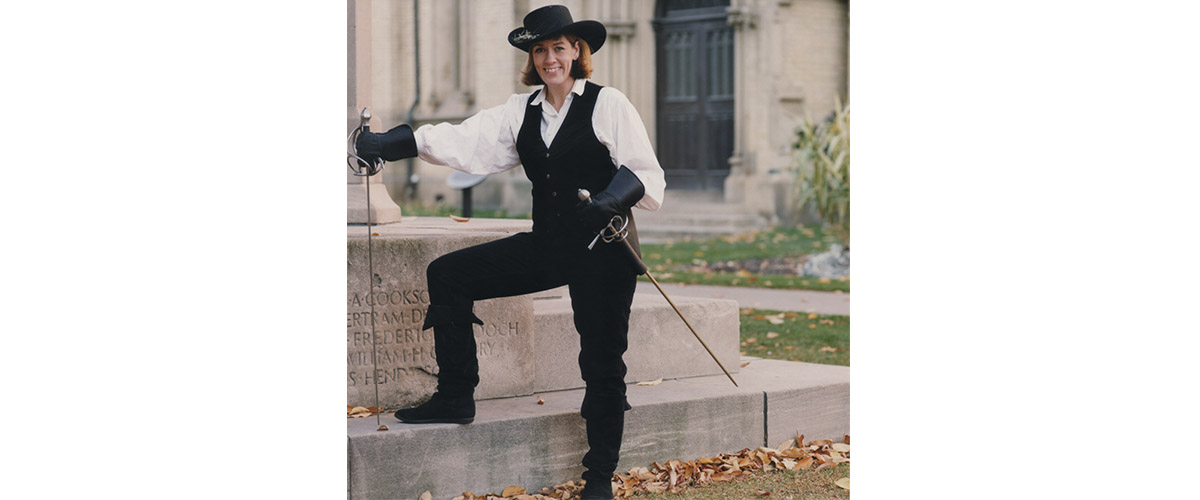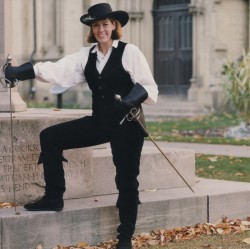 Toronto-based "lifelong theatre person" Jennifer (Jenny) Parr works as a director, fight director, stage manager and coach, and is equally crazy about movies and musicals.
So reads the little bio on our website at the end of her recent online concert report for The WholeNote on the Toronto opening night of the new musical Sousatzka.
It was the "fight director" angle that provided the spark for this conversation taking place at this particular point in time, but by the end of our chat I'd say we'd at least touched on all the aspects of her life alluded to in that little bio.
To hear the full conversation with Jenny Parr click the play button below. For any of our other podcasts, search for "The WholeNote" in your favourite podcast app, or go to TheWholeNote.com/podcastsfor the entire list.
Or click here to download this episode. (Right click and "Save as..." if it's playing directly in your browser.)
Parr has been Opera Atelier's fight director for as long as I can remember, and the April 2017 production of Charpentier's Medea has fight scenes that are the most complex and elaborate of any in the company's repertoire.
Here's a taste of the conversation: "I think of this as one of the big 'fight' operas, which for me is of course the most fun. I love working with Opera Atelier. The first one we did was Persée in 2000. Médée (Medea) was the second, in 2002. The nice thing was we already had some dancers I had trained two years earlier for Persée who could come with a little bit of expertise…how to hold a sword, how to act with a sword. And we had a big workshop that first time, experimenting with the choreography. Coming back to it has been wonderful. It's been a long time.
There are two big sections. Early on in the opera in Act One there's a big section of display at the court, the power of the court and the quality of the army, so the dancers do a lot of what we term display fighting, as if they're fighting invisible opponents…single rapier; rapier and dagger; rapier and cape, which is a great historical fighting style I have always wanted to do, and I got to invent a fight for this….
"And then later on in the opera (hopefully I'm not giving away the story)…the king Creon has gathered together a group of assassins to capture and kill Medea – she is of course a witch, a very powerful sorceress – she puts a spell on these assassins and they turn on each other. There's a long sequence of the soldiers fighting each other. Single fighters, two against one, a big almost ballet-meets-sword-fighting combined scene."
Following the April production Parr will travel, in May, with Opera Atelier and Tafelmusik to where the opera was born - Versailles. "I went when the company did Persée and wanted to be there this time as well, because it's a slightly different space. The biggest change is that the stage is raked…so just as a safety concern I want to be there as they go through the fights. The drops are slightly different distances so that affects the space you have for a fight. So I always want to be the one that makes the changes if changes need to be made."
From being bitten by the theatre bug ("My dad was an actor so I grew up with that in the blood and all the way through school"), to how she got her name, to being introduced to the "gentleman's art of defence" at Trinity College, to the particular intricacies of scoring fights to pre-existing music (rather than the more usual film techniques of scoring music to fight scenes after the fact), to recent (and future) directing projects revolving around all-female productions of classical theatre, Parr's is a diverse and ever-evolving musical and theatrical skill set, and it comes through nicely in this little chat.