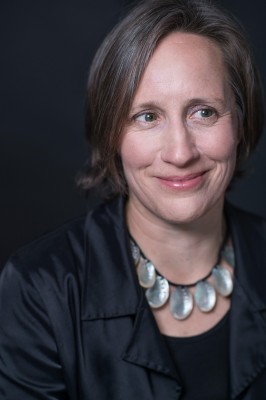 Have you spent much time wondering about those mysterious things going on inside your body, and especially those processes that your life is utterly dependent upon such as your heart and circulation system, or your breath and the entire respiratory system? Ever been curious about how a hospital trauma team works together in such a coordinated and precise way while working to save a life?
Whether you have or not, you may now be wondering whatever does all this have to do with music? These are the questions that Toronto-based composer and interdisciplinary artist Juliet Palmer recently pursued during a research residency at Sunnybrook Research Institute in 2018. Arising out of this period are two works that will be performed in a concert on February 9 produced by Continuum Contemporary Music, that will also include a Continuum-commissioned work by composer Martijn Voorvelt from the Netherlands entitled Frederick's Doctor. I talked with Palmer to find out more about her compositions and how the residency in a hospital informed her creative process.
The first of these compositions is entitled Inside Us, a piece commissioned by Vancouver's Western Front and premiered in 2018 by the Voice Over mind choir conducted by DB Boyko. Palmer invited choir members to share stories about moments of awareness they have had regarding their breath and their heartbeat. Being involved in the Sunnybrook residency led Palmer to consider the basic things in the body that sustain us and how those things have connections to music making such as singing, playing wind instruments and also, of course, rhythm. "Beautiful stories were shared," Palmer said, "stories that come from the edges of life such as people being present with loved ones who were dying, being pregnant, giving birth and also signs of stress." She chose ten stories to create the backbone of the piece that highlight the precariousness of being alive. Palmer edited the storytelling recordings but we never hear the original voice. Instead, the choir performs with earbuds attached to their phones, and in various configurations of solos, duets and full chorus, the performers speak in sync with the recording that they are listening to. In that way, the performers recreate the same inflections, pauses and stutters as the original. "I was trying to capture the musicality of the individual voice telling the story which I find much more compelling than if you were to read that story, or even hear the recording. As well, as a performer, it's an interesting experience to hear the story in your own ear and channel it out through your own voice."
Various musical structures and vocal gestures are taken from the stories and Palmer has created a series of cues for the conductor to play with. On February 9, the Element Choir will be performing with Christine Duncan conducting. There will also be some backing tracks created with the vocal soloist Laura Swankey. During two interludes, Swankey will be improvising both vocally and on a turntable with recordings on a custom-cut disc created from ultrasound Doppler diagnostic recordings made at Sunnybrook from Palmer's blood flow, including both arteries and veins. Palmer describes these recordings as having "distinct sound palettes. You get a sense of space from these recordings, the vast amount of blood flowing into the liver, or the blood moving through the tightened constrained area in your neck. Each has different qualities." Palmer clarifies that these ultrasound recordings are not audio recordings, but rather the changes in frequency "as sound from a transducer is directed towards the body, bounces off moving blood cells and then returns to the transducer. The resulting Doppler shift conveys speed, pressure and direction." The projected video images in the performance are inspired by her discovery of parallel processes in daily life – images she observed while riding her bike that reminded her of the medical processes she was becoming more acquainted with.
The second work of Palmer's on the concert will be the world premiere of The Choreography of Trauma composed for the Element Choir and the Continuum ensemble. This piece is the most direct work to come from her residency, Palmer told me, and is the outcome of having spent a Saturday evening at the trauma bay where she witnessed the trauma team working to save someone's life. Prior to this experience, she had had a conversation with Dr. Avery Nathens, chief of surgery at Sunnybrook, about the systems that enable a team to respond to someone in crisis, particularly in a high-stakes and often chaotic environment. Questions she asked included, "What is the choreography at play between team members in a constantly evolving situation? How is it all coordinated, how do they communicate, and what is the role of the trauma team leader?" The events she witnessed in the trauma room were captured on a recording she made, and provide the materials for the work – including the ways in which people work together as well as the sounds in the room, such as the electronic sounds of machines and the dialogue between team members.
One thing Palmer noted was the gentle humour amongst the people working. "Everyone is very calm, skilled, and in a state of flow that we might think of as being similar to a musician's flow while improvising. They are in the flow of what they are trained to do and responding to the changes that are flying at them, and when one element is disrupted, it throws everything out of balance." Thus the piece has an unpredictable and semi-improvisational structure with the flexibility for the conductor to suddenly take the piece to a different place. There are also a lot of repetitive or recursive structures, reflecting how there is always someone constantly checking things during the trauma bay process. "At times there is a quieter space, checking in to see how everyone is, more checking in, and then something disrupts that. Some of the words from the interview with the trauma team leader as well as from the event itself are woven into the piece, both spoken and sung. We don't ever hear the recording I made, but it's all transcribed and translated into material for the ensemble and choir."
And elsewhere
Palmer has also just completed another new work, for the Hamilton Philharmonic Orchestra, to be premiered on March 14. Titled Fire Break, Palmer describes it as "a song for the forests that have burned this past year, especially the forest fires that have been fed by climate change." The harmonic world of this piece is inspired by recordings she made this past summer in Oregon while attending an ecologically-focused residency. While there, she visited a large water reservoir that had been created by the flooding of an area where a forest once stood. The trees had been chopped down before the flooding began, and now, with water levels as low as they are, the roots from the felled cedars protrude out of the water. Palmer experimented with the roots by rubbing them with a stick, like a type of bowing, searching for what the trees might have to say. Contact mics were placed on the roots and the sounds she heard she describes as "incredible and totally unexpected. It was like an overtone series and different for each root. The voices of these dead trees singing to us through their roots is the starting point of the piece." Composing this work also gave Palmer an opportunity to express both her anger as well as ecological grief for what is happening to the trees and forests of the world. "Trees have been there for so long and have much longer life spans. They have a wisdom we lack and a different sense of time." At the same time, she doesn't want to be mired in dystopian visions of the future. "There is so much we can do", she said. "Planting trees is one of the positive ways forward, as well as connecting with these empathic beings who give us so much."
IN WITH THE NEW QUICK PICKS
FEB 4, 12PM: Canadian Opera Company, Richard Bradshaw Amphitheatre. Works by Bob Becker will be performed at a COC noon concert, titled "Clear Things May Not Be Seen," part of their New Music Series.
FEB 6, 12:10PM: University of Toronto Faculty of Music. A repeat of the COC event from February 4 with works by Bob Becker.
FEB 6 TO 9, 8PM: Trinity-St. Paul's Centre, Tafelmusik presents the world premiere of Jupiter, a work by Italian composer and viola da gamba virtuoso Vittorio Ghielmi.
FEB 13, 8PM: New Music Concerts. Harbourfront Centre Theatre. "Serious Smile" features music by Canadian composers Keiko Devaux, Corie Rose Soumah and Brandon Chow, along with a work by German composer Alexander Schubert and a chamber piece from 1969-70 by György Ligeti.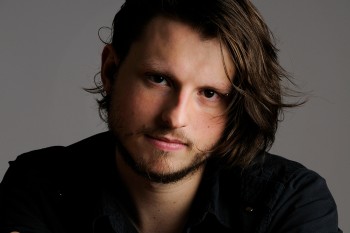 FEB 26, 8PM: Esprit Orchestra. Koerner Hall. A program of works for orchestra and electroacoustics titled "Electric & Electric." Of note is Not non-other by James O'Callaghan for orchestra and octophonic electronics. It will be presented on a surround sound multi-speaker setup and will blend transformed orchestral sound with pre-recorded sound files. Other works include Son of Chamber Symphony by John Adams and Alfred Schnittke's Concerto Grosso No.1 for two solo violins, harpsichord, prepared piano and string orchestra. Featured solosts: Marie Bérard, violin; Stephen Sitarski, violin; Stephen Clarke, harpsichord/prepared piano.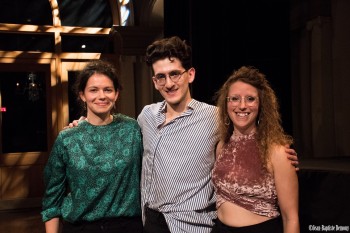 MAR 1, 7:30PM: Music Gallery. Part of the Emergents Series (curated by Sara Constant), the Montreal-based soloists collective Bakarlari will perform contemporary solo works for trumpet, tuba and clarinet by Olga Neuwirth, Cort Lippe, Elliott Carter, Alexandre David, Quinn Jacobs and Olivia Shortt, along with a new trio work by Toronto/Hamilton-based composer Christina Volpini.
Wendalyn Bartley is a Toronto-based composer and electro-vocal sound artist. sounddreaming@gmail.com.