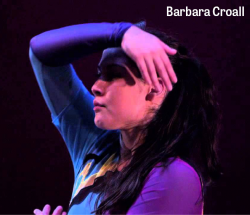 With the climate debate and pipeline protest actions heating up, along with the coming of winter with its potentially destructive storms, we can't help but feel something is stirring of critical significance that can no longer be ignored. Our very survival as a species is under threat, as we are well aware. Not jolly holiday thoughts to ponder, I know. However, many movements are under way pointing towards a green revolution with a commons-oriented economy and clean energy sources. One of the major voices offering an alternate way comes from the indigenous community with a world view steeped in the traditions of honouring the wisdom of the land and the practices of how to live in a balanced relationship with all creatures and the elemental forces. Music and storytelling is just one of the ways these traditions and knowledge are passed on through the generations.
Manitoulin Island-born Odawa First Nations composer Barbara Croall has risen to the challenge of this cultural moment in her new work titled Manidoog, which translates into English as the spirit beings who dwell in the waters. In this epic work in ten movements, she weaves together ten traditional stories that speak to the importance of our right relationship with water. The work was commissioned by Trio d'Argento and will be premiered on December 11 as part of Music Toronto's season. I spoke with one of the trio members, flutist Sibylle Marquardt about the work, the upcoming concert, and the trio's relationship with Croall.
Manidoog opens with a story that summons the presence of the underwater panther. As the piece progresses stories of different creatures and beings weave their presence onto the stage: the spirit turtle emerging from the waters; the rising of the Venus morning star; the pregnant skywoman falling through a hole down onto earth; the winds and a swan catching her as birdcalls fill the air. Stories of the underworld play an important role as well: music brought forth by the guardian of the underworld, the mermaids and mermen luring people disrespectful of the waters down into the underworld; the trickster energies of the little people who live in the forest and along the river banks; the rising and falling of the giant underworld serpent; and, finally, the protective energy of the thunderbird who flies over the world and its waters. Overall, this combination creates something akin to a visionary narrative highlighting a fundamentally different way of living in relationship with the spirit of water and all relations.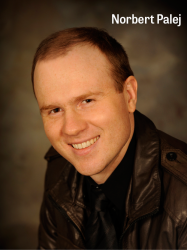 The piece is fully staged with lighting design and the players moving from station to station to play out the different characters of the stories. Croall herself is one of the performers, playing traditional instruments and singing and speaking in the Ojibwe language. Trio member Peter Stoll performs on the full family of clarinet instruments, recorder and whistle, while Marquardt performs on the full range of flutes. Pianist Anna Romai performs on the keys while Croall joins her at times playing inside on the piano strings. There is also a recorded soundtrack with environmental sounds to add to the mix.
Marquardt has enjoyed a long relationship with Croall, at one time performing in Croall's Ergo Ensemble. She is passionate about the importance of this work and the need for us to rethink our relationship with the earth and in particular, the waters. The rest of Trio d'Argento's concert that evening blends together a work by Beethoven, a piece by French composer Jacques Ibert and a funky, jazz/world music-inspired piece by Minnesota-based composer Russell Peterson. The evening will also be a celebration of Trio d'Argento's new CD just being released on the Opening Day label that includes the Ibert piece. To learn more about this rising virtuosic ensemble, I encourage you to check out their website (triodargento.ca).
Concerts in December
New Music Concerts: On the theme of new music talents named Barbara, the January 20 New Music Concerts joins with Music Toronto January 20 to present a program performed by Halifax-based pianist Barbara Pritchard. In 2009 Pritchard was awarded the Canadian Music Centre's Music Ambassador title for her work in promoting and performing the music of Canadian composers. This concert includes 11 Canadian works by composers primarily from the Atlantic region, and an aria from Bach's Goldberg Variations. Prior to this event on December 11, New Music Concerts joins up with the Music Gallery to present two Canadian premieres of pieces by Italian-German guest composer Marco Stroppa, along with a new commissioned work from Paul Steenhuisen and a performance of Elliot Carter's final work entitled Epigrams written in 2012. Stroppa worked for part of his career as a composer and researcher in Paris at IRCAM, an institution devoted to computer music. He will bring his electronic expertise to this concert, performing alongside trombonist Benny Sluchin and saxophonist Wallace Halladay.
More in December: In amongst all the traditional holiday music available in December, the Music Gallery is offering a unique way to tune into the holiday spirit with "Unsilent Night," an outdoor walking event created by Phil Kline on December 19. Audience members are invited to bring their own portable sound system (boom box, etc) to play back one of four tracks of music, while being led on a guided walk through alleyways, crowded streets or empty spaces. You will experience your own unique mix of the tracks and the specific acoustics of each place visited. (And after the walk, at 9pm, you can return to the Music Gallery for a festive fundraiser with the O'Pears a female a cappella trio performing folk, R&B, celtic, and bluegrass music.)
Up on St. Joseph St., on December 13, the Canadian Music Centre presents festive Canadian music in its 21st century Virtuoso series with tenor Sean Clark. December is also CD celebration time at the CMC, with two concerts of new releases: on December 12, composer and turntablist Nicole Lizée with her Bookburners launch and on December16, composer and oboist Elizabeth Raum with her Myth, Legend, Romance CD.
And speaking of CD-related concerts, I'll be presenting works in 5.1 surround sound from my Sounddreaming CD at Array Space on December 5. Another celebration, also at Array, salutes the iconic work of experimentalist Udo Kasemets spread over two days with screenings of Kasemets' videos December 6 and a concert on December 7. These concerts are part of this season's ArrayMusic's concert series.
January
The University of Toronto's New Music Festival: Moving into January/February, we have the U of T annual New Music festival running from January 30 to February 8. This year's festival was inspired by a meeting between University of Toronto's Faculty of Music composer Norbert Palej and China's Hu Xiao-ou during the Beijing Modern Music Festival a few years ago. What began as a friendship has grown to a cultural exchange. This past October, Palej travelled with 11 colleagues from the Faculty of Music to China and Hong Kong presenting lectures, masterclasses and concerts of music from U of T faculty composers and students. Now, Palej is organizing this year's New Music Festival to present the works of Hu and several of his students from the Sichuan Conservatory in Chengdu, as well as a work by Wendy Lee, who currently teaches in Hong Kong. Both Hu and Lee will be in attendance in Toronto, and interestingly, both have Canadian connections. Hu is a part-time resident of Vancouver and Lee was a former student at U of T studying with Chan Ka Nin. The concerts on February 4 and 5 will feature chamber music by the guest Chinese composers, including the performance of a new work by Hu by the Cecilia Quartet.
The festival will finish off with a collaboration Palej developed with the Kitchener-Waterloo Symphony. On February 6 and 7, the orchestra will perform concerts featuring the world premiere of Hu's new pipa concerto with Lan Weiwei as soloist. Also on the program will be the premiere of Palej's Shan Shui Miniatures based on Chinese folk themes, and the winning pieces of the Friendship Orchestral Composition Competition. Other festival events include concerts on January 30 and February 1 of student operas based on a libretto by Michael Albano and on February 2, works by international emerging composers performed by the Ecouter Ensemble. The festival will finish on a lighter note with a modern jazz concert on Sunday February 8. The full schedule of events will be on the Faculty of Music website early in December.
Esprit Orchestra: Esprit's January 29 concert brings us the world premiere of English composer Philip Cashian's the world's turning inspired by the sculptures of Stephen Vince. The visual theme continues with Icelandic composer Daniel Bjarnason's Over Light Earth which pays tribute to painters Mark Rothko and Jackson Pollock. The program is rounded out with works by New Music Concerts' artistic director Robert Aitken, whose Berceuse explores the balance of Yin and Yang while commemorating those "who sleep before us" and an Esprit-commissioned new work by Canadian Samuel Andreyev titled The Flash of the Instant.
Overview: And finally to finish off 2014 and move into 2015, an overview of other noteworthy new music concert events for December and January.
Canadian Music Centre: December 18 with the Toronto Guitar Society. Premiere of works by Leggatt, Oickle, Sandquist and Tse. January 13 the CMC's 21st Century Virtuoso series presents works from Messiaen's Catalogue d'Oiseaux and Gilles Tremblay's Musique de l'eau performed by Ryan MacEvoy McCullough
Music Gallery Emergents Series: December 4 curated by Melody McKiver. Works by Clarinet Panic Deluxx and Cris Derksen, two cellist/composers. January 30 curated by Felicity Williams: Dan Fortin and Robin Dann/Claire Harvie.
Exultate Chamber Singers: December 5. Works by Canadian composers in their "A Canadian Noël" concert.
Spectrum Music: December 6. Concert titled "Journeys" with works for guitar and string quartet by Alex Goodman and Graham Campbell with the Ton Beau String Quartet.
Syrinx Concerts Toronto: December 7. Concert includes Stillness of the 7th Autumn by Brian Cherney
Toy Piano Composers: January 24. Concert titled "Grit" with works by Brophy, Labadie, Pearce, Puello, Tam and others. Performances by Chelsea Shanoff and Nadia Klein with the TPC Ensemble.
 group of 27: January 30. Concert includes Voyageur by Andrew Staniland.
Wendalyn Bartley is a Toronto based composer and electro-vocal sound artist. sounddreaming@gmail.com.