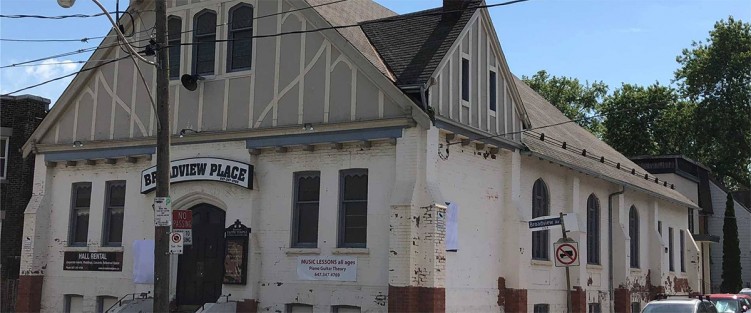 In March of 2020 – while COVID anxiety was swirling through Toronto, but just before lockdown protocols were announced and enacted – news broke that Hugh's Room Live would be leaving their Dundas West location, having failed to come to terms with their landlord in lease negotiations. It was a major blow for the city's club scene.
In 2001, Richard Carson opened Hugh's Room on Dundas West, naming it in memory of his brother Hugh, a former folk musician who had dreamed of opening his own performance venue before his death from cancer in 1999. It had been an important venue, with programming that emphasized folk, blues and roots music, including performances from Buffy Sainte-Marie, Joni Mitchell and Gordon Lightfoot.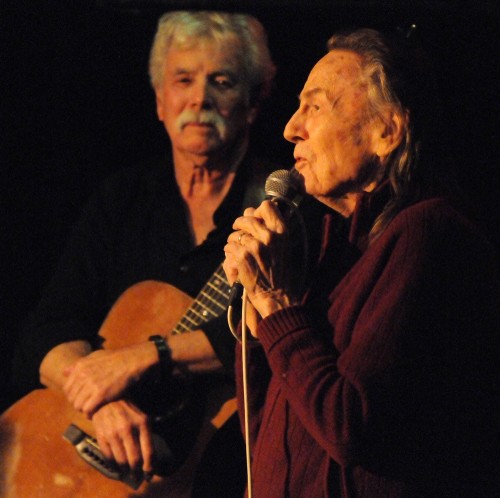 Grim though the news seemed, especially in the context of other pandemic-venue closures, the Hugh's Room Live organization continued to present live music starting in 2021, albeit on other stages; 3030 Dundas, the Tranzac, Paradise Theatre and Revival have all functioned as partner venues to the organization, playing host to Hugh's Room Live shows.
In July of this year, however, something very exciting happened: Hugh's Room Live's board of directors confirmed the acquisition of a building they had had an eye on, at 296 Broadview Avenue. Located right between Gerrard St E and Dundas St E, close to Riverdale Park, the building had originally opened in 1894 as the Broadview Avenue Congregational Church. The venue will take shape gradually; though shows are already booked for the fall, building a commercial kitchen and making the former church fully accessible will take some time and additional fundraising.
Celebrating the launch: A few existing bookings will still be happening at the aforementioned partner venues, such as Michael Jerome Brown at the Tranzac on September 15, and Jesse Ryan's Bridges project at Revival on October 15. Meanwhile, a number of excellent shows have already been booked into the new space, with some top-notch Canadian talent.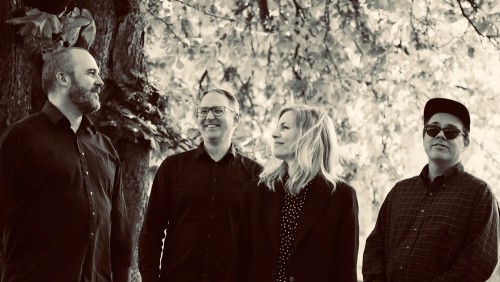 On Sunday, September 24, the Lina Allemano Four takes the 296 Broadview stage. Allemano has long been considered one of North America's most talented and adventurous trumpet players; her long-running quartet's most recent album, Vegetables, was nominated for a 2022 Juno Award, and the group was included in DownBeat magazine's annual Critics' Poll list for Rising Star Jazz Group in the same year.
On October 11, singer-songwriter David Francey will perform an already-sold-out show. Francey is something of a mythological figure in the Canadian folk music scene; the Scotland-born, Canada-raised troubadour didn't start releasing music until he was in his 40s, after an adult life working on rail yards, construction sites and in the Yukon backcountry. Now, firmly established, he has received numerous accolades, including a SOCAN folk music award, an International Acoustic Music Award and the John Lennon Songwriting Award.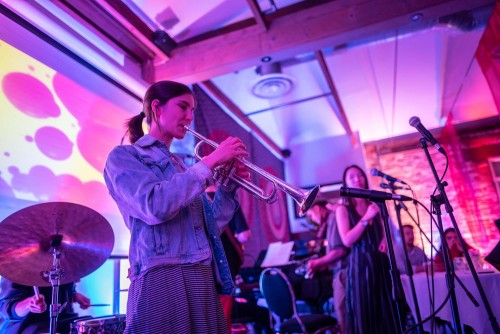 AND BRIEFLY TUJF: Just before school gets back in session, the Toronto Undergraduate Jazz Festival (TUJF) returns to Mel Lastman Square over the Labour Day long weekend. Though the festival is no longer the new kid on the block – the inaugural edition was presented in 2015 – TUJF is still a celebration of young jazz groups, with a strong connection to post-secondary jazz programs. This year will also see artists such as Ranee Lee, Thomas Steele, Ale Nuñez and Laila Biali performing on the main stage between September 1 and 4.
FESTIVALS: Outside of Toronto, there are other exciting festivals to check out. On September 8 and 9, the Sudbury Jazz Festival takes place at a handful of venues across that city. With an emphasis both on exciting shows and educational workshops, the festival will feature established artists such as Denzal Sinclaire, OKAN and Crystal Shawanda, as well as new artists like Alex Bird and the Jazz Mavericks, as well as Madeleine Ertel, winner of the 2023 Jazz Sudbury Emerging Artist program.
Colin Story is a jazz guitarist, writer and teacher based in Toronto. He can be reached at www.colinstory.com, on Instagram and on Twitter.