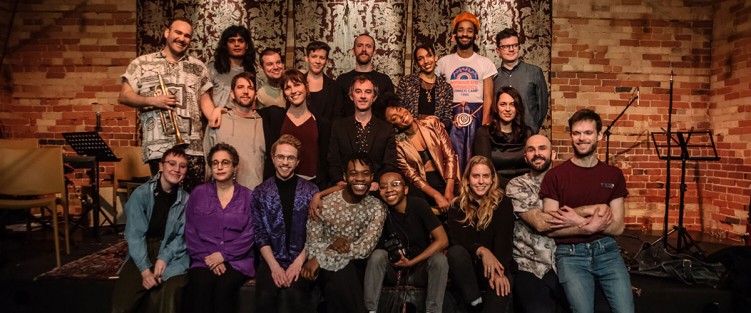 In case you've forgotten, at the beginning of December of last year, as a tumultuous 2021 came to a close, the season was looking tentatively merry and bright: indoor gatherings were once again possible, venues seemed to have definitively reopened, and life was returning to, dare we say it, some semblance of normalcy. And then, of course, we were back in lockdown, first in the ten-people-or-fewer, please-don't-sneeze-on-Santa version of mid-to-late December, and then, come January, in the full dress-shirt-and-sweatpants version.
A year later, and it seems that music as an industry is ready for the season. Holiday shows are proliferating at a rapid rate; Christmas music can be heard on the radio and on streaming-service playlists, from jazz musicians to pop acts to charmingly reedy youth choirs; the sound of sleigh bells lurks menacingly around every corner. Just as important, collective and communal live music-making are steadily on the rise again, offering a kind of comfort and joy too long absent.
Queer Songbook Orchestra: On December 20 at The Opera House, the Queer Songbook Orchestra is hosting its seventh Annual "Roasted Chestnuts" holiday show, which serves two important purposes. The first: to present a vision of the holidays focused on "chosen family," "queer joy," and "intergenerational connection,"in keeping with the QSO's mission to "increase awareness and understanding through the scope of 2SLGBTQ+ experience, thereby fostering dialogue and nurturing deeper community." The second: to raise funds for the Queer Songbook Youth Orchestra, the QSO's recently formed youthcentred pop orchestra initiative.
Still a relatively new venture, the QSYO had its debut performance at Yonge and Dundas Square in June 2022, as part of the Luminato Festival, featuring special guests Elizabeth and Beverly Glenn-Copeland. An ensemble of approximately 50 members, the QSYO is made up of 2SLGBTQ+, questioning and allied youth, aged 14-21, from across the GTA. The QSYO aims to give its members the opportunity to "further their musical training while actively engaging in 2SLGBTQ+ community building," through mentorship, performance opportunities, and a collaborative approach to repertoire selection. Generally, repertoire consists of pop songs, old and new, with a 2SLGBTQ+ connection, from artists as stylistically diverse as Tracy Chapman, Billy Strayhorn and Frank Ocean, arranged specifically for the ensemble.
Anyone who has participated in typical audition-only youth ensembles – in high school, in student music festivals, or even in undergraduate music programs – will likely have had experience with the kinds of competitive, hierarchical proficiency-measuring contests that can lead, sooner or later, to feelings of insecurity and inadequacy. The QSYO's approach, however – an approach based on self-love, connection and community-building – serves an important pedagogical purpose, as it allows young musicians of all backgrounds to experience a training program based in joy, rather than in competition with one another.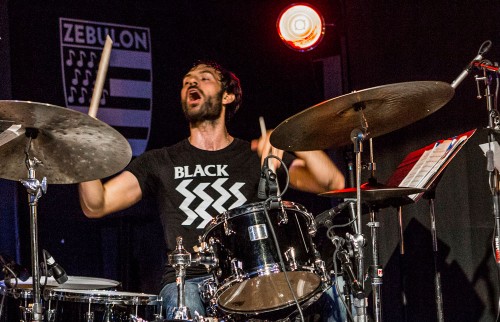 At The Rex, a few more holiday treats. First, December 14 through 17, the Dan Weiss trio takes the stage, with Jacob Sacks and Thomas Morgan. Weiss – a virtuosic, searching drummer, equally at home on drum kit, tabla, and as a composer, for his own bandleader projects – has been a mainstay at The Rex throughout the years. This trio has been working together for more than 20 years, and is touring in support of their newest album, Dedication.
Appearing towards the end of the month – and just before the start of 2023, shocking though that may be to those of us who still think of last year as 2019 – JabFung takes the stage on December 28, 29 and 30. The ongoing collaborative ensemble led by Toronto bassist Julian Anderson-Bowes and Toronto-born, LA-based drummer Anthony Fung, JabFung always brings a slightly different band to the Rex to play athletic, high-energy modern jazz. This year, Anderson-Bowes and Fung are joined by New York pianist Isaac Wilson and Toronto's own Luis Deniz, appearing on alto saxophone.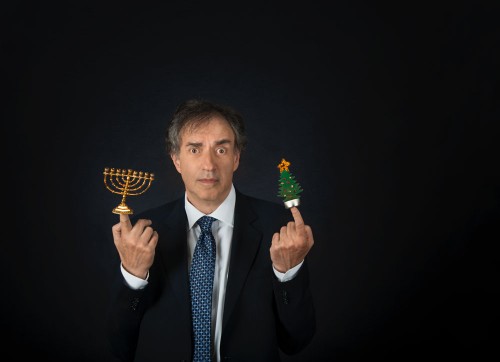 Jazz Bistro: For those looking for unabashedly holiday-themed shows, Jazz Bistro has more than a few in the two weeks leading up to Christmas, including Sam Broverman's "A Jewish Boy's Christmas" on December 18, and Jake Wilkinson's "Bebop Christmas" on December 20. On December 15 and 16, watch Trinidadian-born, Toronto-based saxophonist Jesse Ryan perform holiday classics and music from Trinidad and Tobago and Venezuela, with trumpeter Andrew McAnsh, vocalist Eliana Cuevas, pianist Ewen Farncombe, guitarist Andrew Marzotto, bassist Julian Anderson-Bowes, and drummer Amhed Mitchel.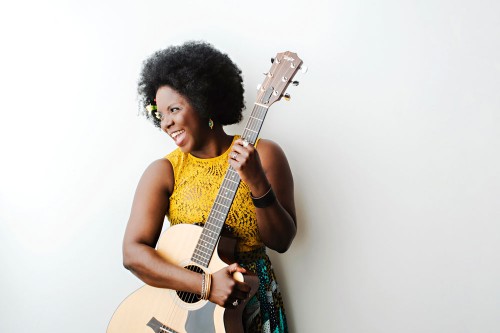 In the new year, there is much to look forward to. In Waterloo, The Jazz Room's ongoing Women in Jazz Series, sponsored by Diva International (the Canadian manufacturer of the much-celebrated Diva Cup), brings a stellar list of musicians to the stage. On January 14, alto saxophonist Allison Au brings her Juno Award-winning quartet to the club, with pianist Todd Pentney, bassist Jon Maharaj, and drummer Ernesto Cervini. On February 4, catch singer Sammy Jackson – another recent Juno Award winner – who will be there with her band, playing her own originals and reimagined covers, in her unique stylistic mix of pop, jazz and R&B. And, on February 10, Waterloo-based guitarist and vocalist Joni NehRita appears, performing a jazz-influenced mix of pop and funk, with lyrics that explore themes of social consciousness and inner reflection.
Colin Story is a jazz guitarist, writer and teacher based in Toronto. He can be reached at www.colinstory.com, on Instagram and on Twitter.