Koerner Hall is, most assuredly, not a club. Completed in 2009 as the centrepiece of the Royal Conservatory's massive mid-2000s renovation, the venue's plush seating, acoustic clarity and ligneous splendour have made it a major destination for all manner of art music. Unlike the venues normally covered in this column, typical club activities – hooting at the stage, drinking in one's seat, posting shaky Instagram clips of instrumental solos with fire emojis in the middle of a song – are frowned upon, though still possible (other than drinking in one's seat), with a little determination and disregard for concert-hall decorum.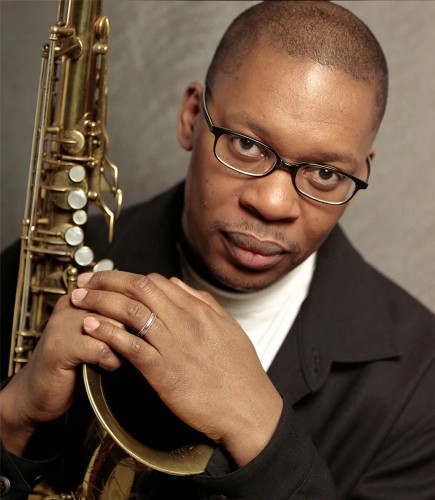 Ravi Coltrane
In November, Koerner hosts two notable jazz concerts. Up first is Ravi Coltrane, who brings "Cosmic Music: A Contemporary Exploration into the Music of John and Alice Coltrane" to the hall on November 12. The last names are not coincidentally similar: Ravi is the son of John and Alice, and has gracefully navigated a career playing jazz on the tenor and soprano saxophones, the same instruments whose sounds his father revolutionized. Though deeply influenced by both John and Alice's legacy, Ravi – a Grammy-nominated saxophonist in his own right who has worked with artists such as Chick Corea, Terence Blanchard and his cousin, the producer Flying Lotus – brings his own unique voice to his improvisatory practice. With six albums under his own name and countless others with the likes of jazz-world luminaries such as Steve Coleman and Jeff "Tain" Watts, as well as newer-generation artists like harpist Brandee Younger and pianist Glenn Zaleski, Coltrane has made his own indelible mark on American music. On November 12, he will be joined by a stellar young band, which will feature pianist Gadi Lehavi, bassist Rashaan Carter and drummer Elé Howell.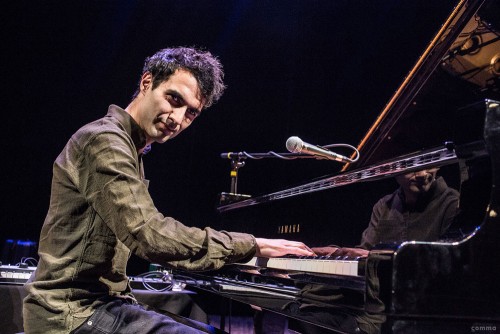 Tigran Hamasyan
On November 19, another relatively young musician takes the stage: Tigran Hamasyan, an Armenian pianist whose music combines a deep knowledge of jazz harmony and improvisation with Armenian folk melodies, prog rock and other influences. Hamasyan's concert is programmed under Koerner Hall's Global Music series, but it could just as easily fall under the category of jazz; Hamasyan's pedigree in the genre is second to none. A 2006 winner of the Herbie Hancock Institute of Jazz International Competition (formerly known as the Thelonious Monk Competition), his newest album, Standart, features bassist Matt Brewer, drummer Justin Brown and special guest artists Mark Turner (tenor sax), Ambrose Akinmusire (trumpet), and saxophonist Joshua Redman (Akinmusire and Redman were also Monk Competition winners, in 2007 and 1991, respectively).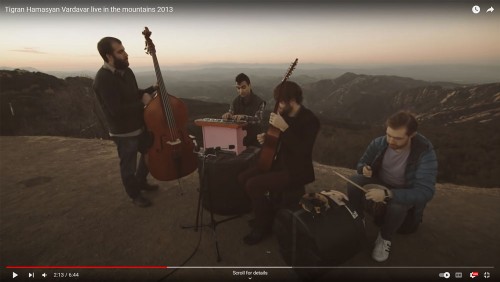 As a performer, Hamasyan is deeply engaged in his practice, with an intensity and focus that imbue moments of relatively simple playing with a great depth of feeling. He often sings, especially in Armenian, and makes used of common extended techniques on the acoustic piano. He is also a musician for whom humour and insouciance go hand-in-hand with earnest artistic expression. One of his most-viewed videos on his YouTube channel, a performance of his original song Vardavar, is captured outdoors in a mountainous setting, at either sunrise or sunset (one suspects the latter, knowing something of the sleeping patterns of musicians). The setup is decidedly ad hoc; upright bass and acoustic guitar are accompanied by cymbal, drum case, and, for Hamasyan, a Casio keyboard and a Hello Kitty acoustic toy piano. Joining him on this trio tour, as per his social media channels, are drummer Jeremy Dutton and either Matt Brewer or Rick Rosato on bass (Rosato, who hails from Montreal, is the safe bet).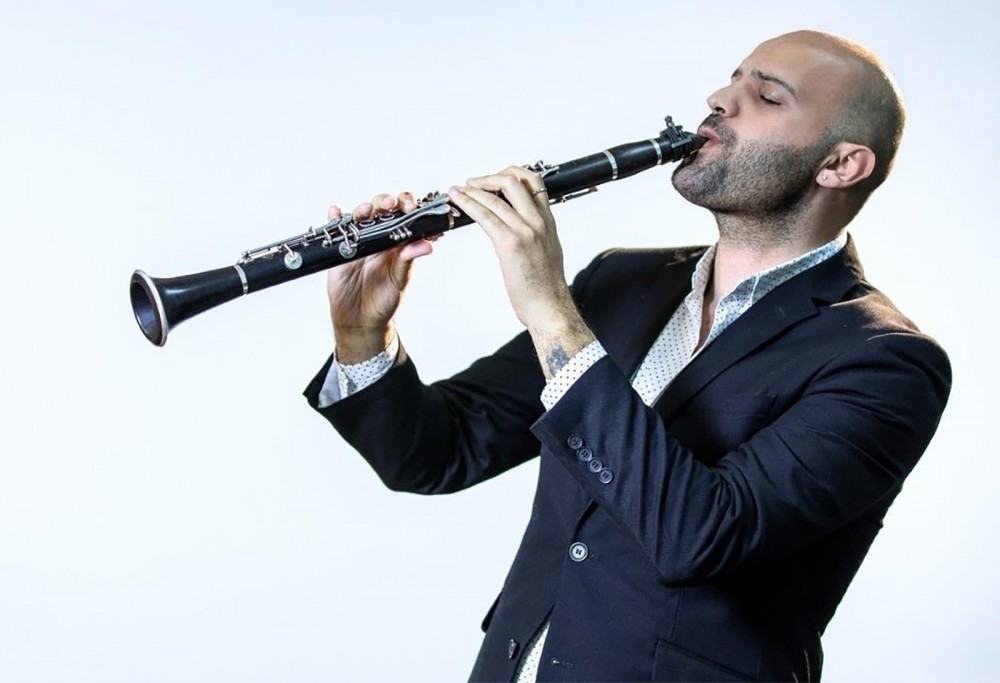 Majd Sekkar
Opening for Hamasyan at Koerner Hall is Toronto-based clarinetist Majd Sekkar, originally from Syria. Sekkar's selection as Hamasyan's opening act is an apposite choice; like Hamasyan, Sekkar's music blends jazz with folk melodies, while bringing a high level of technical skill to his practice. (Sekkar is also a member of the Canadian Arabic Orchestra, an ensemble that plays at Koerner earlier in the month, on November 13, in concert with the singer Marwan Khoury.) Sekkar appears at Koerner, on November 19, with his quartet. Structurally, Sekkar's band is strongly rooted in jazz, with a penchant for propulsive grooves and responsive, interactive comping. To this format, however, Sekkar brings a distinctive harmonic approach, using a variety of chord/scale sounds (such as the double harmonic scale, a system common in Arabic, Indian and other regions).
Colin Story is a jazz guitarist, writer and teacher based in Toronto. He can be reached at www.colinstory.com, on Instagram and on Twitter.