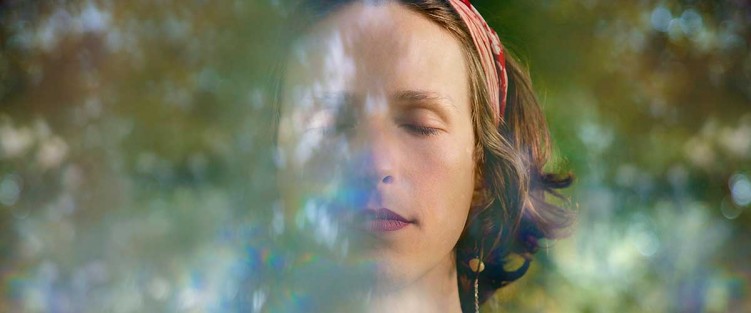 After two years of postponements, cancellations, and all of the attendant uncertainty of the pandemic, the TD Toronto Jazz Festival is back for 2022, from June 24 to July 3.
In some ways, it never left; though live shows have been few, Jazz Fest – like many of its festival counterparts – presented a variety of livestreamed events, and kept busy with community-oriented projects to support musicians and to deliver live performances to its audience. This year, however, Jazz Fest is back in full, with new artists, new stages and ten days of free outdoor shows throughout Yorkville, Victoria College at the University of Toronto, and Queen's Park (in addition to a number of ticketed shows at venues such as Meridian Hall, Koerner Hall and Longboat Hall).
Naomi McCarroll-Butler
On July 2, at 4:45pm, saxophonist, clarinetist, and instrument maker Naomi McCarroll-Butler takes to the stage with CHRYSALIS, a new work undertaken with the support of the Jazz Festival's 2022 Immersive Artist-in-Residence program. CHRYSALIS is a large-ensemble project featuring instruments from a variety of musical traditions, including woodwinds, strings, percussion, gayageum and tubulum. Conceptually, CHRYSALIS has roots in McCarroll-Butler's "first years of transitioning: songs of hope for holding on, cries of joy and grief for the love of a suffering community, trance tapestries of woven sound accompanying the alignment of the physical body with the luminant body."
"This was the first time that I've been supported in this kind of way, to create something long term and large scale," McCarroll-Butler told me when I spoke to her over Zoom. "It's been a real opportunity for growth for me. It's probably trite to say, but the pandemic has changed us all so much. I've noticed so many people creating much more introspective and slow music, because we've needed to be introspective and slow." Part of CHRYSALIS, however, is "stepping out of that, embracing energetic music again."
In her musical practice, McCarroll-Butler has a penchant for using drones, for using repetitive rhythmic and melodic motives and for paying special attention to timbre. Her music has a way of inviting the listener to hear in a deep, nuanced way, as initial melodic statements repeat, shift and reconstitute themselves; just as one develops an expectation as to what will come next, that expectation is subverted in surprising, compelling ways. This predilection comes in part from McCarroll-Butler's early musical experiences. "I grew up doing a lot of religious singing, repetitive, congregational singing," she told me, "songs from the Iona and the Taizé communities, which are very chant-y, and there's something in that that has always spoken to me. The repetitive, grounding, timeless quality that can exist in those kinds of musical environments, that can suspend time for a moment and bring you to another dimension."
In addition to funding and the performance itself, McCarroll-Butler will also do some outreach events for the festival, including a conduction workshop, which is happening in Bickford Park at 1pm on June 18 (open to all levels, ages and to practitioners of all musical genres). Conduction, in this sense, is intimately related to conventional conducting, i.e. a musician actively directing a musical ensemble. But conduction – originally pioneered by the American musician Butch Morris – is a method of directing an improvising ensemble, using baton and hand gestures. McCarroll-Butler learned conduction from Tyshawn Sorey, as well as through experiences with Toronto's Christine Duncan, who has long used the method in her Element Choir.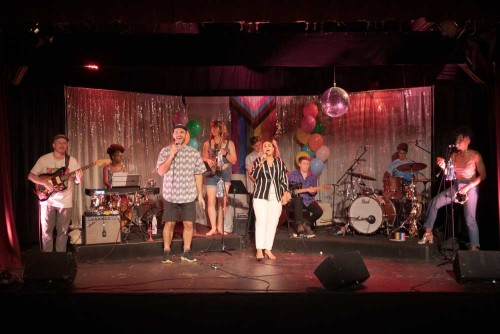 In addition to teaching privately and leading workshops, McCarroll-Butler is also involved in music education with the Queer Songbook Youth Orchestra, an initiative undertaken by the Queer Songbook Orchestra to "provide an avenue for queer, trans, questioning, and allied youth, to further their musical training while actively engaging in 2SLGBTQ+ representation and community building." The QSO was "in Regina, performing," McCarroll-Butler told me, "and it was one of the most powerful musical education experiences that I've ever had. There was a young trans boy who came up to me, and it seems as though he had never met an adult trans person before. And this isn't why I went into music, but to model a future for kids, when they haven't even necessarily been exposed to one existing, to know that they could live to be 30, for example, is a pretty powerful thing. And so far the QSYO is shaping up to be a fantastic new project."
Linking her experiences with the QSO to her bandleading responsibilities for CHRYSALIS, McCarroll-Butler said that "being able to establish a beautiful rehearsal environment, in which people can express themselves without needing to impress anyone," has been an important lesson that she's learned in her involvement with the QSO. Of the group that she's assembled for the performance, "they're all people who are exceptional at what they do, and who have their own voices with what they do. I want a group that sounds eclectic, in which every solo can bring you to a completely different place. I want to have as much freedom as one can have when you have 13 people on stage."
Take 100! A Brubeck Centennial Celebration
Included in the CHRYSALIS ensemble is trumpeter Kae Murphy, an exceptional musician who also featured in Ewen Farncombe's performances at The Rex in March, which I attended and wrote about in the last edition of this column. During that performance, there was a very earnest audience request: Take Five, the Paul Desmond composition, popularized by Dave Brubeck on the seminal album Time Out. Why Take Five – an odd-metre instrumental jazz recording – became the massive hit that it did remains a mystery; Desmond, who "was ready to trade in the entire rights of Take Five for a used Ronson electric razor," certainly didn't think so. But a hit it was and a hit it remains, and, for many listeners, the song is the cornerstone of Dave Brubeck's enduring legacy.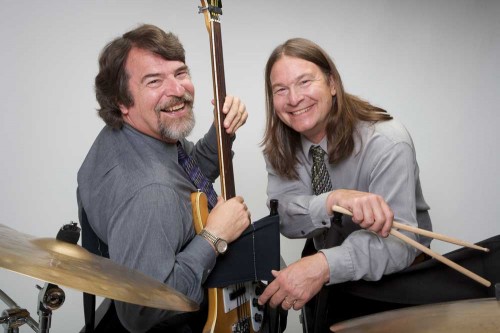 That legacy will be celebrated in late June, in a concert by the Brubeck Brothers Quartet. The Dave Brubeck Centennial Celebration honours the life and music of Brubeck, with performances from the quartet complemented by a multimedia show and by deeply personal anecdotes told by Brubeck's sons, Chris and Dan. Catch the show in Partridge Hall in St. Catherines, at 7:30pm on June 22.
Colin Story is a jazz guitarist, writer and teacher based in Toronto. He can be reached at colinstory.com, on Instagram and on Twitter.