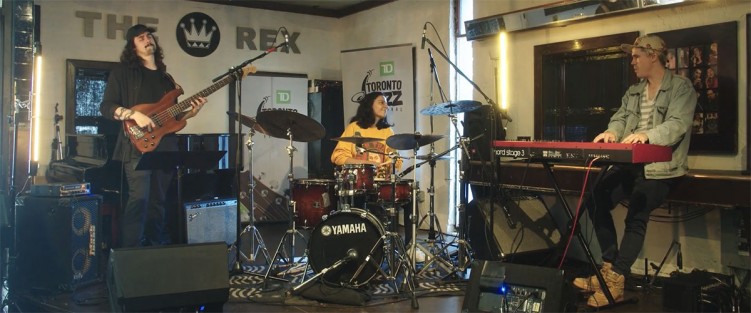 There are many pleasant aspects to writing this column: going to cool shows, getting to think about jazz professionally, having an editor who excises my most egregiously constructed jokes. One of the most pleasant, however, is developing an ongoing knowledge of the ever-changing activities of musicians who comprise Toronto's vibrant jazz scene. New names start to become familiar as you see them pop up as side people with a few different bandleaders; established musicians start to play in different styles and their distinctive sound starts to grow in exciting new ways; veteran players undertake new projects and begin to collaborate earnestly with younger generations. A scene, as much as any individual performance, band, or song, is a multifaceted cultural text that invites spirited engagement, appreciation and criticism; one of the joys of Ontario's reopening has been watching the local scene reconstitute itself.
Ewen Farncombe: to those readers who regularly attend live jazz shows in Toronto, is a name that will likely be familiar. A pianist and keyboardist, Farncombe won a prestigious DownBeat Jazz Instrumental Soloist award in the Undergraduate category when he was still a second-year student in the music program at Humber College. At Humber, Farncombe studied with the celebrated pianist Brian Dickinson, who characterized him as "definitely among the finest" pianists to have passed through the program during Dickinson's tenure as head of the school's piano department.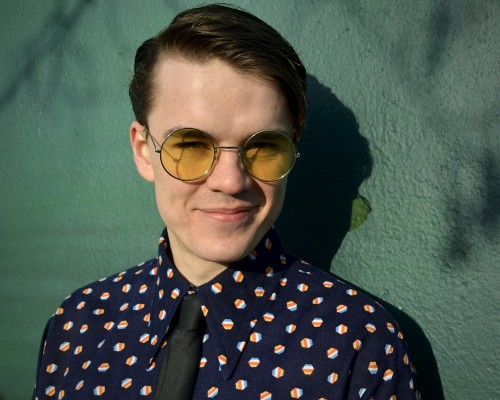 Since his time in school, Farncombe has quickly become an invaluable part of the Toronto jazz scene. Audiences are as likely to see him playing in fusion settings with artists such as Sarah Thawer as they are to see him in more conventionally traditional jazz settings, as with the crooner Alex Bird. (He has become a great favourite of singers, and can regularly be found in duo settings throughout the city.) Through it all, Farncombe has cultivated a confident, musical approach to the piano, which feels simultaneously personal and deeply communicative. Though he is a highly accomplished technician, his playing remains rooted in elegant phrase-building, even at the fastest of tempos.
In March, I had the opportunity to see Farncombe play live at The Rex, during a weekly residency. It was one of the first times that I've seen him leading a band, which, on the evening I attended, included the trumpeter Kae Murphy, saxophonist Ted Crosby, bassist Ben Dwyer, and drummer Davide Corazza. Farncombe "wanted to play with these guys," as he told me, "primarily because there is a previously established understanding between all of us on the energy we want to bring and present in performance."
"This residency is," he continued, "a vehicle for us to try out different material, play some of our favourite music as well as some of my own compositions, and get comfortable with each other and see how we work together in these different formats. I love being able to put different people together to make some music, especially folks who don't know each other who I know will just vibe well. It's one of the great pleasures of being a bandleader."
Bandleading is an activity that Farncombe takes seriously. It is generally recognized that being an effective sideperson requires a set of skills that are no less challenging than being an effective bandleader. To be a good bandleader, however, requires having an intimate understanding of how to work with other musicians; in a style of music as improvisatory as jazz, in which individual musical voices are privileged, having a solid connection to your fellow musicians is of paramount importance. "As a bandleader," Farncombe said, "your energy is, by the very nature of the job, infectious. In general, people you hire will try to fulfill your vision and follow step and that inspires me to be the best I can be. It's a more important role in a band and it comes with a lot more responsibility." His own experiences working as a sideperson has led him to a unique understanding of this process; throughout his career thus far, he has had "the chance to experience many different band-leading styles and its taught me a lot about how I want to lead and what is important to side-musicians."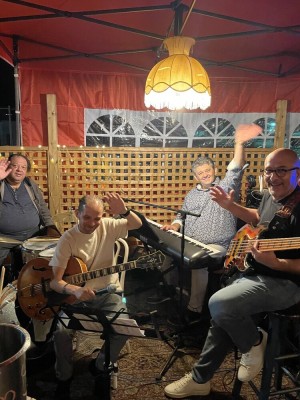 Drom's Safe Journey
Open since 2018 in the space previously occupied by Tortilla Flats, at 458 Queen St. W. – Drom Taberna has quickly become one of the city's most exciting new destinations for live music, inventive drinks and, in the warmer months, an expansive outdoor patio space. Described as a "heartfelt homage" to "the lands that stretch from the Baltic to the Balkans to the Black Sea," Drom Taberna celebrates Eastern European culture and heritage, with a special emphasis on the contributions of the Romani. (In the Romani language, "latcho drom" means "safe journey.")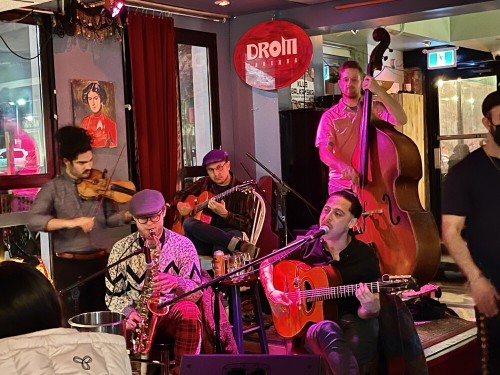 Throughout pandemic lockdowns, Drom Taberna operated as a deli and was one of the first clubs to jump back on live music, first on its patio and then back inside, as restrictions allowed. Recently, on March 31, the venue hosted a belated New Year's Eve party. Yes, you've read that correctly: a New Year's Eve party, complete with multiple bands, a grill operating on the patio and champagne at midnight. It was, as the venue put it, an opportunity to party, for artists to play and make money, and for patrons to "look all hot and fancy." The vibe at Drom Taberna, as one might surmise, is decidedly fun and high energy, with an emphasis on good times, good food and drink, and good music.
Drom Taberna regularly presents jazz, world music, klezmer and many other styles of music, with a special emphasis on music of Eastern European origin. Performances in April include violinist Ed Vokurka, whose music is influenced by the 1930s Quintette du Hot Club de France, a group that included famed guitarist Django Reinhardt and violinist Stéphane Grappelli; Tara Moneka, an Arabic singer, dancer, and percussionist, originally from Iraq; and Debi Botos, a Toront-based jazz manouche guitarist (and member of the illustrious musical Botos family) with roots in Hungary.
Colin Story is a jazz guitarist, writer and teacher based in Toronto. He can be reached at colinstory.com on Instagram and on Twitter.