It has been a long, wet, cold road that we, weary citizens of Southern Ontario, have trod since the end of December. As of the publication of this issue of The WholeNote, it will have been about six weeks since the official start of spring; as of the actual writing of this column, in mid-to-late April, we have yet to experience any consistent period of the kind of spring weather that could conceivably inspire hope, cheerfulness, or meteorological trust. (As I look out the window at the world into which I will eventually have to journey, I'm treated to a vision of Toronto at its gloomy worst, with bright umbrellas on rain-soaked sidewalks providing the only glimpse of colour.) But before we allow ourselves to give in to despair in this season of perpetual discomfort, and without resorting to flowery clichés about how all of this rain will be worthwhile, we should perhaps consider the various ways in which things are, in fact, getting better in May. The first: May will be the first month since August in which the sun will be setting after 8pm for the majority of the month, making the decision between going out to see a show and staying in to watch yet more Netflix easier. The second: May marks something of a beginning to the run-up to the TD Toronto Jazz Festival, which will be starting on June 21, and which will be covered in a variety of ways, as in previous years, by The WholeNote, both in print and online. The third: there will be a lot of great music happening.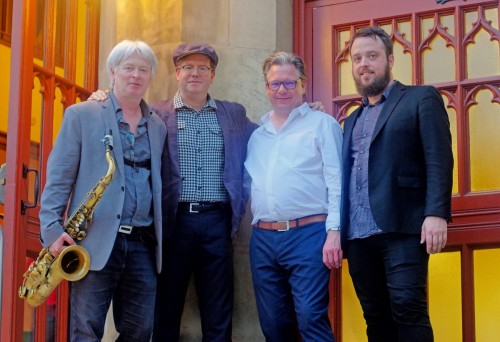 The multi-night engagement, once a norm for clubs, is something of a rarity today. It is a tradition carried on by a few notable clubs, such as Manhattan's venerable Blue Note, which, this May, will present funk saxophone legend Maceo Parker for no fewer than 12 performances over the course of six days. When we see a multi-night engagement in Toronto, however, it's typically for a two-night run, which tends to happen regularly at The Rex, Jazz Bistro, and a few other venues. It is noteworthy, then, that Jazz Bistro will be hosting The North, a collaborative, international quartet made up of Toronto-based musicians Mike Murley (saxophone) and David Braid (piano), Sweden's Johnny Åman (bass) and Denmark's Anders Mogensen (drums), for three evenings near the end of May. Winning a 2018 JUNO Award for their self-titled album, the theme that binds this collective together is a shared cultural experience of living in "the north," whether in Canada or Scandinavia. Most WholeNote readers will likely be familiar with Braid and Murley, both of whom are mature, technically accomplished players who tend to favour communication and big-picture group improvisation over individual instrumental athleticism, an outlook which seems to be shared by Åman and Mogensen. The North appears in Toronto as part of touring efforts that have led them throughout Europe, to Australia and to China; check them out at Jazz Bistro on May 23, 24 and 25.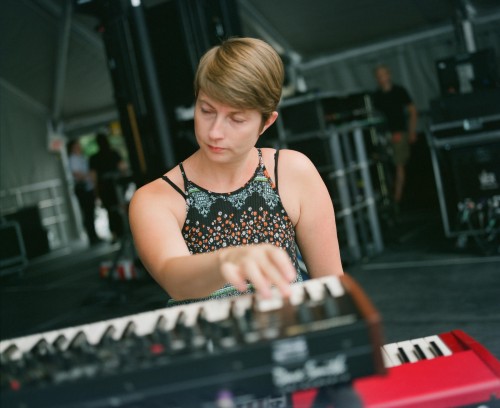 Another multi-night engagement will be taking place at the end of May at The Rex, on May 30 and 31, as Teri Parker's Free Spirits ensemble takes the stage in tribute to pianists Mary Lou Williams and Geri Allen. For those unfamiliar with these two seminal figures in the history of jazz piano, some context. Williams (1910-1981) was a textbook musical prodigy, learning how to play piano at age three and performing at parties to earn money for her family by age six. At the age of 19, after playing with Duke Ellington's band, she was composing and arranging for her own group, one of the few women to do so at the time as an instrumentalist. A lifelong educator, she played with and mentored many leading bebop musicians, including Dizzy Gillespie and Thelonious Monk. Williams was a major influence on Allen (1957-2017), who led the Mary Lou Williams Collective, in addition to her own groups, which regularly featured musicians such as Wallace Roney, Ron Carter, and Terri Lyne Carrington. In addition to Parker, the Free Spirits band consists of trumpeter Rebecca Hennessy, alto saxophonist Allison Au, bassist Lauren Falls, and drummer Sarah Thawer, who will be playing Williams and Allen compositions that span almost 100 years of jazz.
Mother's Day: An important reminder for all readers: Mother's Day is May 12. If you are reading this closer to the beginning of May, there is still ample time to organize a card, make some plans, and pick out some sort of gift. Unless your mother is particularly fond of flowers, chocolate and the like, try your best to avoid these trite avatars of affection; instead, consider giving her something that she might actually like, such as quality time with you. While my own mother has described spending long periods of time with me as "something of a chore," she still enjoys my company in small doses, particularly when I put in the effort to actually make plans with her that she might enjoy. (How was I to remember, when I dragged her along to watch the climbing documentary Free Solo, that she was afraid of heights, and would spend the following hour and a half in the movie theatre with her hands over her eyes, cursing at me?) In any case, the proposition at which I'm driving is that you, dear reader, consider taking the mother figure in your life to one of the fine shows happening on Mother's Day weekend. Amongst the many possibilities, there are a few bona fide Mother's Day performances happening, including (but not limited to) a Mother's Day brunch at Lula Lounge, a Mother's Day Jazz Brunch at Hugh's Room, featuring a number of excellent singers, including Joanna Majoko, Mingjia Chen and Jocelyn Barth, and a Mother's Day-themed evening performance by Fern Lindzon at Jazz Bistro, all happening on Sunday May 12. In any case, whatever you decide to do, just don't take your mother to a movie that gives her motion sickness, especially not after taking her out to a two-hour tasting-menu meal. She will thank you.
MAINLY CLUBS, MOSTLY JAZZ QUICK PICKS
MAY 4, 2:30PM: Pat LaBarbera Quartet, The Pilot. Internationally renowned saxophonist LaBarbera leads his quartet at The Pilot's second-floor Stealth Lounge.
MAY 12, 7PM: Mother's Day with the Fern Lindzon Trio, Jazz Bistro. Pianist/vocalist Lindzon hosts a special Mother's Day-themed evening at Jazz Bistro.
MAY 23 TO MAY 25, 9PM: The North, Jazz Bistro. The cross-border collective The North performs for three consecutive nights as part of their international tour, with David Braid, Mike Murley, Johnny Åman and Anders Mogensen.
MAY 30 AND 31, 9:30PM: Teri Parker's Free Spirits, The Rex. Parker leads a new quintet for two nights at The Rex in tribute to pianists Geri Allen and Mary Lou Williams.
Colin Story is a jazz guitarist, writer and teacher based in Toronto. He can be reached at www.colinstory.com, on Instagram and on Twitter.