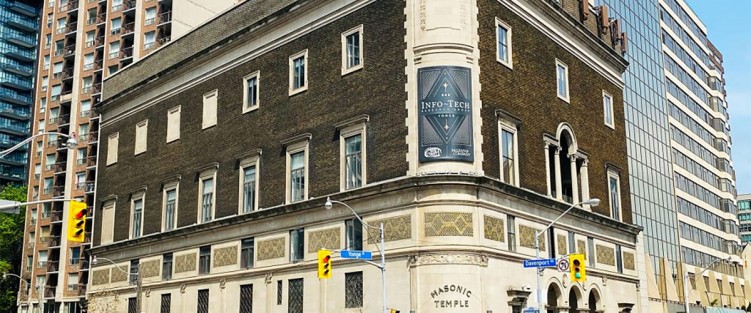 The Toronto Bach Festival, taking place this coming May 26, 27 and 28, curated by long-time Tafelmusik oboist and Bach scholar John Abberger, is the first attempt to make an annual festival dedicated to what Abberger calls Bach's "timeless music" a recurring part of the city's musical calendar since the University of Toronto-backed Toronto International Bach Festival – under the direction of Bach luminary Helmuth Rilling – had Bach devotees circling their calendars months in advance from 2002 to 2006.
Festivals that are created in a "top-down" way, however, often fall victim to the very things that propelled them to almost instant success – major institutional support and the presence of an international superstar at their helm. When those disappear, the calendar fixtures they gave rise to can very quickly follow suit.
This is not to say that growing a festival from the grass roots up is any guarantee of success either: it requires fertile soil, grit, and an unwavering sense of what the festival is for. With these thoughts in mind, I got in touch with Abberger to talk about this year's TBF and how it got this far.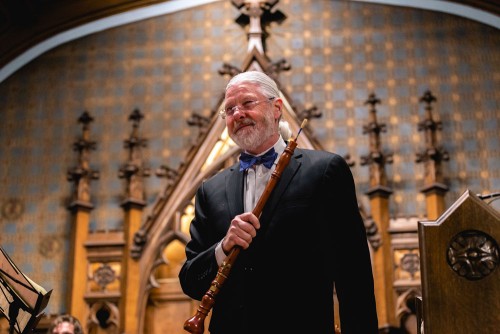 WN: On the festival website you call Bach "the consummate artist, who channelled the human spirit into music". Translating that into keeping a festival like this going year after year is another matter, though, isn't it? What keeps you going?
JA: Quite simply, I've never met a person who isn't touched by Bach's music; his ability to speak to our common humanity makes his art universal. When I think about the astonishing quality of pretty much everything he wrote, I feel strongly that we should all have an opportunity to experience more of his works, and a festival is the obvious way to go beyond the mere 20 per cent or so that is performed regularly by other musical organizations. Bach as an essential community service, you might say – a more reliable way to get where we want to go – or need to be – than the TTC.
I once worked for a small literacy organization that had a tortoise for its emblem, as a reminder that if you can only move slowly, you should make sure, from the get-go, that you are heading in the right direction. What did you get right, right from the beginning in 2016?
Above all, that there is a public insatiably eager to experience Bach in the diversity that only a festival context can offer. One of our organizing principles has been the three pillars of Bach's compositional output: instrumental, vocal and keyboard music. The cantatas are particularly important; of the five festivals that we have produced so far, only one did not include some cantatas (and that one presented two "Lutheran Masses" that include many repurposed cantata movements). Many of the keyboard works are seldom performed, and they broaden our understanding of Bach's art. We have also seen, right from the beginning, a remarkable enthusiasm for each year's public lecture.
Part of the narrative of any festival is that bigger audiences and more events are markers of success. But there's also a "right size" for audiences for various kinds of musical experience, if they are to feel "authentic" (whatever that means)? Can a festival like this get too big?
That's an excellent question, and one for which I don't have a definitive answer at the moment, although I do have some thoughts. With the addition of the Kaffeehaus concert in the 2023 festival, I feel we have reached the maximum of what an audience can effectively take in over the course of three days. We want to offer an immersive experience, and we think very carefully about the timing of our events in terms of making the best progression from event to event for our audiences. If we were to expand beyond what we are offering this year, we would have to radically rethink the nature of what we are offering, and how all that works. This is powerful music, and I always consider what I think our audiences will be able to absorb in the space of a few days.
What specifically does the Kaffeehaus concert add to the mix?
From the very beginning, I have been searching for a way to present a less formal concert, loosely modelled on the evenings of music that Bach presented at Zimmerman's coffee house in Leipzig, because it gives us the proper forum to present Bach's secular vocal works. Performing them broadens our understanding of Bach as a composer, and demonstrates to the public that Bach's music can be enjoyed in a relaxed atmosphere notably different from the standard concert setting. Also, producing a concert like this follows our mandate of historically informed performances, as a coffee house setting is where Bach performed a great deal of instrumental music, as well as some of the secular vocal works.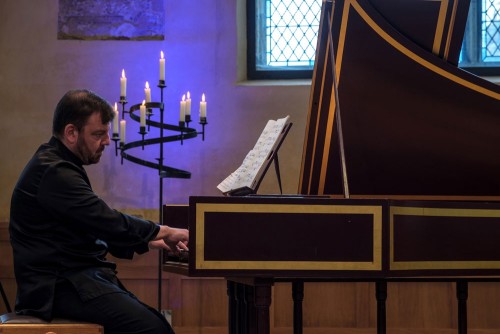 As for the rest of it, we will continue our tradition of inviting great guest artists to perform at the festival – in this case, the harpsichordist Steven Devine. Like John Butt last year, Steven has not performed in Toronto, and he is a wonderful artist. He'll be performing the great Concerto in D Minor for harpsichord and strings, and his presence gives us a great opportunity to program the seldom performed Concerto in C Major for two harpsichords together with our own Christopher Bagan at the opening concert of the festival. The next day Devine will perform the complete first book of the Well-Tempered Clavier, an unusual opportunity to hear this iconic work performed in its entirety.
Sacred vocal music will not be neglected. This year we mark Bach's arrival in Leipzig with a performance of the first two cantatas that he performed in his new position as Cantor and Director of Music for the City of Leipzig. Our festival this year is, by design, a microcosm of this important turning point in Bach's professional life. These two cantatas, along with two of his finest concertos on the opening concert, and the Well-tempered Clavier, represent some of the high points of the astonishing productivity that commenced with his move to the city. Our public lecture, by Bach scholar Daniel R. Melamed will also focus on this fascinating pivot in Bach's creative life.
For full festival details visit torontobachfestival.org.
"Early Music" Quick Picks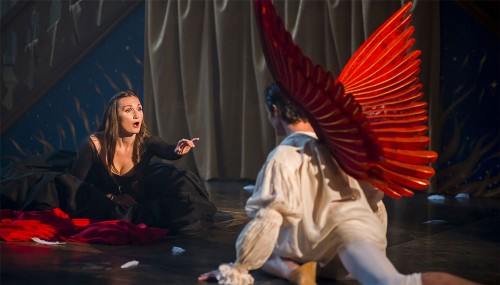 Apr 6, 7:30pm: Opera Atelier's Handel: The Resurrection, which the COVID-19 pandemic shut down in mid-rehearsal three years ago, will finally hit the stage at Toronto's Koerner Hall, with all that ravishing music in a fully staged production that includes: Carla Huhtanen, Meghan Lindsay, Alyson McHardy, Colin Ainsworth, Douglas Williams, sword-wielding dancers of the Atelier Ballet and more. Also April 8, 7:30pm and April 9, 2:30pm.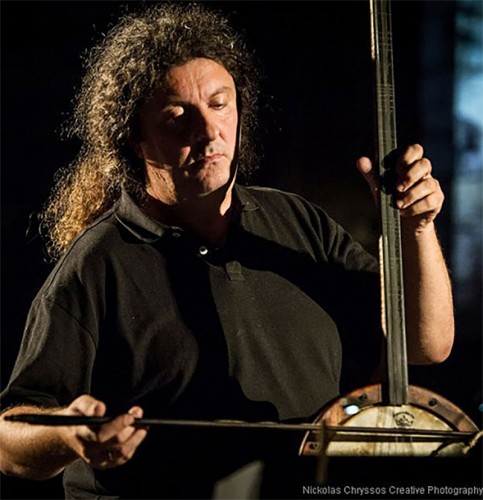 Apr 15, 8pm: At the Aga Khan Museum you can hear the Labyrinth Ensemble - 14 performers on santur, riqq, bendir, baglama, saxophone, clarinet and electric bass. This concert is an exploration of 17th-century music composed by Romanian prince Dimitrie Cantemir and Ottoman composer, Ali Ufki, led by special guest Evgenios Voulgaris on oud & yaylı tambur. Tickets to this concert also include same-day admission to the Aga Khan Museum.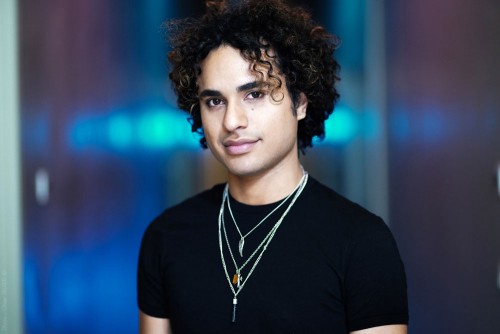 Apr 28, 8pm: In Tafelmusik's Higher Love: Virtuoso Arias, hear Samuel Mariño, male soprano, in his Canadian debut, performing arias from Handel's Armino, Vivaldi's Il Guistino, and other works. The male soprano is probably the world's rarest voice type - with a captivating sound that defies description in words. "My goal is to open up classical music and really bring it to everyone," saysMariño. "Regardless of whether someone feels like a man, a woman, or non-binary, I want people to make music." At Jeanne Lamon Hall, Trinity-St. Paul's Centre. Also Apr 29, 2pm.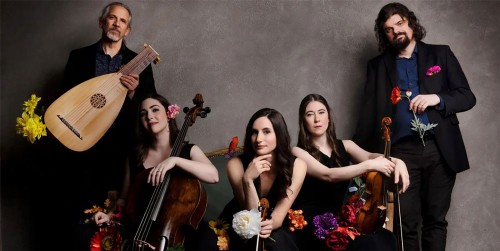 May 7, 3:30pm: Airs for the Seasons is a concert celebrating Rezonance Baroque Ensemble's debut recording. Scottish composer James Oswald wrote the Airs between 1765 and 1761 as a collection for combinations of flute or violin plus continuo - the Rezonance version includes two violins, one flute, cello, harpsichord, lute and theorbo. At St. David's Anglican Church, Toronto.
May 26, 7:30pm: Joseph Haydn's Orfeo:L'anima del filosofo (The Soul of the Philosopher). This North American premiere is a collaboration between the University of Toronto and McGill University, with Asitha Tennekoon, Lindsay McIntyre, Parker Clements and Maeve Palmer, and The McGill Baroque Orchestra led by Dorian Bandy. Nico Krell is the stage director. In the MacMillan Theatre, Edward Johnson Building, at the University of Toronto. A symposium - "Resurrecting Haydn's Orfeo", led by Dr. Caryl Clarke, will be held at 10am on May 27, Walter Hall.
May 28, 7pm: The Oculist. On period instruments, the INNERchamber Ensemble follows the path of a questionable eye surgeon through Europe, at the dawning of the age of modern medicine. Bach, Handel Telemann. At Revival House, in Stratford.
David Perlman can be reached at publisher@thewholenote.com.