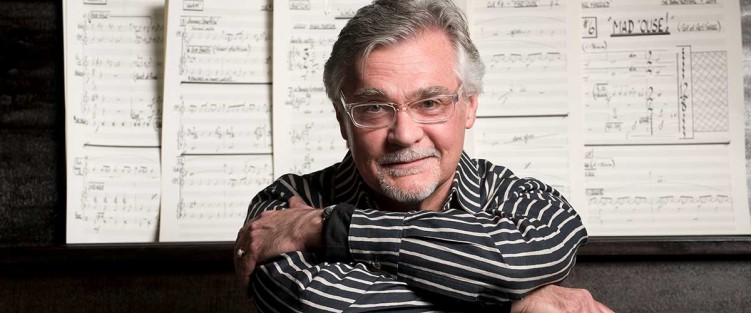 Stratford: On April 29, 1875, a fire in Ballycroy, Ontario took three young lives. Several buildings went down in this probable arson, but the only human casualties were the three women trapped in their second floor room of the Small's Hotel. Recent immigrants from Ireland, Mary Fanning, Bridget Burke and Margaret Daley had just started working in the millinery trade. They belonged to a Catholic parish in Colgan, one town over. Nothing else is known about them. Reasons for the arson, if indeed it was, remain unknown. The once vibrant all-Irish town, Ballycroy itself is now a ghost town.
Something about this story deeply touched composer and writer Marek Norman who, upon coming across an article about it in a local paper, felt called to imagine and write these women's lives. The result is Ballycroy, his two-act play with music in which the three women come back as ghosts to recount their lives. Stratford-based INNERChamber Ensemble with its artistic director Andrew Chung on violin and Norman conducting from the piano will perform a condensed concert version of the play on November 5 in Avondale United Church in Stratford. The piece is scored for three voices, piano, violin, viola, cello, flute, oboe, clarinet and percussion. Directing the production: one of Canada's theatre legends, Marti Maraden.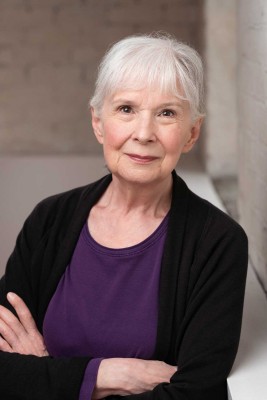 Norman was kind enough to share the libretto with me and just a few pages in it became clear to me that we are in for a treat. The narrative is non-linear and oneiric, reminiscent of Lincoln in the Bardo, but the three milliners are generously and sharply drawn. Various hints are dropped about potential storylines that may lead to arson. Other town characters appear through their voices, men who've helped them, and men fuelled by the Catholic-Protestant divide among the Irish. Little is known about the three women, but Norman has filled their shapes with life. "Their journeys were born of my imagination," Norman told me in an email. It mattered to him very much that each woman be honoured in her own unique way in word and song.
What attracted Marti Maraden to this piece? She's worked with Norman before, and has known him for many years, she tells me. And she found this piece "extraordinarily evocative and emotionally engaging" on first read-through. "My own Swedish grandmother was an early 20th-century immigrant who came to America all by herself at the age of 17. Her own story was deeply poignant. Whenever I think of immigrants in our own time, who come from profound poverty or frighteningly dangerous environments, I am reminded that displacement and exile are a continuing part of the human journey." What would she say this ghostly, melancholy play is ultimately about? "For me it is the uncertainly of life, the hopes and aspirations – particularly in this case of women in a time when having a profession is rare. It's a play about our unknown and often unknowable fate. It is about strangers becoming family and about love and loyalty. But it's also kind of ghost story – and I love ghost stories!"
The music and writing are beautiful, she adds, and the artists involved are extraordinary. "Although the actors will carry their scripts, there will be some very discreet staging and, with the ingenuity of designer Stephen Degenstein, there will be some wonderful visual elements: projections, draped fabric, simple means of delineating place: a window, a milliner's workshop, etc."
Elsewhere this season in opera: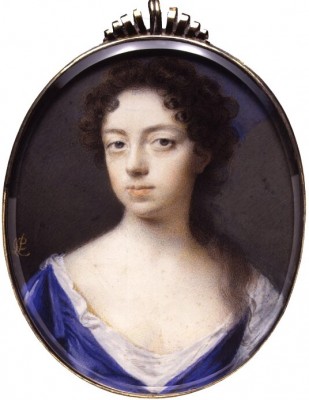 On November 4, Glenn Gould School of Opera is staging the rarely seen in Toronto Venus and Adonis, composed in 1683 by John Blow and written, it appears, by a woman, Anne Kingsmill. (Blow worked on a different play with Aphra Benn, which is an unusually high incidence of co-creating things with playwrights of the female sex for any opera composer before or since.) Venus and Adonis seems a delightfully comic and playful opera, and we'll see what the director Derek Boyes makes of it. Peter Tiefenbach returns as music director. November 4 and at 7:30pm, Mazzoleni Concert Hall.
On October 21, 22 and 23, Toronto Operetta Theatre is presenting its take on Offenbach's Orpheus in the Underworld at the Jane Mallett Theatre. Is it going to be entirely in English, will the dialogues be updated? No info yet, so lots remains to be seen, but the young cast is promising: the always-worth-listening-to soprano Vania Chan, the young tenor Tonatiuh Abrego, and baritone Gregory Finney who has rock solid comedic chops. Guillermo Silva-Marin directing, Larry Beckwith conducting.
Lydia Perović is an arts and culture writer in Toronto. Sign up to receive her newsletter at longplay.substack.com.