The Barricades
The Mysterious Barricades concert series came out of a tragedy: in 2015, the series co-founder and president, Edmonton-based mezzo-soprano Elizabeth Turnbull, lost her husband to suicide. "Beth and Chris and my husband Gord and I, and Russell Braun and Carolyn Maule and many others in this group – we were all friends mainly through University of Toronto Opera School," explains Monica Whicher, Mysterious Barricades' Toronto leader and presenter, when we meet in her home to talk about this year's event. "Chris wasn't a musician professionally, but he was a music lover. We were each other's families essentially, as you are when you're young in school and away from your own family. We have been friends for at least 30 years when it happened." Turnbull herself speaks eloquently about her loss and her partner's struggle with depression and anxiety in the video on the Mysterious Barricades website. Nothing, however, prepares one for the devastation that is the loss of a loved one.
"Beth understood that a way for her toward healing would be music," says Whicher. The mezzo invited her musician friends to join forces and create a consciousness-raising event, rolling out as a series in multiple cities across the country in the course of one day. Each year, the event takes place during World Suicide Prevention Week and includes guest speakers and representatives from mental health organizations. Each concert has its own presenter and programmer. There will be a Kitchener-Waterloo concert on September 10 at 7pm. And on September 14, Ottawa (12pm), Toronto (1pm), and London (2pm) will be the three Ontario cities participating in what is planned as a 17-hour sequence, coast-to-coast concerts which will also be streamed live.
The 1pm Toronto concert will be in the University of Toronto's Walter Hall. From the very start, the Toronto Mysterious Barricades concert has been under the auspices of the University of Toronto, where Whicher and many other musicians involved happen to be teaching. Everybody is volunteering their time. "There's space, there's some generosity amidst of it all, and there is a student body who we feel can use the knowledge and shared experience," says Whicher. This year's keynote speaker is Dr. Andrea Levinson, psychiatrist-in-chief, Health and Wellness, University of Toronto. "Our goal is to make sure that everybody knows that there is help available. We will present these resources in between the music making. It's easy when one is not struggling to let something in one ear and out the other; but when one is struggling or one's loved one is, it becomes difficult to understand how to proceed in a crisis. The more we can put this info forward – the better."
While much of the messaging of MB is directed toward the university population, students and instructors, the resources listed on the website for each city include information for the general population as well. Representatives from the Canadian Association for Suicide Prevention, Canadian Mental Health Association and CAMH will also be there. "At university each year we're encountering a group of people, and I was this person at one time, trying to do something that they love and trying to do it better. Whether this is music or anything else. You are coming to a new level of critical process, and this is very difficult. You may need support." If a student is struggling, there's a confidential number to call and an email address, and this is easy to find in all student handbooks.
I ask her if there are perhaps plans to grow out of the university setting, move to a non-university-affiliated hall. She explains that given that most things are currently donated, including the access to Walter Hall, this would not be an easy transfer, but that they'd be open to it should the opportunity present itself. Thanks to the live-streaming – which is, let's not forget, still extremely rare in Canadian performing arts – the concerts do get seen by a large swath of people who are not attending university or teaching in it.
And while Mysterious Barricades is not a day of advocacy for better funding or better insurance coverage for talk therapy, it is an invitation to look at the available resources, and to start a conversation around mental health. "I appreciate that it can be difficult," says Whicher. "We want to deal with problems before they become a crisis. The understanding of what's already available, and the availability – both of these need to be ramped up. Everybody comes to their help differently. We are here to start the conversation, and get past the initial discomfort around it." Social media is not helping – they're making, Whicher says, things worse. "It's not helping the isolation factor, it's not helping the understanding – in fact it's diminishing the understanding. We need daily contacts with humans. We just have to keep finding ways to make contact with one another. And in this world of online likes and dislikes that can be difficult."
Does she program each year around an idea? "Yes – Beth initially asked and I think it's a beautiful plan, that the music provide some space for contemplation. Now, of course, it may also create space for emotion. We want to have music that evokes shared experience and be contemplative… forward-looking… colourful… in a word: hopeful."
"Music has been the thing that's upheld me for as long as I can remember," she says. "And that's true for so many people."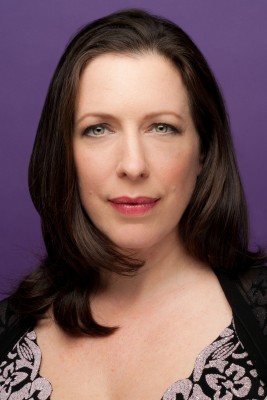 The Barriers
So you need talk therapy and live in Ontario and are not wealthy? A quick primer based on personal experience.
Talk to your GP – many will know psychotherapists who are covered by OHIP and can give you their contact information. This will not guarantee anything, unfortunately, as OHIP-covered psychotherapists tend to have long waiting lists. The current Ontario government has embarked on a reform of mental health care which, as part of the new negotiated contract with physicians, stipulates that a psychiatrist cannot bill the Ontario Ministry of Health unlimited number of hours anymore, but can bill 24 hours a patient a year instead. The change would save money for the Ontario government (and this is probably the primary motive) but would also, ideally, open up some of those waiting lists. When I asked my then-GP (who has since left Canada) for therapy leads three years ago, she gave me contact info for two psychotherapists who never even bothered returning my phone calls – I expect due to the length of their already existing waiting lists.
A debate has been taking place among mental healthcare providers in the province even since the proposed changes have been announced. A star psychotherapist, Dr. Norman Doidge, author of the internationally acclaimed The Brain That Changes Itself, contributed an op-ed to The Globe and Mail in which he argued that the reduction of fully billable hours would effectively mean abandoning the most vulnerable patients in need of intense, multiple-times-a-week care. Others, like some of the physicians featured in Dr. Matt Strauss' recent National Post piece have argued that the proposed cuts to hours will be the only way for a good number of people, currently excluded due to where in Ontario they live, whether they're new Canadians or old, or how much they earn, from access to mental healthcare. Would the only way to increase access to psychotherapy while not taking it away from existing patients be to expand the list of registered psychotherapists who could bill OHIP (currently only MDs can)? This does not seem likely under the current government which primarily seems to be interested in short-term cost cutting.
OHIP-covered therapy therefore, you soon learn, is not available to a lot of us. You may get yourself on the waiting list, but what about right now? The other possibility is to have a job that comes with health benefits which also have excellent provisions for psychotherapy. And even if you are lucky to have a job that gives you additional health insurance, most health plans will have fairly low mental healthcare claims limits. I currently have a part-time job unrelated to writing, which has insurance (freelancers and precariat of any kind have no additional health insurance unless they individually pay into it – but that's a topic for another article). This insurance has reasonably ample provisions for dental care, for example, but limits the amount you can spend on psychotherapy to $700 a year (about five or six hours!). Meaning that every two months you can see somebody for an hour.
Otherwise, you must pay out of pocket. I once had an initial session with a non-MD psychoanalyst and it cost more than $200. There was no second session; there was no way I could afford to continue.
Certain large hospitals, like Women's College, offer support, therapy and treatment groups, but a quick check on their website reveals that even some of the groups, like the CBT (Cognitive Behavioral Therapy) one, are not accepting referrals any more due to high demand. (The Day Treatment Program group seems to be still open.)
And so, many of us must press on without mental health care. There's a federal election coming up, but the provincial one is not before 2022. Meanwhile, perhaps we could all think about how the quality of our lives or our loved ones' could be improved by bringing down the systemic barriers preventing access to psychotherapy, and get in touch with our MPPs and politely ask them if they see that as a society we have a problem, and what their plan to address it is.
ART OF SONG QUICK PICKS
And in the meanwhile, we have music.
SEP 14, 1PM: Set to join Monica Whicher in the Toronto Mysterious Barricades concert are baritone Russell Braun, mezzo Norine Burgess, harpist, Judy Loman, pianists Carolyn Maule and Jialiang Zhu, soprano Nathalie Paulin, three members of the Turkwaz vocal and instrumental ensemble (Jayne Brown, Sophia Grigoriadis and Maryem Tollar), and a Mysterious Barricades Toronto Chorale, conducted by Tracy Wong. Updates on the program for the concert, an opportunity to reserve your free concert ticket, as well as detailed information on all 15 Canadian concerts can be found at mysteriousbarricades.org.
SEP 19 AND 21, 8PM: TSO, Hannigan and Storgårds. Beethoven: Overture to Egmont; Dutilleux: Sur le même accord, for violin and orchestra; Haydn: Symphony No.96; Brett Dean: And once I played Ophelia, for string orchestra and Piano (Canadian Première); Sibelius: Symphony No.3. John Storgårds, conductor and violin; Barbara Hannigan: conductor and soprano. Roy Thomson Hall
SEP 20: Masterclass with Barbara Hannigan – Ligeti: Mysteries of the Macabre, with the Contemporary Music Ensemble and Maeve Palmer, soprano. 1 to 3pm, Walter Hall, 80 Queen's Park. Followed by "In Conversation: Barbara Hannigan and composer Brett Dean." Q&A with the Toronto Symphony Orchestra's visiting artists. 3 to 4pm, Walter Hall. Both events are free admission and open to the public.
SEP 22, 2PM: Renée Bouthot and Ana Cervantes. "Les sons et les parfums tournent dans l'air sur soir: Music by French and Mexican Composers." Debussy: Fêtes galantes; Études and Préludes (selections); Ibarra: Tres canciones; Uribe: El viaje nocturno de Quetzalpapálotl (Canadian premiere); Poulenc: Tel jour, telle nuit. Renée Bouthot, soprano; Ana Cervantes, piano. Heliconian Hall, 35 Hazelton Ave.
SEP 28, 4PM: Toronto Operetta Theatre. Viva La Zarzuela. Music of Latin America and Spain. Romulo Delgado, tenor; Ana Persijn Alarcon, soprano; Cristina Pisani, soprano; Olivia Maldonado, soprano; Guillermo Silva-Marin, tenor; Narmina Afandiyeva, music director/piano; Henry Ingram, host. St. Lawrence Centre for the Arts.
Lydia Perović is an arts journalist in Toronto. Send her your art-of-song news to artofsong@thewholenote.com.