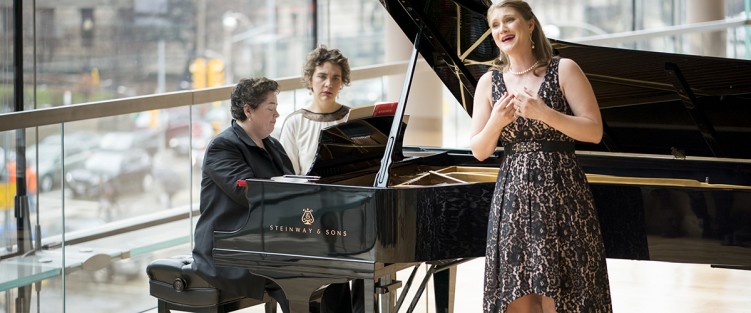 Not a lot of people know that Liz Upchurch, the head of the COC Ensemble Studio and a key figure in operatic training in our country, started her career as an art song buff. The Royal Academy of Music graduate and London-born pianist who studied with Roger Vignoles first came to Canada for a lieder course led by Martin Isepp in Banff, where she met Mary Morrison, Michael McMahon and John Hess, who all had extensive opera experience. "At the time I had just started to lose my sight," she remembers. "I have a retinal disease which started to manifest seriously around that time… it had been a difficult year. I'd just been given an okay by the specialist to go for the summer."
After the course, Isepp asked her to come with him to Italy, to an opera summer program he was running. "I wasn't in love with opera then," she admits. "I was in love with singers and art song. When I asked what we'd be working on, and was told a Mozart opera, I thought, hmm. But I'm so glad I went: it changed the course of my life. He became a mentor. I wanted to have that kind of artistic sensibility where I can be in both worlds, opera and art song."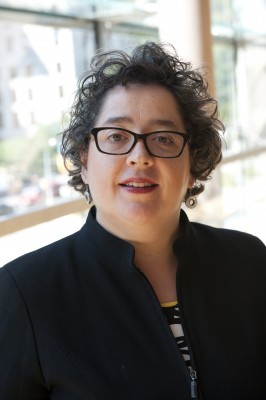 Upchurch is celebrating her 20 years with the COC with a noon concert, "Some of My Favourite Things," on May 7 at the Richard Bradshaw Amphitheatre (RBA), and the program will be back-to-back-to-back art song. "I did a double first at the RAM in solo and chamber music, but I always played for singers, for their classes and recitals, and was kind of crazy for singers. There's nothing as amazing as the written words set to music – the human voice. Human voices send me."
Back in Banff, John Hess, in particular, became a fast friend, and opened further doors into opera – and hiking. "John would always lead these hikes. I couldn't do the hikes with other singers and pianists – when you start to lose your vision, you're seeing in two dimensions, the whole up-down thing is confusing. He said, 'I'll take you on walks at the end of the course.' And he got me over a couple of fears that I had." Banff was also the place where Upchurch met her future wife, theatre director Jennifer Tarver, who was then assisting Rhoda Levine. But that was to come later. "Then John on that hike said, 'Look, I do this course in the winter, it's called Dramatic Integration, for Canadian singers doing contemporary music. I can't really explain the course, it's a bit crazy, but I think you might be the right kind of crazy to do it.'"
Two things were immediately evident, Hess tells me when I ask him about the experience. "Liz was a beautiful pianist. Superb sound, great fingers, deeply musical and a superb ensemble player. The other thing was a wicked sense of humour." She was also, he writes, a dramatic sight to see while playing. "She was already beginning to have vision issues and she would often play with a tissue draped over one side of her glasses." She accepted this unknown disease in stride, almost in an off-hand manner. "This was vintage Liz. She had an unabated appetite for the beauty of the Rockies and even with her physical challenges she was undaunted in getting to the top of whatever mountain she could."
Young pianist Jennifer Szeto, now Montreal-based former Ensemble Studio member and Adler Fellow, also remembers that sense of humour and the cheek. They met by accident, when Szeto played an audition for a friend whose regular pianist cancelled. "It's a story which Liz likes to tell in a completely different way. But we met at that COSI audition. I walked in, played the audition, the singer left and Liz looked at me at the piano and went Who are you?! Um, I'm Jenn Szeto. I was a second-year student at that point. She asked me if I've ever seen an opera before. Which is a funny thing to ask someone. And thankfully I had seen an opera, as I was dating a young baritone. Liz invited me to the COSI program on the spot, and I spent the summer immersing myself in opera. Martin Isepp was coaching Cosi fan tutte, conducted by Stephen Philcox and featuring all the ensemble members at the COC. Sam Chan was there. Kinza Tyrrell conducted a Haydn opera, Aviva Fortunata was singing. I had an amazing introduction to the world of opera. That's how Liz found me and I joined the Ensemble eight years after that. I've been learning and working in opera for about ten years since that first encounter. If I hadn't agreed to play that audition, I'd never have met her; if she hadn't asked who I was, I wouldn't have the career that I'm building right now. It's really because of her. And I'm sure I'm not the only person."
The two kept in touch over the years, but when Szeto inquired too early about trying out for the Ensemble Studio, she got an honest answer. "Jenny, she said. You're not ready. I needed to wait a few more years. She is always honest with her advice. And I auditioned when I was ready." Upchurch is known for keeping an eye on young musical talent across the country, and Szeto confirms it. "She likes to keep tabs. She likes to keep a good pulse on everything. I think that's what makes her so good at her job: she has a remarkable eye for talent. She is a fabulous teacher and mentor, but really has an eye for spotting that thing that makes you different."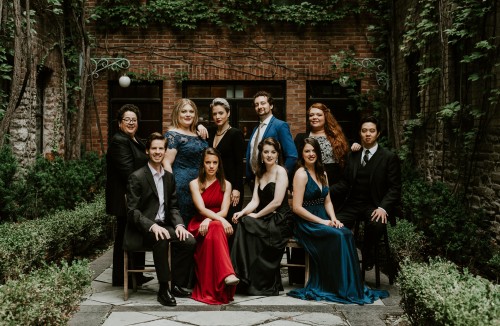 By the time the first round of taped submissions for the Ensemble Studio auditions arrives, Upchurch will have heard a good number of applicants already. She spends a chunk of her year travelling to vocal programs and festivals. "By the end of a summer, I've heard between 50 and 80 Canadian singers from undergraduate level up, and several pianists. That allows me not just to hear young people with a lot of potential and watch them and be at the significant point to guide them over the next few steps, but also to interact with their teachers and people that they are with. So: there are no real surprises, honestly. The talented people rise. It's important to have that big radar."
What is she looking for in the 130-plus submissions that they get? "Extraordinariness. Beauty. People with amazing sense of message: communicators. You can have a wonderful voice and not know how to communicate. You've got to sort of have it all and then you've got to really want it. It has to be a calling. It's a very hard discipline, singing. It looks incredibly glamorous, but the fact is it's a very difficult life."
The international success of Canadian singers thrills her, but she's not entirely sure how to explain it. "It's a miracle. I've said it for years: for a country this size, how is it conceivable that everywhere you go, any of the major opera houses right now, you will fall over a Canadian on the stage. Frankfurt's now become a mini-Toronto, in a way." There are Canadians in Berlin, and Paris, and across France. Doesn't it also speak to the quality of training here? "Yes. When you have such a plethora of amazing training, there's not necessarily work of a certain type for everybody," she adds, and the singers travel abroad.
What about the training program, developed over the years, at the COC that she now heads up? "I have a small army, basically," she says. Because it's a large art form, it can be broken down and taught in separate ways. "You'll do movement in one room, you do German diction over here, you have a vocal session here, you have coaching over there, everything is silo'd in boxes. For the singers who're trying to put it all together, if there wasn't a unified language, they are starting to ping pong." She is first and foremost a pianist and she plays for all the trainers that she brings in, which means that she can see first-hand whether this trainer is a good fit for that particular group of singers. "It took me a long time to find this team. I have people like Wendy Nielsen, and Tom Diamond, and Jennifer Swan whom I met in Italy ten years ago, who's an expert on breathing and physicality. It's taken years to develop a sort of language, an understanding, a philosophy, and a method – a repeatable method. Sometimes we have four trainers in the room. We're very good at sharing who needs to go when in the room, who needs to talk. The teamwork is essential. They also teach them separately."
The new Studio members are always introduced to the audience of the noon-hour concert series as a group, but they say farewell individually, in the Les Adieux concerts. Near the end the repertoire is often ambitious. "They sometimes want to do big song cycles, and we created space for them in the series for that. I've already spoken to the incoming studio members about their Les Adieux concert. For a Schubert concert like Samuel Chan just did, that is two years' work."
"The song aspect has been elevated during Liz's tenure with the Ensemble and that's been a fantastic thing," says Wendy Nielsen, the head vocal consultant at the Ensemble Studio and the head of voice at U of T. The two women did a recital together in 2011 in the RBA and after meeting as teachers at the Ensemble Studio, Nielsen invited Upchurch to come to her own summer program in St. Andrews in New Brunswick. What is Upchurch after in a young singer? "She's primarily focused on helping them to develop their artistry," says Nielsen. "Obviously voice matters, that's their instrument, but she has a real ability to bring out the artist inside them." And if that includes singers or pianists who also compose, like Danika Lorèn and Stéphane Mayer, she will find ways to bring forward their original work. "She is very respectful of what each ensemble member needs, and aware that they all need something different. One of her strengths is that she meets someone where they are. The recipe is not the same for each person. While providing training, the program allows for a lot of growth in different directions."
When I ask Upchurch what composers she favours personally, she takes the Romantic lane. "Brahms was my first love – and Schumann. I get Schumann. I was obsessed with the letters, with the relationship, with how he wrote, how he changed from improvising to seeing text for the first time, that whole thing. The Brahms-Mendelssohn-Schumann-Wolf axis was a major love affair for me. All of the piano trios, Brahms piano trios, Brahms cello sonatas, violin sonatas, how violin sonatas bleed into art song – all that." But Brahms and Schumann won't be on the program on May 7, giving way to some contemporary music, as is only right. Schubert, though – "a god of writing for text" – will make an appearance, with An die Musik.
It was hard reducing her favourite things to an hour-long concert, she says. "I was really stuck – and I'm never stuck. It gelled about a month ago when I really knew exactly who I could have. I decided it should be about the Studio – the first year Simona Genga and Anna-Sophie Neher, who are friends, will do duets and rep that they love. The COC orchestra concertmaster, Marie Bérard, will play the violin solo in Strauss' Morgen, with Genga singing." Among the songs by living composers, the Ana Sokolović cycle Dawn Always Begins in the Bones will be well represented, as will Derek Holman's The Four Seasons. "It's an incredible set, which I've already recorded with Lance [Wiliford]. The Fair Daffodils is a true gem – Anna-Sophie will sing it."
Upchurch also composes. "Monica Whicher and I used to perform this song that I wrote, but this time it will be with a violin since Marie is there. It's a lullaby for my son, who's now nine, and who I have to go collect right after our interview. He's never fallen asleep to it, not once in nine years," she tut-tuts.
Lydia Perović is an arts journalist in Toronto. Send her your art-of-song news to artofsong@thewholenote.com.