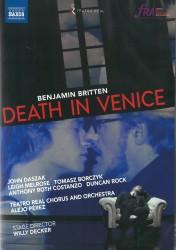 Frank Martin – Mass for Double Choir
Westminster Choir; Joe Miller
Independent wcc1809 (naxosdirect.com/items/miller-mass-for-double-choir-465897)
Why isn't the music of Frank Martin better known? Born in 1890 into a fervently Christian family – his father was a Calvinist minister – this Swiss-born composer reached maturity at a time when many composers were experimenting with new means of expression such as serialism and atonality. Nevertheless, while Martin did adopt certain contemporary styles, most of his music remained firmly rooted in the past. This was particularly evident in his works for chorus and never more so than in his great Mass for Double Choir performed here by the Westminster Choir under the direction of Joe Miller.
Written in 1922, the Mass was Martin's only unaccompanied choral work and today it is regarded as among the greatest a cappella works of the 20th century. An intimately personal creation, Martin kept it under cover for nearly 40 years and it wasn't until 1963 that it was first published and performed.
Not surprisingly, the Westminster Choir does it full justice. The work opens with simple flowing lines not dissimilar to those of Gregorian chant. Yet very soon, the score leaves medieval Europe and joins the 20th century with lush impressionistic harmonies. Indeed, the five-movement mass is a study in contrasts from the introspective Kryie to the solid Gloria and the mysterious Agnus Dei. Throughout, the choir provides a sensitive and profound performance – music written as a true testament to a composer's deep Christian faith.
An added bonus on this disc is the inclusion of four short choral pieces by Edward Bairstow, Joel Phillips, Anders Öhrwall and Bernat Vivancos, all of which round out a most satisfying recording. For lovers of choral music this CD is a must – beautiful music exquisitely sung – we can't ask for more.