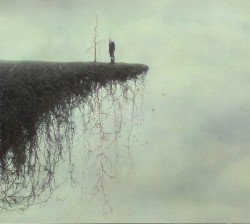 3
The Gloaming
Justin Time JTR 8617-2 (justin-time.com)
For their third salvo, contemporary Irish fusion quintet, The Gloaming, has released an intriguing piece of work that not only embraces traditional Irish motifs, but seeps into the modalities of contemporary and neo-classical, piano-driven musics. This is authentic, indigenous, world music enfolded sumptuously into a thought-provoking new music setting. Pianist (and producer) Thomas Bartlett is the spine of the ensemble, fearlessly injecting skilled, rhythmic elements into the music. The haunting, sibilant vocals of Iarla Ó Lionáird inform much of the material, and transport the listener back into the mists of time. With three Irish and two Irish-American members, the music also speaks to the inter-generational scars of the near genocide of the Irish people, and the resulting painful, global diaspora.
The splendid, passionate and skilled work of generational fiddler, Martin Hayes, gauges the intensity of the music and Hardanger d'Amore player Caoimhin Ó Raghallaigh consistently elicits a warm, substantive sound from his viola-like instrument (with sympathetic strings). Along with guitarist Dennis Cahill they establish the musical pulse, the very heartbeat of the goddess Danu herself.
Highlights of this expertly recorded CD include Meachán Rudaí and Amhrán na nGleannI. The former is a setting of a poem by Liam Ó Muirthile (about a son remembering his late mother), and the latter is an ancient tune lamenting the death of a chieftain, and also a song that Lionáird has been performing since he was a small boy. Also of special note is Reo, written by the ensemble, and featuring lyrics drawn from a poem by the iconic mid-20th-century Irish poet, Seán Ó Ríordáin.