Everybody Still Digs Bill Evans: A Career Retrospective (1956-1980)
Bill Evans Trio
Craft Recordings (craftrecordings.com)
On a Friday Evening
Bill Evans Trio
Craft Recordings (craftrecordings.com)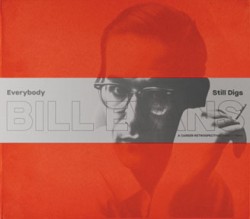 Emerging in the mid-1950s in New York, pianist Bill Evans already combined an expanded harmonic vocabulary and subtly nuanced voicings, emphasizing elements of Scriabin and Ravel unusual in jazz. He contributed substantially to Miles Davis' 1959 landmark Kind of Blue, while his own group redefined the jazz piano trio as a complex, interactive organism. Unlike Davis, who innovated repeatedly and radically, Evans would mine his defined territory for the rest of his career. This handsome, book-like set celebrates Evans' work with a career-spanning essay by Neil Tesser and five CDs, some 61 tracks, devoted to different aspects of his art. Produced by Nick Phillips and drawn from multiple record labels, the set is both representative and distinguished, spotlighting gems from Evans' career.
Ranging from his 1956 debut as a bandleader to a club performance recorded two weeks before his death in 1980, the first two discs are devoted to trios, the focus of Evans' performing life. While the earliest recordings present him with conventional if masterful accompanists, e.g. bassist Paul Chambers and drummer Philly Joe Jones, the major shift, for Evans and much of the format's future, comes with the 1960 debut of his group with bassist Scott LaFaro and drummer Paul Motian, the former largely abandoning walking-bass lines for virtuosic counter melodies. While La Faro's death in 1961 momentarily stalled the group's development, his influence would soon provide successors, particularly Eddie Gomez and Marc Johnson, who inspired Evans for key periods over the next 19 years.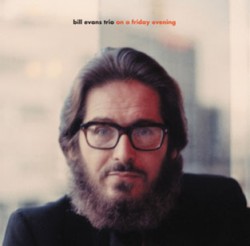 Disc Three is devoted to Evans' solo and occasionally multiple piano recordings, some of the most luminously introspective piano music that the 20th century produced, whether in or out of jazz. The shimmering, trance-like beauty of Peace Piece, from 1958, reveals Evans as already a completely formed artist. Three overdubbed tracks from Conversations with Myself and its sequels emphasize the introspection, like the mournful N.Y.C.'s No Lark, the title an anagram for deceased fellow pianist Sonny Clark.
Disc Four presents Evans' various collaborations, including duos with singer Tony Bennett, guitarist Jim Hall, and saxophonists Stan Getz and Lee Konitz. The Interplay quintet sessions from 1961 match the diverse talents of Hall, trumpeter Freddie Hubbard and saxophonist Zoot Sims, effectively bridging hard bop and cool styles.
The fifth CD breaks the pattern. It's a previously unreleased hour-long trio set from Vancouver's Oil Can Harry's. Recorded on June 20, 1975, it highlights the spontaneous interplay with Eddie Gomez and Eliot Zigmund. The material ranges from Evans' own The Two Lonely People to the younger pianist Denny Zeitlin's Quiet Now, Jerome Kern's Up with the Lark and jazz tunes from Mercer Ellington's Blue Serge to Miles Davis' Nardis. For Evans enthusiasts who have the bulk of the material from the four-CD overview, this is also available from Craft Recordings as On a Friday Evening on two-LPs or CD.