"It was no longer piano playing, it was music, released from all earthly weight, music in its purest form, in a harmony that can be imported only by one who was no longer of this world."
That quote is from conductor Herbert von Karajan speaking of Dinu Lipatti, universally regarded as one of the greatest pianists of the 20th century.
Constantin "Dinu" Lipatti was born in Bucharest, Romania in 1917. His father, who had studied with Pablo de Sarasate and Carl Flesch, played the violin and his mother was an accomplished pianist. His godfather was the esteemed violinist and composer George Enescu, for whom, as fate would have it, Lipatti was to become a future partner in concerts and recordings. Lipatti's mother is quoted as saying that Dinu (as she affectionately called him) "could play the piano before he had learned to smile." Reportedly, he played a minuet by Mozart at his own belated baptism. At the age of four he gave concerts for charity and began to compose. He studied with Florica Musicescu at the Bucharest Conservatoire. In June 1930 at a concert in the Bucharest Opera given by the best pupils from the Conservatoire, he performed the Grieg Piano Concerto to an enthusiastic audience. Two years later he won prizes for his own compositions, a Sonatina for piano and a Sonatina for violin and piano. In the same year he was awarded a Grand Prize for a symphonic suite, Les Tziganes. In 1933 he finished second at the Vienna International Piano Competition. The controversial decision led jurist Alfred Cortot to resign in protest. In Paris he studied with Cortot and, who else but Nadia Boulanger. At his first public concert in May 1935, a few days after the death of his friend and teacher Paul Dukas, Lipatti opened the program with the Myra Hess transcription of Bach's Jesu, Joy of Man's Desiring, as his very first public performance of any piece as an adult.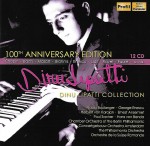 Dinu Lipatti, the 100th Anniversary Edition (Profil PH17011, 12 CDs) contains his entire published EMI recordings, for whom he was an exclusive artist, together with a few rarities from the BBC, Bucharest and elsewhere. Profil has set out the recordings – solos, duets, concertos, etc. – chronologically, starting from the Paris sessions in 1936 through to his final concert in Besançon in 1950. Included are works of Bach, Bartók, Brahms, Chopin, Fauré, Grieg, Lipatti, Liszt, Mozart, Ravel, Scarlatti and Schumann. Colleagues appearing with him include George Enescu, Ernest Ansermet, Eduard van Beinum, Herbert von Karajan, Alceo Galliera, Nadia Boulanger, Hans von Benda and Otto Ackermann. Note the absence of Beethoven, whose works were in his repertoire. As a matter of interest, he was asked to record the Emperor Concerto and he declined because he felt that he was not ready… stating that he required four years of preparation time! The ninth disc contains the Mozart Piano Concerto No.21, with Lipatti playing the cadenzas that he had composed in 1945. It was recorded live in Lucerne on August 23, 1950, conducted by Karajan with the Festival Orchestra. From February 22 of the same fateful year there is a live performance of the Schumann Piano Concerto from Geneva, with Ansermet and the Suisse Romande. His interpretation is very different from the celebrated 1948 recording with Karajan, particularly his introspection in the first movement.
The 12th disc is devoted to his final recital on September 16, 1950 at the Besançon International Music Festival. He was in extremely poor condition, severely weakened from chronic suffering from Hodgkin's disease, with which he was finally diagnosed in 1947. Against the advice of his wife Madeleine and his doctor, he insisted on playing. He played Bach's Partita No.1, BWV825, Mozart's Piano Sonata No.8, K310 and Schubert Impromptus D899 Nos.2 and 3. Last on the program were the 14 Chopin Waltzes. He was simply too weak to play the final Waltz, Op.34, No.1 but played instead Jesu, Joy of Man's Desiring, which was not, however, recorded. The beautiful irony was that the last piece he was to play was the first piece in his first concert. For this disc, the 13 waltzes are followed by his prior recording of Jesu, Joy of Man's Desiring. Dinu Lipatti died three months later in Geneva, aged 33.
There was nothing routine about Lipatti's playing. He filled the notes with life, evidenced by these exemplary performances that graced the catalogues over the years, all mono of course, and hearing them again re-ignited the initial enthusiasm. Sensitive newcomers who pay attention should be equally impressed.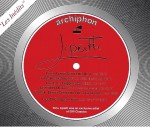 Footnote: If you are interested, a set from Archiphon, Dinu Lipatti – Les Inédits (ARC-112-113, 2CDs) contains some choice and rare performances from several sources including the BBC. There is also a unique performance of his Symphonie Concertante for two pianos and orchestra. Recorded in concert in Geneva on September 14, 1951, one year after his death, it is played by his widow Madeleine Lipatti and Béla Siki, with the orchestra of the Suisse Romande conducted by Ansermet. This tape was from Siki's private collection.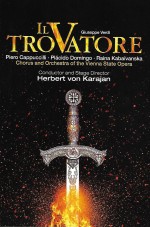 There is now a DVD of the celebrated 1978 performance of Il Trovatore recorded live in the Vienna State Opera (Arthaus Musik 109334). The opera was a great favorite of Herbert von Karajan who, in this case, not only conducted but, as was his want, was responsible for the stage direction. This performance is "steeped in scandal." There are many different accounts of the following incident but according to the liner notes: "Franco Bonisolli was originally cast in the role of Manrico but abandoned the company during a rehearsal where the public had been admitted entry, and, after throwing his sword at the conductor, left the stage in a fury, to be later replaced by Plácido Domingo." The rest of the outstanding cast are Piero Cappuccilli (Il Conte di Luna), Raina Kabaivanska (Leonora), Fiorenza Cossotto (Azucena), José van Dam (Ferrando), Maria Venuti (Inez), Heinz Zednik (Ruiz), Karl Caslavsky (an old gypsy) and Ewald Aichberger (a messenger). Domingo is in full control of his scenes; Kabaivanska was a Karajan favourite at the time and one can clearly hear why. In truth, every soloist named above is perfectly cast and exemplary in their roles.
Watching the plot unfold is quite a different experience from only hearing it. The sets were designed by Teo Otto, and the costumes by Georges Wakhewitsch. Some, in fact a lot, of credit for what we see must go to the late Günther Schneider-Siemssen, who edited the ORF video for TV. Schneider-Siemssen was responsible for opulent, realistic sets that were seen in opera houses around the world. It was he who created the unforgettable sets for the Met's Ring Cycles (available on DVD) that played every four years through the 1980s. However, for this production he acted only as editor. He died in 2015 at the age of 88. I must assume that he could not edit out the singers stepping right out of character and taking a bow after what seems like every big duet. Was that the custom of the day? Bottom line: this is an outstanding performance and, distracting bows notwithstanding, a no-complaints video.