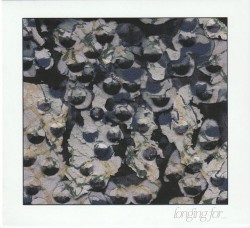 Yang Chen – longing for _
Various Artists
Independent (peopleplacesrecords.bandcamp.com)
Longing for _ is, at its core, a beautiful story about possibilities of friendships, creative collaborations and music in between, in a world affected by pandemic restrictions. This album by Toronto-based percussionist Yang Chen threads a delicate line between pushing boundaries and maintaining a state of serenity throughout. Each of the eight compositions is done in collaboration with a different artist and is a testament to a creativity generated through friendship. As a result, the album is a curious mixture of musical styles and individual personalities – here we have elements of electronic, experimental, modern composition, pop, R&B and free improvisation. Worth noting is that all compositions are accompanied by a video, a visual representation of textures and narratives we hear.
Chen is innovative and experimental in their approach and gently unapologetic about their ideas. They masterfully employ an array of percussion instruments on this album, the most innovative being using a bicycle to create sounds, textures and movement (Stephanie Orlando's crank/set ). The energy ranges from grungy and provocative (Andrew Noseworthy's All Good Pieces Have Two Things) to a contemplative solo vibraphone triptych (Charles Lutvak's rest/stop). With violinists/composers Yaz Lancaster and Connie Li, Chen explores dreamy and psychedelic worlds, respectively, in EUPHORIC and Nighttime renewals toward more friendship, more love, like snowfall, I want to sing with you. Sara Constant's silt and Jason Doell's through intimate, swims, are big textural adventures. The surprising switch comes in the form of Sarian Sankoh's till the dam breaks, an R&B track with warm vocals and gentle steel pan.
This is an adventurous, probing, charming debut album.