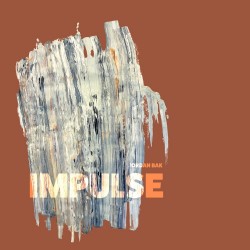 Impulse
Jordan Bak
Bright Shiny Things BSTC-0162 (brightshiny.ninja)
Jordan Bak's debut album, Impulse, transports the listener into a viola dreamland from the very first note. Here is the place we get to hear the viola in all its glory and bask in all its abundant colours. And we hear it through diverse compositional voices of contemporary composers of vastly different backgrounds.
The young Jamaican-American violist pulls out all the stops on this album. Bak is a powerhouse musician, with a strong voice and compelling sound. He is not afraid of occasional grittiness in service of music but generally favours an aesthetic of beauty and refinement in sound. Impressively, and true to the title of the album, Bak's interpretations and phrases are often flowing and shifting, firmly rooted in one moment and flexible in another, yet always maintaining rhythmical clarity.
The album opens with the lush, impressionistically Romantic Untitled, written by early-20th-century violist and composer Rebecca Clarke, and closes with the monumental A String Around Autumn by Toru Takemitsu arranged by Toshio Hosokawa. Pianist Ji Yung Lee is an astute collaborator on these pieces, well attuned to Bak's style of playing. In between, there are five compositions for solo viola. Anne Leilehua Lanzilotti's ko'u inoa and In Memory by Quinn Mason create meditative worlds, one from constant movement, the other from stillness. This album also features the world premiere of Tableau XII for Solo Viola by Tyson Gholston Davis, an expressive monologue that continues with Joan Tower's Wild Purple and Jeffrey Mumford's wending.
Impulse would make a great addition to the music libraries of contemporary music aficionados.