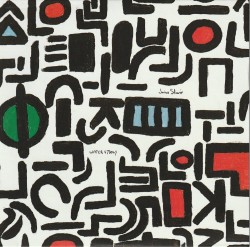 Water & Tools
Jairus Sharif
Telephone Explosion Records (jairussharif.bandcamp.com)
The fattest and grimiest of synth tones kicks this one off. It gives way to a shimmery soundscape that cascades down both channels, akin to a chorus of wind chimes, while the harsh drone reintroduces itself with the panicked urgency of a boat horn. Then, the tides part briefly for a rubato saxophone statement, with just the right amount of reverb and panning sprinkled on it to slice through the noise. All this simmering tension is released in sublime fashion when the drums arrive in an explosion of ecstasy, adrenaline and violence, setting the spectator free.
The aforementioned sonic elements in dialogue have one thing in common: they were curated by one-man ensemble Jairus Sharif. Sharif's canvas is the bedrock of uneasy tranquility his music unfailingly returns to and, sprawling across this induced tabula rasa, the continuum of visceral sonic paint he draws from is emphasized ingeniously throughout this album.
The textures and shapes the music evokes bears a striking resemblance to the vibrant cover art. While sounds coexist altruistically, there is also a separation created in the way they disrupt each other, creating concrete space between these expressions. On the track Earth III, the drum groove moves like it spitefully diverges from the electronic blips, each additional snare hit feeling like an evasive maneuver. Maximilian "Twig" Turnbull is credited with mixing this album and what he pulls off is nothing short of astonishing. Dissonance is embraced, but so is clarity.