Country Phasers
Kurt Newman
In the Same Room
Doug Tielli; Nick Fraser
Rat Drifting (rat-drifting.bandcamp.com)
In the early 2000s composer/guitarist Eric Chenaux created Rat-Drifting, as imaginative and distinctive as any label might hope to be, encouraging and embracing the most varied projects, often beyond genre. My favourite was Blasé Kisses by the Reveries, the trio of Chenaux, Ryan Driver and Doug Tielli who performed standards from the Great American Songbook with mouth-speakers and a mouth-microphone, literally inside their mouths, suggesting a submerged nightclub broadcasting from deep space: mysterious, funny and somehow transcendent. Now Chenaux is back, making Rat-Drifting's brilliant and whimsical early documentation of Toronto music available again, as well as releasing new recordings, in download format. If the label has an aesthetic, it's less about performance and more about capturing rare states of mind. The first three releases embody a special quality, an infectious empathy. Each is utterly different, but each is restorative. Each might happily share a Sun Ra title: Cosmic Tones for Mental Therapy.

The group 2P2 includes Karen Ng playing sax, bass, kalimba, synth, guitar, static, slide and stomach grumble, with Philippe Melanson playing percussion, electronics, field recordings, voice and guitar, along with Christopher Willes on synthesizers, gated tape loops, flute, tenor recorder, text-to-speech with the Melanson Family and Robin Dann adding voices. But the room isn't crowded: it includes Toronto, Montreal, Cape Breton and Moncton. A pandemic project, it triumphs over isolation, giving its varied sounds attention, yet barely dusting them with intention, disparate and distant sounds gently joined in the ether. The liquid sounds of guitar and literal water heard on I are intimate, immediate, seemingly beyond authorship, while on the brief E, instruments are glimpsed through a wall of static.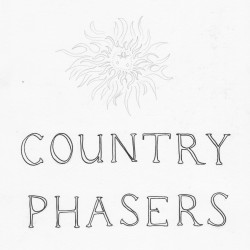 The eponymous Country Phasers is a band of one, with Kurt Newman playing a just intonation harmonica, pedal steel guitar and electronics that include overdubbing, looping and percussion. It's steeped in the sounds of country music, with the singing sustains and bending tones of the steel guitar prominently featured. The repetitions and sustained drones declare affinities with Terry Riley and Bill Frisell, while the clear, high pitches suggest Andean flute music, and the looping electronic lead of Julienne invokes bagpipes. Though a strange digital break-up occasionally occurs near an ending, e.g., Chiffonade, a second's pause quickly restores the ambient order.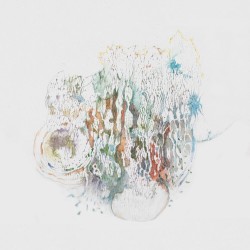 Trombonist Doug Tielli and drummer (and sometime-pianist here) Nick Fraser have enjoyed a long collaboration including Drumheller, a free jazz quintet that included Cheneaux, Rob Clutton and Brodie West, and which also recorded for Rat-Drifting. Active from 2003 to 2013, it was one of Canada's most creative bands. With the two isolated In the Same Room, the emphasis is less on intense creativity than depth of feeling, mood and response. Tielli is as artful as he is vocalic, and he summons up his instrument's great jazz tradition of expressive lyricism, whether elegant or rustic, sometimes suggesting Jack Teagarden or Roswell Rudd. Fraser is an artful partner, whether creating rhythmic dialogue and momentum or subtly supportive commentary.