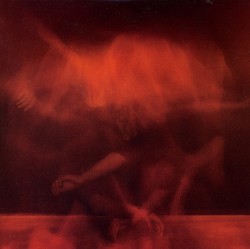 Sunday at De Ruimte
Marta Warelis; Frank Rosaly; Aaron Lumley; John Dikeman
Tracatta/Doek RAW 868 (doekraw.bandcamp.com/album)
Maintaining its reputation as a haven for exploratory musicians is Amsterdam, where this intense but informal improvisational session was recorded. None of the now-resident players are Dutch. Demonstrative tenor saxophonist John Dikeman and spartanly rhythmic drummer Frank Rosaly are Americans; inventive pianist Marta Warelis is Polish; and propulsive bassist Aaron Lumley is Canadian.
Alternately pensive and passionate, the quartet cannily constructs the four improvisations with fluid integration and without obdurate showiness. That means that each time the saxophonist launches a paroxysm of fragmented cries, tongue slaps and other extended tendencies, the pianist's fleet patterning and the bassist's fluid pumps decompress the exposition into sonic blends.
With Rosaly mostly limiting himself to rim shots, delicate shuffles or cymbal scratches, this contrapuntal procedure plays out throughout, most spectacularly on the lengthy Masquerade Charade. Resonating from atmospheric bass-string drones and single-note keyboard clips, by the track's midpoint the moderated emphasis is challenged by Dikeman's tone smears, note spears and hoarse sputters, until Lumley's stinging stops and Warelis' dynamic cascades connect each player's lines into a joyously squirming finale.
Dikeman's skill at distinctively shattering complacency with reed bites, honks and kinetic yelps is never limited by the pianist's cerebral interpretations, frequent doubling by the bassist's metronomic pulls or string sweeps, or the occasional bell clatter from Rosaly. Yet the cohesive program that arises from this constant push-pull defines the quartet's dramatically realized strategy. It also substantiates the Netherlands' appeal to foreign players.