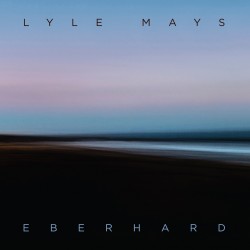 Eberhard
Lyle Mays
Independent (lylemays.com)
The Music Of Lyle Mays – Compositions, Transcriptions and Musical Transformations
Transcribed and edited by Pierre Piscitelli
(lylemays.com; pierrepiscitelli.com)
Lyle Mays is best known for his groundbreaking work as co-composer, arranger and keyboardist with the Pat Metheny Group. During his 30-plus years at the guitarist's side, Mays co-created a new sound and language of jazz and improvised music, incorporating contemporary technology and elements drawn from classical, traditional jazz, rock and Brazilian music. Perhaps lesser known, but no less significant, is his work as a solo artist. Through his six previous releases, Mays explored different facets of his music and musicality, ranging from solo improvisation to small group and larger ensemble settings.
In the wake of his passing in the winter of 2020, we now have the gift of one final posthumous recording, Eberhard, a 13-minute multi-section work dedicated to his close colleague, German bassist/composer Eberhard Weber, released as a single-track album. A ruminative marimba ostinato played by Wade Culbreath opens the piece, setting the stage for Mays' reflective piano melody; he is joined in turn by Jimmy Johnson on electric bass and Aubrey Johnson with an exquisite wordless vocal. Gradually, Mays then builds a masterful solo over woodwinds and background vocals. (Bassist Steve Rodby, percussionists Alex Acuña and Jimmy Branly, guitarist Bill Frisell, keyboardist Mitchel Forman and a cello section also augment the excellent ensemble.) A riveting vocal section (Johnson plus Rosana and Gary Eckert) builds to a captivating, emotional climax that soars on Bob Sheppard's dramatic tenor saxophone solo.
A recapitulation of the introduction completes the piece, leaving the listener with the feeling of having experienced an incredible musical journey. Eberhard is a bold, majestic masterpiece, both a summation of a remarkable career and a glimpse into where Mays might have ventured musically in the years ahead.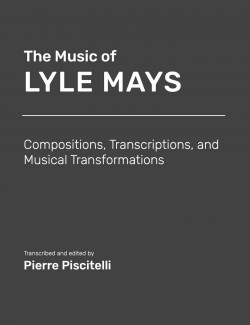 Concurrently, the Lyle Mays Estate, in conjunction with editor Pierre Piscitelli, has released The Music Of Lyle Mays, a comprehensive songbook covering his output as a solo artist, as well as previously unpublished material that he recorded with Pat Metheny. Piscitelli, a New York-based arranger/multi-instrumentalist, worked closely with Mays to ensure that the music was represented accurately and authentically in his transcriptions.
The reader is treated to a thorough artist biography, essays by Mays on various topics, and insights about the genesis of the compositions. One particularly fascinating essay recounts how Piscitelli came to know and work with Mays on both the songbook and Eberhard projects. Piscitelli deserves special acknowledgement for his great work on this long-awaited volume.
Taken together, Eberhard and The Music of Lyle Mays form a vivid musical portrait of a remarkable artist whose legacy should endure for generations to come.