Like other out-of-the-ordinary keepsakes, boxed sets of recorded music are issued to celebrate a special occasion, to honour an unrepeatable situation or to assemble all parts of a unique situation. Each of these sets fit one of those criteria.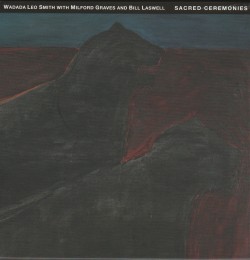 To celebrate his 80th birthday, trumpeter Wadada Leo Smith, a founding member of Chicago's Association for the Advancement of Creative Musicians (AACM) who has created sounds ranging from hushed atonality to free-form funk, organized special projects for his transition to his ninth decade. The most noteworthy was the three-CD Sacred Ceremonies (TUM Records Box 03 tumrecords.com), which matched the trumpeter with two of his longtime associates, electric bassist Bill Laswell and percussionist Milford Graves (1941-2021), on one CD each plus a final disc trio session. The material combined new Smith compositions with free improvisations.
An expert in novel pulses, Graves' intersection with the trumpeter shows how differing concepts of musical freedom can fuse. Especially during the three-part Nyoto suite, Smith's fluttering grace notes create the horizontal expression that's propelled to tenacious connections by Graves' relaxed but vigorous metrical expression. Shaded, with sometimes unexpected Baby Dodds in Congo Square is a nod to jazz history even through Graves' postmodern non-timekeeping and Latin American and African influences are far removed from the cited New Orleans drummer's straight-ahead beats. However, as Graves moves through rhythm permutations, Smith follows the narrative from adagio to allegro as he speeds up his playing from simple flutters to staccato squeals and shattering timbres at an elevated pitch. Laswell has produced the likes of Motörhead and Laurie Anderson, though as an instrumentalist he promotes the intersection between funk and free jazz. Smith, whose many projects include a recasting of Miles Davis' electric period in the Yo Miles! group, is unfazed. Confirming this duality, one Smith-Laswell track is titled Donald Ayler's Rainbow Summit, citing the free jazz trumpeter; and another – the longest – Minnie Riperton - The Chicago Bronzeville Master Blaster pays tribute to the Chicago-raised Rock/R&B singer. A more accomplished trumpeter than primitivist Ayler, Smith's exposition mixes hardened slurs with accented shakes, and while playing motifs in the horn's lowest register, retains an achingly clear brightness. Meanwhile, Laswell uses bass textures and programming to create not only a bumpy rhythmic bottom, but also a wash of electrified tones that mixes melancholy with atmosphere. Meanwhile on Minnie Riperton, a synthesized string section backs the trumpeter's grace-note theme expansion. Moving from mellow to motion during the second half of the track, heavier beats are emphasized with sliding bass guitar pops among the shimmering interface. Later, brass triplets curve the narrative into distanced string vibrations as the final sequence widens and rolls the sounds upwards. The third and longest disc has the three musicians in trio formation, but without falling into conventional solo/accompaniment roles. Despite tracks moving in unexpected sequences, detoured motifs and shifting textures, Smith confirms his singularity with a distinctive brass sound. As in the Laswell duo, synthesized flanges and arrangements often push forward and suggest textures from additional ghost players. The only concession to convention is the introduction to The Healer's Direct Energy which becomes a showcase for the expression of Graves' rhythmic subtlety where his pounding ruffs and paced paradiddles set up an undulating narrative of guitar-like echoes and brassy triplet bugling from the others. Waves of Elevated Horizontal Forces is a more limited bass guitar elaboration, but brass bites and conga drum-like pops eventually predominate. Other than that, tracks evolve with three-part cohesion. Graves' beats range from tom-tom-like pressure to near silent raps, which lock in to bass lines that include watery whammy-bar twists besides fluid improvisation. Additionally, Smith's tongue tricks encompassing dissected runs, stratospheric trills and grainy ruggedness, fit appropriately among the other two players' expressions.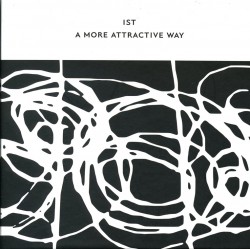 Another trio which worked with near-extrasensory perception was the UK's IST consisting of cellist Mark Wastell, harpist Rhodri Davies and double bassist Simon H. Fell. A More Attractive Way (Confront Core Series/Core 21 confrontrecordings.com) is a five-CD compendium of concerts from the turn of the century which proves that a string ensemble can create improvisations as intense as one with horns and percussion. Celebrating the trio's 25-year existence it's also a memorial to Fell, who died of cancer in 2020 at the age of 62. Avoiding for the most part charming harmonies associated with traditional chamber instruments, the 25 selections are reductionist with the frequent use of preparations to create staccato and percussive definitions. Predominately an improvised ensemble, IST devotes most of Disc V from 1998 to interpreting compositions, including Karlheinz Stockhausen's Intensität. Understandingly, that version, which judders between string buzzing and harmonic clusters as well as proving how IST plays notated scores, isn't far removed from the group's pure improvisations. Ironically though, the swelling mid-section of Davies' Wstrws, from the same concert, is the most the trio sounds like a conventional string trio. Still the harpist's sped-up plucks and the trio's sprinkle of squeaks and buzzes at the finale, confirms its individuality. Overall the three work within lower case parameters, but with frequent col legno bow strokes, below-the-bridge squeals, spiccato thumps and pressurized glissandi, so the tracks are never enervating. A particular instance of this is on Disc II's Restrictive Parallels I. Climaxing with an explosion of jumps and sul tasto echoes plus door-stopper-like twangs, it follows a gradual deconstruction of the exposition. Cogwheel-like ratcheting portends later near-metal squeals after concentrated textures are augmented by modulated cello sweeps and double bass drones. IST hosts guests on two discs. Four tracks with violinist PhIl Durrant add more dynamic timbral excitement but don't resemble conventional string quartet fare either. But when the quartet's affiliated string rubs reach a crescendo, the interface is even more kinetic. On Aesthetic Triage II-IV the expositions augment to include wood raps, screw twisting and wound-string bending as all four alternate between harsh arco squeals and plinking pizzicato frails until the already elongated theme is stretched thinner and thinner. More low-key, tenor/soprano saxophonist John Butcher's contribution to three other tracks moves the group within a mercurial suite illuminated by how well reed flattement and bubbling multiphonics are situated among IST's vibrating string pressure encompassing sul ponticello splatters, crammed whines and plinks. The concluding Trenchant Observations II and III first torque the narrative to its highest-pitched confluence with whistling string tones and tongue slaps until thumping double bass stopping combines with cello string stretches and downwards harp glissando to widen the connection until the improvisation's parameters are pulled down to reflective silence.
A unique box variant is Embrace of the Souls: (SMP 2020 smprecords.bandcamp.com/ album/special-edition-box), which packages three examples of the almost-25-year musical partnership of Brazilian tenor saxophonist Ivo Perelman and American pianist Matthew Shipp. Included is an audio CD of a 2019 New York concert, a DVD of a São Paulo concert later that year, and a 49-page booklet discussing the musicians and 14 of their recordings by Belgian writer Jean-Michel Van Schouwburg. Building on the time he produced a Brussels concert with the duo, Van Schouwburg defines what he calls their sense of aesthetic familiarity, which allows them to create first-class music. Designed for both free jazz insiders and those exploring the sounds, Van Schouwburg describes the duo's individual histories and situates their references and influences to swing era and bop stylists as well as more recent exploratory players. He insists on the unique qualities of every improvisation, live and recorded, and offers a succinct description of each disc. Meanwhile Perelman and Shipp's art can be experienced audibly and/or visually. Filmed on a darkened stage and occasionally cutting away to show Perelman's paintings, the DVD is one hour of uninterrupted improvisation that shows interwoven creativity. Consisting of a dozen tracks that take from between slightly over two to slightly over seven minutes to be resolved, the majority of the CD's untitled tunes are pensive and romantic. Demonstrating again that free improvisation doesn't have to be loud to be profound, logical shifts and slides are heard. Despite the saxophonist's frequently climbing to altissimo or sopranissimo pitches with fragmented peeps, squeaks and screams, the two press on resolutely. Sometimes accelerating to a gallop to counter Perelman's discursive reed lines or violent keyboard squalls before subsiding to double counterpoint, Shipp's measured pattering and percussive asides indicate how he too subtly contributes to the tracks' floating coordination.
No vanity projects, each of these collections has something to offer and celebrate.