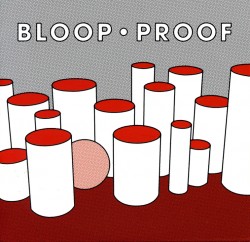 Proof
BLOOP
Lumo Records (linaallemano.com)
An awkward name for adroit innovators, BLOOP is actually Toronto trumpeter Lina Allemano extending her horn's timbres with mutes, percussion and whistling as well as having them live-processed with effects by Mike Smith. Playful, pugnacious and profound, the eight improvisations multiply and mulch brass textures so that Allemano often seems to be playing more than one horn simultaneously, with a singular mid-range narrative and at least one other tone squeaking and peeping at elevated pitches. Below and beside this are percussion additions created by her maracas-like shakes, cow bell raps, bolo-bar-like smacks and synthesized rumbles, which are concurrently inflated electronically in real time. The trumpet bell shoved against the mic or metal, plus mouthpiece sucking and tongue pops, add to the jolting progressive impact.
Digging deep into the horn's body tube to produce growls and whines as on Recanting or propelling fluid melodies on tracks such as Actual Bloop, Allemano never really creates alone. Palimpsest-like, grainy processed pitches are always present, undulating below the narrative surface at the edge of hearing. She can dip to Taps-like ennui at points or inflate notes balloon-like to pressurized burbles, but she – and Smith – never lose the thread of communicative connections.
Want Proof of this local trumpeter's skill as a soloist? You'd do well to investigate BLOOP.