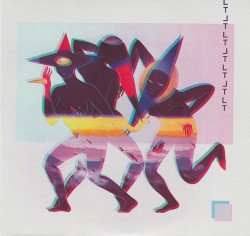 Higienôpolis
James Hill's Local Talent
Projectwhatever Records (projectwhatever.com)
Local Talent is the newest project from James Hill, a Toronto-based pianist who has surely and steadily established a presence for himself on the national music scene. In many ways, Local Talent's debut release, Higienópolis, is a continuation and expansion of the work that Hill has done in two other notable Canadian groups: the jazz trio Autobahn, with drummer Ian Wright and saxophonist Jeff LaRochelle, and the hip-hop/jazz band BADBADNOTGOOD, with whom Hill has played for the past several years. Wright is back in the drum throne on Higienópolis; rounding out the trio is bassist Rich Brown, who, at this point in his career, may be Canada's preeminent voice on the electric bass.
Higienópolis begins with the title track, a mixed-metre affair that unfolds carefully over the song's six-minute runtime. Busy, snare-drum-driven sections are juxtaposed with compelling solo piano passages, whose sparseness becomes expansive through the intelligent application of reverb and other time-based effects. When a solo does start, halfway through the song, it seems like a welcome inevitability, rather than a demonstration of athletic prowess.
Local Talent's commitment to patience, as demonstrated both in Hill's compositions and in the band members' individual artistic choices, is one of Higienópolis' most charming features. At its best, as on the title track, on The Silent Cry, and on Sailing At Night, the album evokes a sense of theatre, of the familiar refracted and re-presented as something new. Highly recommended.