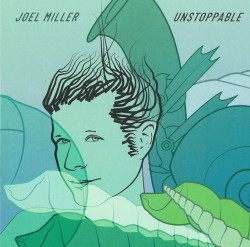 Unstoppable
Joel Miller
Independent MCM043 (joelmillermusic.com)
Joel Miller has made a career for himself as an adventurous, searching saxophonist and bandleader. Based in Montreal, he has led projects that range in style from straight-ahead modern jazz to 80s pop/rock, and has collaborated with internationally recognized musicians, including Sienna Dahlen, Geoffrey Keezer, Christine Jensen and Kurt Rosenwinkel. His new release, Unstoppable, is the result of a different kind of searching: a return to school, a newly minted master's degree in jazz composition, and a desire to write music for "21st-century chamber symphony," an ensemble comprising woodwinds, brass, percussion and the traditional big band rhythm section of guitar, piano, bass and drums. In addition to composing and arranging all of Unstoppable's material and playing tenor and soprano saxophones, Miller conducts ten of the album's 14 pieces (the remaining four are conducted by Jensen).
At first glance – and before your first listen – Unstoppable might seem like it would be similar to Michael Brecker's Wide Angles, a lushly orchestrated blowing vehicle for a top-tier tenor player; it might also bring to mind comparisons with Maria Schneider's large ensembles, or other modern big band writing. The truth, however, is both more unexpected and more interesting: Unstoppable is a true showcase for Miller's compositional voice, and though it has moments of bombastic instrumental athletics, listeners are just as likely to hear the influence of Bernstein and Copland as they are Brecker and Coltrane. A beautiful album, and a serious accomplishment for Miller.