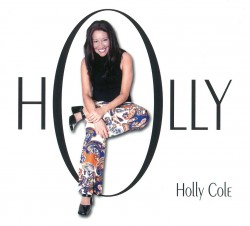 Holly
Holly Cole
Universal Music Canada O256726398 (hollycole.com)
It has been five long years since the jazz-infused, honey-voiced Holly Cole has released a CD. Recognized internationally for her unique, sultry performances, the new recording does not disappoint. There has always been a vein of honesty that runs through every note that Cole sings – reflected in her often stripped-down arrangements of engaging and rarely performed material. On this exquisite, self-titled recording, Cole collaborates with genius pianist/keyboardist Larry Goldings. Goldings has notably performed and recorded with such diverse artists as the late jazz guitar legend Jim Hall and iconic popular music artist James Taylor.
Cole produces and contributes to arrangements on the 11 delicious tracks, and her fine collaborators include producer Russ Titelman; Aaron Davis on keyboards; Ed Cherry on guitar; David Piltch and Ben Street on bass; Justin Faulkner and Davide DiRenzo on drums; John Johnson on flute; Scott Robinson on tenor sax and cornet; and Wycliffe Gordon on trombone, who also sings two delicious duets with Cole!
A huge standout is Mose Allison's Your Mind is on Vacation. Cole's sassy, ironic interpretation and Davis' Fender Rhodes solo invoke lost innocence and frustration (of the late 1960s and today). Burke and van Heusen's It Could Happen to You is presented with a simply stunning piano/vocal arrangement. Set at an unusually slow tempo, Cole deftly wrings every last drop of emotional content from the potent lyric, while Goldings demonstrates how it's supposed to be done. Teach Me Tonight, is arranged with a big dose of Goldings' sexy Hammond B3 work – and when Cole sings in her velvety alto "I have lost all fear, my love," we believe it.