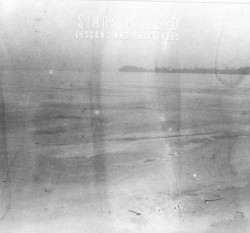 Lessons and Fairytales
Simon Millerd
Songlines SGL 1622-2 (songlines.com)
Canada has produced some particularly lyrical trumpeters, most notably the late Kenny Wheeler and the distinguished BC native, Ingrid Jensen. Simon Millerd is a young Montrealer whose pensive lines and subtle expressiveness seem particularly indebted to Wheeler at this point in his career, as well as to the Norwegian trumpeter Arve Henriksen, another musician whose work is filled with a clear, Northern light.
Millerd's primary support here comes from a German group, the Pablo Held Trio, a group he first played with in 2011 and which includes pianist Held, bassist Robert Landfermann and drummer Jonas Burgwinkel. It's a spare and lucid group, effectively setting off Millerd's quietly intense horn. Millerd plays regularly in the band Nomad, consisting of McGill University jazz program graduates, and other members appear here in effective guest spots, the most notable contributions coming from tenor saxophonist Mike Bjella, whose engaging force is an effective counterfoil to Millerd's approach.
Millerd acted as his own producer and he may have tried to do too much, from adding thickening synthesizer on one track to working his way through nine tunes in 44 minutes. He also employs the (mostly) wordless vocals of Emma Frank on five tracks, a device just too derivative of Wheeler's distinguished work with Norma Winstone. Millerd's best moment is the concluding Tale of Jonas and the Dragon, a sprightly seven-minute outing for just Millerd and the trio, with fine upwardly spiralling trumpet lines.