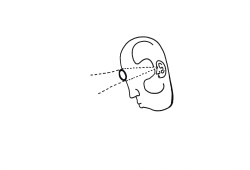 Starer
Nick Fraser
Independent (nickfraserthedrummer.com)
Nick Fraser is an indispensable part of the Toronto jazz scene, a highly skilled, imaginative drummer whose broad swath distinguishes groups from fusion (Peripheral Vision), free jazz (Drumheller) and electro-acoustic improvisation (Lina Allemano's Kiss the Brain) as well as the jazz mainstream. He's recently emerged as a significant bandleader. This is the second CD (also available as an LP) by his quartet, and the music is distinguished by both its personnel and Fraser's approach to composition, developing a distinct group language for the quartet.
The band combines cellist Andrew Downing and bassist Rob Clutton (functioning as a string section as well as in more traditional roles) with saxophonist Tony Malaby, a titan of current free jazz. Fraser's compositions, often titled Sketch with a number following, are literally that, brief devices or figures to be elaborated in improvisation. Their character and usefulness is apparent from the opening minimalism/ 416-538-7149 in which Downing and Clutton establish a tense polyrhythmic field to which each musician gradually contributes. Sketch #29 begins as an elegiac ballad, bowed by Downing and Clutton in advance of Malaby's entry; Jupiter (Sketch #15) develops complex, abstract, intersecting lines between cello and soprano.
On one occasion Fraser's sketches come as a pair, maximizing contrast in a single piece: in its initial segment, Sketch #20/22 includes a playful pointillist dialogue between cello and drums; the concluding phase presents the tenor saxophone as high-speed drill, Malaby finding a level of intensity few can reach. The concluding Sketch #21 provides a tranquil contrast with Malaby on soprano, exploring not only its usual piquant flavour and subtle multiphonics, but initially pressing the instrument towards a flute-like sonority.