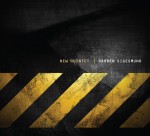 With each successive CD, Darren Sigesmund has become a more distinctive and accomplished composer and bandleader. His previous one, Strands III, made brilliant use of Eliana Cuevas' wordless vocals on ensemble passages and here he employs two New Yorkers, violinist Mark Feldman and pianist/accordionist Gary Versace, to create dramatically different instrumental textures in company with his own trombone. While that last CD had a certain Brazilian feel to it, New Quintet (darrensigesmund.ca) sometimes has a distinctly French quality, Feldman's dramatic and impassioned violin combine with the reediness of Versace's accordion to suggest an ancient café ambience. Much of the music has a limpid lyricism but it moves with an underlying rhythmic power, propelled by bassist Jim Vivian and drummer Ethan Ardelli. Sigesmund is as tuneful an improviser as he is a composer, bringing a special, slightly muffled warmth and subtle inflections to his every solo.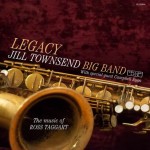 When Ross Taggart passed away at 45 in January of 2013, he was among Vancouver's most prominent musicians, an accomplished saxophonist, pianist and composer who inspired the love and respect of his community. Several recordings have been dedicated to Taggart since his death, but two new releases highlight the breadth of that community. Legacy, The Music Of Ross Taggart (Cellar Live CL122914480, cellarlive.com) by the Jill Townsend Big Band is a substantial document of his work by a band in which he had played saxophone for a decade. It's a crisp, precise big band with some outstanding soloists, including special guest Campbell Ryga who plays soprano sax on three tunes. Townsend and guitarist Bill Coon have done a fine job of arranging Taggart's small-group music (and even a piano solo) for big band, ranging from fairly conventional, hard-swinging fare like Don't Call Before 10 to the CD's finest work, Light at the End of the Tunnel, on which Coon expands Taggart's imaginative harmonies into a lustrous orchestral gem. Reminiscent of Kenny Wheeler's work, it's highlighted by Brad Turner's flugelhorn solo.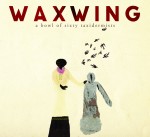 A very different work is also dedicated to Taggart: A Bowl of Sixty Taxidermists (Songlines SGL 1611-2, songlines.com) by Waxwing, a trio that seems to create its own genre, a kind of jazz suffused with folk music. Much of the music is composed by saxophonist (and over-dubbed multi-instrumentalist) Jon Bentley, who played in Taggart's quartet and possesses a gorgeous tone from the school of Stan Getz. The mood is reflective, at times playful, rather than somber, with cellist Peggy Lee and guitarist Tony Wilson contributing strongly melodic compositions and improvisations to this often spare and resonant music. Taking its title from a phrase of Taggart's, the work is less about loss than passage, a gentle trip into the unknown. Lee's contributions include a distinctive arrangement of the traditional Clementine while Wilson's tunes commemorate both Taggart (For Ross) and drummer Claude Ranger (For Claude), who disappeared in 2000.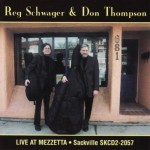 Canada has had few sustained specialist jazz labels and nothing else like Toronto's Sackville, running from its launch in 1968 by John Norris and Bill Smith until Norris' death in 2010, recording music from stride piano to the avant-garde. Chicago's Delmark has now revived the label, and many of Canada's best jazz recordings are back in circulation, like guitarist Reg Schwager and bassist Don Thompson's Live at Mezzetta (Sackville 2057, delmark.com). The two craft intimate, masterful versions of a series of standards, bringing fresh perspectives to In a Sentimental Mood and Willow Weep For Me.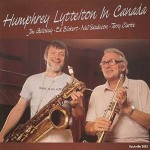 One unusual item from the catalogue is Humphrey Lyttelton in Canada (Sackville SK3033, delmark.com) which matches the English trumpeter with a stellar Toronto supporting cast, including Scottish transplant Jim Galloway on saxophones and the highly flexible rhythm section of guitarist Ed Bickert, drummer Terry Clarke and bassist Neil Swainson, here tempering their more modernist bent. While Lyttelton gained fame in the English trad revival, here he blends a Louis Armstrong influence with a swing style rooted in Basie and Ellington. The music is lively, joyous and consistently well-played, its happiest moments coming on the West Indies-flavoured Caribana Queen.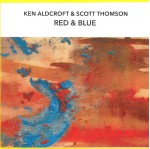 Guitarist Ken Aldcroft and trombonist Scott Thomson present a series of four freely improvised duets on Red & Blue (Trio Records TRP-D503-021, kenaldcroft.com/triorecords.asp). The music is continually shifting and evolving, moving from rapid-fire runs to pointillist exchanges and dialogues in which one offers empathetic support to the other. Aldcroft stays close to the traditional timbre of a lightly amplified jazz guitar, while expanding the vocabulary with percussive effects and skittering chord runs that move in and out of tonal expectations; Thomson's explorations of the trombone include barnyard noises, extreme upper register effects and very rapid tonguing. However, it's what they have in common that's most significant: a willingness to reduce their sounds to whispers and to listen to one another intently and creatively. This is subtle, challenging music that responds best to the same kind of close listening that the musicians bring to it.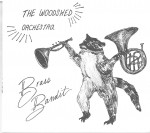 Scott Thomson also appears on another recent recording that may be the least abstract CD of the year. Led by drummer Dave Clark, the Woodshed Orchestra is a joyous musical free-for-all, part brass band and part parody thereof. On Brass Bandit (Independent, thewoodshedorchestra.com), the 11-member group includes other distinguished improvisers like bassist Michael Herring and saxophonist Karen Ng. Here you might think of it as a New Orleans funeral parade that keeps getting lost. A couple of times it wanders into streets that lead to the Balkans and the Adriatic, while at others it appears to get the sequence confused, celebrating first (Love Letter to New Orleans with a great blatting solo from Thomson) and mourning later (Prayer) with funk in between (The Griff). Everybody in the band sings, including Susanna Hood, though her vocal talents aren't required for group recitatives like Pennie + Mousie's Antidotal Lullabye and A Politician. The CD lasts a brief 26 minutes, but it has energy and spirit to spare.