There's evidently sufficient saxophone talent in Canada now that we export it with some regularity. Three émigré reed players have recently released CDs of interest.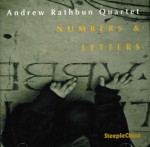 Toronto-born Andrew Rathbun has spent the past decade playing and studying in New York City, recently joining the Jazz Studies department at Western Michigan University. On Numbers & Letters (Steeplechase SCCD 31781 steeplechase.dk), Rathbun is an adroit stylist on tenor and soprano, composing memorably playful lines (the compositions here are inspired by his two young children) and developing them with fleet, sometimes abstracted, sometimes effervescent lines. The interval leaps of Etude can suggest the influence of the late Kenny Wheeler with whom Rathbun has recorded, and there is a similar lyricism and facility in developing complex, ambiguous moods. Rathbun has put together a superb band for the recording, building upward from the mobile, shifting drumming of Bill Stewart and the bass of Jay Anderson to virtuosic pianist Phil Markowitz, the three creating ongoing stimulation for Rathbun's forays.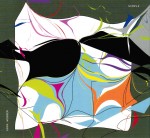 Anna Webber is a young composer, flutist and saxophonist who has already become a presence in forward-looking circles in Brooklyn and Berlin. Her latest recording, Simple (Skirl 027 skirlrecords.com), was composed during solitary days on Bowen Island off the coast of her native British Columbia. While the music sounds inspired, you'll listen in vain for mimetic sea sounds and easy tranquility: Webber's music is complex, angular and sometimes downright spiky; her inspirations funneled through her own edgy sensibility and the creative processes of her playing partners here, pianist Matt Mitchell and percussionist John Hollenbeck. The results are episodic pieces that are never less than structurally sound and loaded with sudden turns, whether composed or improvised. Webber's tenor saxophone twists with compound emotion through the taut 1994, while her flute weaves through Simplify, Simplify with scintillating precision.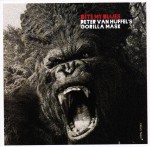 Saxophonist Peter Van Huffel has followed a similar path from Kingston, Ontario to New York and on to Berlin. On Bite My Blues (Clean Feed CF302CD cleanfeed-records.com), he leads his Berlin-based band Gorilla Mask in performances at Toronto venues Emmett Ray and Tranzac, recorded during a 2013 Canadian tour. While Van Huffel often works in chamber-like textures, Gorilla Mask is a visceral band driven by pounding, industrial polyrhythms and electronics provided by Roland Fidezius on electric bass and effects and Rudi Fischerlehner on drums. Van Huffel uses the dense undergrowth and his truncated, machine-gun themes to propel furious alto saxophone improvisations, spiralling across registers with blistering intensity, creating varied, complex lines. Within this assault, some fascinating changes of pace that reveal Van Huffel's specific roots: on the lyrical Broken Flower, his keening saxophone wail invokes Albert Ayler's ballad performances, while Fast and Furious shows roots in Ornette Coleman.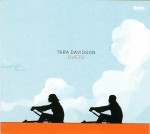 That saxophone emphasis continues with two new releases on Toronto's Addo Records. Alto and soprano saxophonist Tara Davidson's Duets (AJR026 addorecords.com) explores what may be the most challenging of improvising formats with six different collaborators. There are two pieces with each partner, one a Davidson composition, the other her collaborator's. Davidson combines forethought with an ability to work keenly in the moment. What's surprising is both the variety of approaches and the sustained creativity. Interests in unusual modes link cellist/bassist Andrew Downing's Kontrbas Semaisi to pianist David Braid's two-part Lele's Tune, while Davidson's duets with tenor saxophonists Mike Murley (her first saxophone teacher) and Trevor Hogg possess subtleties of harmony, timbre and line that suggest affinities with the fertile saxophone partnership of Lee Konitz and Warne Marsh. Turning from her usual alto, Davidson's most lyrical moments come on soprano saxophone, including the exchange of glassy, wispy sounds with guitarist David Occhipinti on his Silver Skates and the melodic effusion of For Glenda with pianist Laila Biali.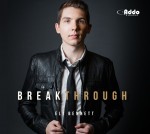 Eli Bennett is a 25-year-old Vancouver-raised tenor saxophonist who has been piling up awards for several years while attending Toronto's Humber College jazz program. He arrives with the endorsement of numerous senior saxophonists, including Chris Potter, Cory Weeds and the producer of his debut CD, Kirk MacDonald. The enthusiasm is understandable given the general level of Breakthrough (Addo Records AJR024). His key influence is apparently John Coltrane, evident in the beautiful metallic tone and gauzy highs of the reflective Forever as well as a run-through of Coltrane's Giant Steps. It's tempered by Bennett's enthusiasm for R&B-flavoured soul jazz, bringing a quotient of funky licks and sonic grit to originals like Let's Roll and the highlight of the CD, the majestic and earthy title track, where all of his virtues come together. He's ably accompanied by an excellent Toronto rhythm section of D'Arcy Myronuk on piano and Fender Rhodes, bassist Jon Maharaj and drummer Fabio Ragnelli.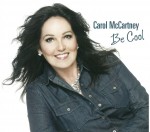 Carol McCartney has been a vocalist to seek out since her 2007 debut A Night in Tunisia, declaring with its title a devotion to jazz more demanding than many singers will risk, stretching from standards and ballads to the demands of bop. The breadth of her repertoire and the quality of her soaring alto voice are evident on her latest CD, Be Cool (Moxy 014, carolmccartney.com) where she stretches from the Joni Mitchell-composed title track to Duke Ellington's Tulip or Turnip and Wes Montgomery's West Coast Blues. She's joined by stellar musicians, including guitarist Lorne Lofsky, drummer Terry Clarke, bassist Kieran Overs and tenor saxophonist Chris Robinson, with pianist Brian Dickinson and Rick Wilkins providing arrangements. McCartney's scatting on Almost Twelve makes the bossa nova a standout.