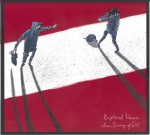 Several Toronto musicians have recently released projects that play creatively with genre expectations. Bassist Michael Herring and guitarist Don Scott formed Peripheral Vision in 2008 as a vehicle for their compositions and a contemporary fusion style that incorporates jazz elements with sometimes rock-derived rhythms and a full complement of guitar pedals. They're joined on Sheer Tyranny of Will (peripheralvisionmusic.com) by tenor saxophonist Trevor Hogg and drummer Nick Fraser. The interest in composition is real and the concentration on the music's total effect extends to the judicious use of studio resources: both Herring's "Wiretap" and the title tune develop complex moods through contrasting segments and Scott's overdubbed guitar parts. Peripheral Vision may be at its best, though, on simpler material: "Charleston Heston" has a tremendous buoyancy, with Scott and Hogg floating aloft on the rhythmic verve that Herring and Fraser can generate.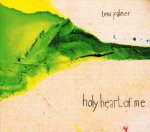 Since emerging in the group Chelsea Bridge two decades ago, Nova Scotia-born singer Tena Palmer has not just welcomed new challenges and repertoire but sought them out, whether it's an expedition into free improvisation, an evening of bossa nova or her own blends of jazz and Celtic music. Holy Heart of Me (TLP 002 tenapalmer.net) is a collection of original songs recorded in Iceland with a band called T.I.N.T., or There Is No Them. It would be difficult to corral it into any single genre, whether some subset of folk, rock, pop or jazz, but it's all imbued with an expressive intensity in which the sensuous and spiritual blur into one another. The frameworks, created largely by guitarist Hilmar Jensson and percussionist Matthias Hemstock, tend towards almost hypnotic, minimalist electronica, spare fields that set Palmer and her songs in stark relief. While Palmer and Jensson might easily carry it all, there are some wonderful guest appearances, among them New Brunswick cornetist Roland Bourgeois on "Golden Rod" and Icelander Omar Gudjonsson playing burbling sousaphone on the title track.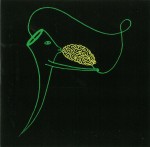 Named a "trumpeter of the future" by DownBeat magazine a few years ago, Lina Allemano has touched many of the usual bases, from playing with big bands like NOJO to a host of small bands. Her best vehicle has undoubtedly been her own quartet Four, releasing five CDs of increasingly distinguished and distinctive free-bop over the past decade. While that band continues – joyously so – Allemano is also taking other paths, exploring free improvisation in Europe and studying extended trumpet techniques like multiphonics and circular breathing. The fruits of those explorations are apparent in the first release by her new group Titanium Riot. On Kiss the Brain (Lumo Records LM 2014-6 linaallemano.com), Allemano is a central organizing intelligence set free in imaginative soundscapes created by the bleeps and whistles of Ryan Driver's analogue synthesizer, Rob Clutton's churning bass and Nick Fraser's randomizing percussion. She emerges as a trumpeter of the future more clearly than ever before, a probing, thoughtful improviser who can create form with a few well-placed blasts. The music is as surreal as the names of the pieces, the muddy antique organ tones of "Nose-Coloured Glasses" as oddly compelling as the piece's title.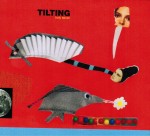 Meanwhile in Montreal, bassist Nicolas Caloia is responsible for one of the great institutions of current Canadian jazz, the Ratchet Orchestra, a sprawling ensemble of up to 30 musicians that for more than two decades has been defining its own identity while paying tribute to the exotic space music of Sun Ra. It's hard to imagine Caloia's vehicle reduced to an all-star quartet, but that's precisely the case with Tilting in which the bassist is joined by Jean Derome on baritone and alto saxophones and bass flute, pianist Guillaume Dostaler and drummer Isaiah Ceccarelli. When guests arrive – bass clarinetist Lori Freedman and alto saxophonist Yves Charuest – they too are members of Ratchet Orchestra. On Holy Seven (Barnyard Records BR0336 barnyardrecords.com), Tilting approaches jazz from an oblique angle, from its devotion to low frequency horns, insistent ascending patterns, moderate tempos and lumpy rhythms, all highlighted and exaggerated by Dostaler's piano which seems to present every chord as equal part speculation and dare. The music is filled with rare emotion, whether it's a haunted blues or a listing joy, testament to the band's strong sense of communication and purpose as well as Derome's singular power on baritone.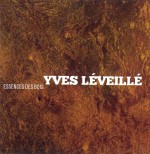 The Montreal mainstream is well represented by two very different pianist-composers' new releases on the Effendi label. On Essences Des Bois (Effendi Records FND131 effendirecords.com), Yves Léveillé puts composition and orchestration solidly in the foreground, crafting strong melodies and moods for a septet that features a quartet of different winds, most of them high pitched. With Roberto Murray on soprano and alto saxophones, François Richard on flute and alto flute, Marjorie Tremblay on oboe and English horn and Simon Aldrich on clarinet and bass clarinet, Léveillé develops ensembles that are both light and distinctive. His work often has the character of chamber music (Les Six come to mind), enhancing its cool jazz dimension with more current modal harmonies. Each of the players is an accomplished soloist, evident here in individual features. While it's often pleasant enough to drift toward the background, sudden inspired bursts keep a listener engaged.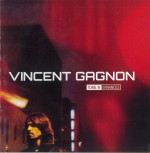 Working in a more conventional quintet format on Tome 3: Errances (Effendi Records FND132), Vincent Gagnon brings great energy, drive and spontaneity to his work, whether exploring extended ballads or dense up-tempos, often with a Middle Eastern tinge. He has a powerful rhythm section in bassist Guillaume Bouchard and drummer Michel Lambert and a fine saxophonist in the smooth-toned Alain Boies, but it's really tenor saxophonist Michel Côté who draws the most attention other than the pianist. Côté has a distinctive sound, a rough gauze-like quality that's especially effective on Gagnon ballads like "Ce qu'il reste de la nuit" and "Parfois l'aube." Gagnon uses repeated phrases in his solos, building tension and a cumulative energy that presses this music forward. It's particularly effective on "Baltique Karma. "