Vancouver's jazz scenes are well documented by some of the country's most active labels, with Cellar Live (cellarlive.com) devoted to what might be called "traditional modern" and Songlines (songlines.com) covering more recent stylistic evolutions. Among the recent releases are a few of Vancouver's outstanding guitarists and some dynamic crossovers of Canadian and American musicians.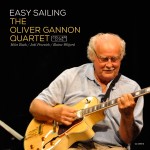 Oliver Gannon has been a mainstay of the Vancouver scene for over 40 years, but he has rarely recorded as sole leader, favouring partnerships like one with the late saxophonist Fraser MacPherson. Easy Sailing (Cellar Live CL 120913) celebrates the kind of joyous swing that Gannon can create. His style is forged in the jazz of the 50s and 60s and he retains some of the markers of Wes Montgomery's influence, like a fondness for playing in octaves and touches of the blues everywhere. The music moves along with a warm energy as Gannon plays through a program made up mostly of standards, still finding plenty of inspiration in tunes like Ellington's Prelude to a Kiss or Harold Arlen's Come Rain or Come Shine. He's ably accompanied by pianist Miles Black, bassist Jodi Proznick and drummer Blane Wikjord.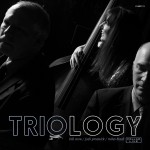 Vancouver's other mainstream guitarist of note is Bill Coon; in fact, the two have worked together as Two Much Guitar. One might expect Triology (Cellar Live CL 062113) to emphasize the resemblance, with the presence of Miles Black and Jodi Proznick, but the feel of the music is very different. Coon's sound is more distinctly electric than Gannon's, with a shimmering, glassy quality whether he's creating a lyrical reverie on Proznick's L'Espace or running rapid scalar figures on Black's aptly named Morocco. What really distinguishes this from the Gannon quartet is its rhythmic momentum. While Gannon's music has the slightly fractured quality of hard bop, Triology resembles the smooth, headlong swing of the early Oscar Peterson trios with guitar and foregrounded bass. The resemblance is exaggerated by the opening track, Ray Time, a Black original dedicated to Ray Brown, Peterson's longtime bassist, but the sense of Peterson-inspired excess figures frequently here, as in the pile-up of the concluding I Got Rhythm.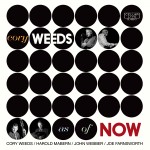 Saxophonist Cory Weeds, founder of Cellar Live, has long paired the label with his recently closed Cellar Jazz Club, often matching local and international soloists and rhythm sections. As of Now (Cellar Live CL 100313) presents Weeds in the company of a superb New York-based trio made up of pianist Harold Mabern, bassist John Webber and drummer Joe Farnsworth, one of the last groups to appear at the Cellar before its closure in February. The three are masters of the kind of crisp interplay that's at once precise, relaxed, authoritative and aggressive, and they clearly inspire Weeds, whose work is rooted in that of stylists like Hank Mobley and Stanley Turrentine. The 77-year-old Mabern is as vital as ever, combining Memphis blues roots, subtle chord voicings and sudden, invigorating, percussive splashes. As well as playing great piano, Mabern also contributes the best original compositions, including Edward Lee, a composition he recorded in duet with Toronto bassist Kieran Overs in 1992 on another cross- border excursion Philadelphia Bound (released on the Sackville label and well worth seeking out).
Vancouver has long been a site for some of the most creative cross-pollination in jazz, reaching back to the classic 1959 recording Kenneth Patchen Reads with Jazz in Canada, the American poet accompanied by the quartet of pianist Al Neil, the firebrand of Canadian jazz surrealism. Tony Reif's Songlines label has been active since 1992, documenting the frontiers of jazz both internationally and locally, often documenting meetings between Vancouver-based musicians and international collaborators. It's a frequent Vancouver practice: Ken Pickering, Artistic Director of the Vancouver International Jazz Festival, has used the approach to develop the most creative large-scale festival in the country. At Songlines, for example, clarinetist François Houle has created a substantial body of work, much of which consists of on-going partnerships with European and American musicians.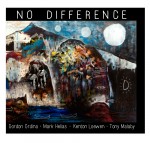 Another musician pursuing the same opportunity with the label is guitarist Gordon Grdina, whose recordings have benefitted from the participation of major American figures like bassist Gary Peacock. Grdina's work is exploratory, experimental, seemingly driven outward and inward, forward and back simultaneously, whether he's exploring free improvisation or traditional Arabic music. It's apparent in his integration of the Arabic lute, the oud and bowed guitar in his performances. No Difference (Songlines SCL 1603-2) presents recordings from New York and New Jersey, with Grdina's regular drummer Kenton Loewen and two outstanding New Yorkers. Tenor saxophonist Tony Malaby is a galvanizing presence, but Grdina forms an especially strong bond with Mark Helias, whose bass lines work hand-in-glove with Grdina's improvisations. The bouncing free-bop of Visceral Voices is particularly memorable.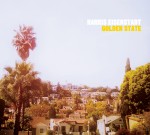 Another example of Songlines' creative openness is composer/percussionist Harris Eisenstadt's Golden State (Songlines SCL 1602-2). The Toronto-born Eisenstadt spent a 2012 residency at CalArts in Valencia where he created the ensemble Golden State with his wife bassoonist Sara Schoenbeck, flutist Nicole Mitchell and bassist Mark Dresser. The music is every bit as surprising as you might expect from that unusual instrumentation. Eisenstadt has studied African music extensively, as well as working with European and American idioms, and the choice of voices facilitates everything from the aggressive rhythmic introduction of What Is a Straw Horse, Anyway? to the almost medieval sound of It Is Never Safe to Be and the Schoenberg-like chamber textures of Flabbergasted by the Unconventional, in which Dresser's cello-register bowed bass complements the winds. Don't let the instruments fool you: Mitchell is among the most creatively aggressive of jazz flutists and Schoenbeck's rapid-fire improvisations bring saxophone fluency to the bassoon.