Since relocating from Toronto to San Francisco to study composition at Mills College, Darren Johnston has emerged as a trumpeter of depth and vision, qualities evident in return visits playing with pianist David Braid at various local venues. Named by DownBeat as one of "25 Trumpeters for the Future" (along with Toronto's Lina Allemano and Vancouver's Brad Turner), Johnston has recently focused on large-scale composition: his choral work Letters to Home, its libretto written using phrases from letters by Bay-area immigrants, was recently debuted by the Trans-Global People's Chorus. The activity may have kept Johnston from recording his own small groups lately, but he's a distinguished presence on numerous recordings, ranging from largely composed to entirely improvised music.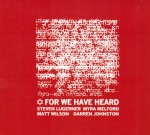 Multi-reed player/composer Steven Lugerner has created something very unusual in For We Have Heard (Primary Records PR013 primaryrecords.org), a series of works largely based on the text of the Book of Joshua from the Torah in which Lugerner uses gematria, a system to convert words into numbers which in turn are re-encoded into musical notation. Lugerner employs Johnston, pianist Myra Melford and drummer Matt Wilson to create work that is beyond genre. Lyrical, determined, profound, often sombre, its themes are expanded, prodded and even undermined by the spontaneous wit of improvisation. Witness Johnston's solo on Us and Our Fathers, its sound mutating from clarion declaration to puckish aside.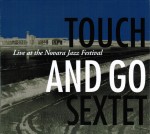 Vijay Anderson leads the Touch and Go Sextet on Live at the Novara Jazz Festival (Nine Winds NWCD0314 ninewinds.com). As a composer, Anderson sometimes creates densely contrapuntal rhythmic and melodic figures that as a drummer he drives forward with bassist Lisa Mezzacappa, often fomenting fast and furious collective improvisations from the four winds, Johnston and three reed players. There's often a raw, Mingus-like energy here, but there are also moments of limpid beauty, like the delicate trumpet and woody clarinet textures developed by Johnston and Ben Goldberg on Delusions. Johnston's splintering lines and shifting timbres contribute much to the moody Swift Horse.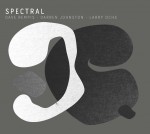 If these CDs emphasize Johnston's interpretive skills, Spectral (Aerophonic AR 006 aerophonicrecords.com) reveals his talent for wholly spontaneous, interactive music in a co-operative trio with two veteran improvisers: Chicago alto saxophonist Dave Rempis and Bay-area tenor saxophonist Larry Ochs. Free improvisation is always a challenging art, whether it's combative, contrarian or empathetic. This trio emphasizes the latter, using the meeting for spontaneous composition, creating collective counterpoint, exchanging cries, mirroring one another's lines and pairing up to create patterned accompaniment to a solo voice, suggesting that the riffing horns of the 1930s Basie band might be distant ancestors. Wrinkle Wrankle covers a host of musical languages, incorporating touches of blues, chaos and perhaps even vaudeville, and Johnston brings a plaintive, quavering, village brass band quality to Cheek and Bones.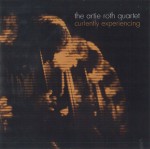 Bassist Artie Roth is a fixture of Toronto jazz, whether providing a springy beat that keeps a band moving or soloing with the confidence and fluency of a horn. His abilities as composer and bandleader are also strongly apparent on Currently Experiencing (artieroth.com) by his current quartet. The group speaks a distinctly contemporary idiom with a texture of its own. Rhythms can be driving or floating and sometimes even both, as in the opening Blues for All That Is Left Unspoken. It's a special quality that arises from Roth's writing and the band's makeup: Geoff Young's guitar tones may hang in space while saxophonist Mike Filice (an emerging talent to listen for) and drummer Anthony Michelli churn it up and Roth creates lines that strategically mediate the contrast.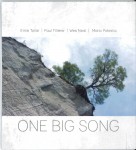 The Toronto quartet One Big Song (EP 108.01 onebigsong.com) has been together since 2009 and builds on a longer collaboration between reed player Ernie Tollar and percussionist Paul Fitterer. Along with guitarist Mario Potestio and bassist Wes Neal, they create a musical web that extends out into world music, with the myriad instruments of Tollar and Fitterer picking up hues of Latin America, Africa and Asia. Brief collective improvisations mingle with longer forays, like Tollar's raga-suffused Dream Alap or his witty Polka-Reggae.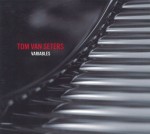 The trio of piano, string bass and drums is one of the classic formats of jazz, a mini-orchestra that can create dense rhythms and harmonies with great range and timbral variety. These recent CDs demonstrate some of the range achieved by the form. Tom Van Seters developed in the Montreal milieu, spent several years in Toronto and is currently residing in Edmonton. On Variables (VSM003, tomvanseters.ca), his third CD as a leader, Van Seters stresses controlled complexity, his compositions assembled out of detailed interlocking parts that provide effective inspiration to creative dialogues with his partners, bassist Jim Vivian and drummer Anthony Michelli. Van Seters' finest moment, though, may come on an unaccompanied elegy, The Creeping Crab.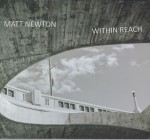 Matt Newton's Within Reach (FTM906 mattnewton.ca) practices a cool minimalism with roots that reach back through the resonant Nordic school of ECM to the understatement and evasive harmonies of Bill Evans. Less is more, and ideas and moods flower through inference and implication. Often there's a dream-like ambience here, with Newton floating over the turbulence of Dan Fortin's bass lines and Ethan Ardelli's drums on Stepping into the Light and Fortin's Ends.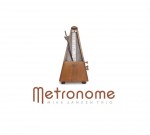 The Mike Janzen Trio is at its best on Metronome (MJ005 mikejanzentrio.com) when the emphasis is on rhythm and interplay, taking its cues from African High Life and Township patterns, funk or Caribbean inspirations, with splashes of keyboard colour from the leader and plenty of idiomatic input from bassist George Koller and, especially, drummer Larnell Lewis. At times, though, when a string quartet appears or Janzen overdubs other keyboards, it veers toward the mechanical cheerfulness of rush-hour radio programming.
Concert note:The Mike Janzen Trio performs at the Paintbox Bistro in Toronto on June 6 and the New Life Reformed Church in Guelph on June 7, with appearances later this summer at the TD Toronto Jazz Festival, the Wreckhouse International Jazz Festival and the Port Hope All-Canadian Jazz Festival.