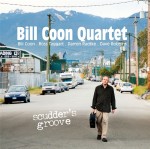 Vancouver-based guitarist/composer Bill Coon has spent quite a bit of time working with singers like Denzal Sinclaire and Kate Hammett-Vaughan. They clearly hear Coon's rare ability to provide optimum framing for a melody. His lyrical gift is much in evidence on Scudder's Groove (Pagetown 006, billcoon.com), a magically tuneful set in which standards and Coon compositions alike seem to bubble up through the warm, glassy sound of his guitar. His trio rendering of My Funny Valentine is a model of jazz ballad playing. Coon gets solid support from bassist Darren Radtke and drummer Dave Robbins, while the late Ross Taggart on tenor saxophone is a perfect partner. Taggart swings magnificently on the opening version of Lady Be Good and Coon's Thelonious Monk-inspired But I'm Glad You Did, while his playing on Ballad for Someone and the title track resonates with the same depth of feeling that Coon brings to them.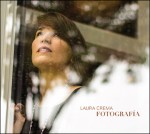 Coon's special contribution to Canadian jazz singing is immediately apparent on Laura Crema's Fotografia (lauracrema.com), as the Vancouver singer opens her fourth CD with just Coon's guitar momentarily embracing her voice. That initial lack of adornment is emblematic of Crema's work: she favours substance over decoration, eschewing both affectation and surface perfection in favour of direct, emotional renderings of her disparate and imaginative material, including Ellington's Azure, a duet with Coon; John Lennon's Beautiful Boy, a vocal duet with bassist Adam Thomas; a compelling Wild Is the Wind with pianist Sharon Minemoto; three songs by Antonio Carlos Jobim; and two originals by Crema and Minemoto. Somehow Crema ties them together, along with a concluding version of Kurt Weill and Maxwell Anderson's Lost in the Stars that leaves the best possible impression, its dreamlike ambience shot through with emotional grit.
Composer/trombonist Jeff Presslaff left his native New York City for Manitoba in 1997, but he's found an intriguing way to merge the two locales in The Complete Rebirth of the Cool (Cellar Live CL071113 cellarlive.com). In 1949 Miles Davis was at the centre of a group developing fresh concepts in jazz orchestration, among them Gil Evans, Gerry Mulligan and John Lewis. The result was Davis' Nonet, a group that included French horn and tuba, as well as likelier jazz instruments. Collected on an LP in 1957, the group's 78s were dubbed The Birth of the Cool. Presslaff has assembled a group in Manitoba with identical instrumentation and commissioned compositions inspired by the original Nonet's works. It's generally true to the subtle textures and harmonies of the originals, though at times it turns ponderous. Trumpeter Dean McNeill provides the livelier What Fourth, while Jon Stevens' brooding November Night explores more contemporary sonics.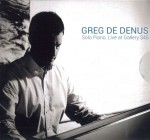 That early Miles Davis project was also a meeting ground for some of the key figures in the third stream movement that would seek to fuse elements of jazz and classical music, including Evans, Lewis and Gunther Schuller, the Nonet's French horn player. "Third stream" may only be cited as an historical category these days, but it's a pervasive methodology for many musicians. Greg de Denus is a young Toronto pianist whose background includes studies with such distinguished musicians as Don Thompson, Fred Hersch and Dave Douglas. The quality of the instruction is more apparent than specific influences in Solo Piano, Live at Gallery 345 (Pet Mantis Records PMR009 petmantisrecords.com), which has de Denus working through a program in which composition and improvisation are often indistinguishable. There's a rhapsodic sweep to much of this music, de Denus' pyrotechnics often tending toward chromatic fantasia on pieces like Pocket Jacks. It even touches Steve Swallow's Falling Grace and Thelonious Monk's In Walked Bud, which has as much Rachmaninov as Bud Powell. De Denus is true to the tradition of French Impressionism in jazz, summoning up the spirit of Duke Ellington in Alter Ego. When de Denus slows down, he produces the elusive Folksing, a study in sonority that's as beautiful as it is original.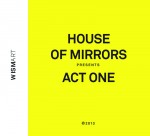 The influence of classical models is also apparent in much of the work of clarinetist/saxophonist Peter Van Huffel, the Kingston, Ontario native whose recent residences include New York and Berlin (Van Huffel also has a duo with Greg de Denus). The group House of Mirrors continues Van Huffel's partnership with singer Sophie Tassignon, with pianist Julie Sassoon and bassist Miles Perkin (originally from Winnipeg) completing the group on Act One (Wismart W 105 wismart.de). The piece is a long suite with both composed and improvised materials, summoning up everything from medieval song to jazz, School of Vienna abstraction and European free improvisation. It's held together by sheer virtuosity and the focal point of Tassignon's mercurial voice.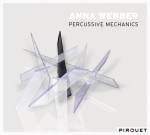 Saxophonist/clarinetist Anna Webber is another Canadian expatriate with similar musical breadth and co-ordinates: originally from British Columbia, she has resided successively in Berlin and Brooklyn. She has an absolute gem as a memento of her Berlin stay, Percussive Mechanics (Pirouet PIT 3069, pirouet.com). Webber leads aseptet ofmostly German percussionists in a suite of her compositions that seems to simultaneously connect to African music, New York minimalism and the late serialism of Boulez' Le marteau sans maître. There's real power here, with a sense of mystery and essential coherence arising from the evolving rhythmic language and its ability to absorb certain kinds of almost-random fractures. Webber the tenor soloist comes to the fore on the title track, rising over the underlying patterns with expansive detailed runs delivered with machine-gun precision.