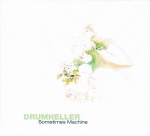 Drumheller is a Toronto-based quintet, but it turns out visionary, genre-bending music with wit and skill worthy of Amsterdam origins. That openness to play and variety is evident throughout Sometimes Machine (Barnyard Records BR0333 barnyardrecords.com), including guitarist Eric Chenaux's opening "Alabama UK," suspended between Latin and New Orleans rhythms; the Ellingtonian richness achieved in drummer Nick Fraser's "Sketch #8"; and alto saxophonist Brodie West's "Untitlement," which begins with a melody that might have fallen out of the history of minstrelsy. The musicians bring a creative joy and spontaneity to each other's tunes, constantly finding new dimensions in the dialogue. Chenaux's weirdly arrhythmic solo on bassist Rob Clutton's "Parc Lineaire" suggests folklore from another world, while trombonist Doug Tielli combines a bending, quavering line with circular breathing on Fraser's otherwise sprightly "Sketch #16" in a similarly original way.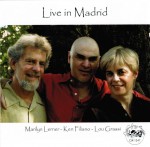 Montreal-born, Toronto-resident pianist Marilyn Lerner has a long-established reputation in jazz, improvised music and klezmer, and a growing international profile that includes a co-operative trio with New York-based bassist Ken Filiano and drummer Lou Grassi. Their latest release is Live in Madrid (Cadence Jazz Records CJR 1247 cadencejazzrecords.com). It's entirely improvised, with the drive of great free jazz, as alive with light and shadow as Lerner's jacket photo of Madrid, with its mysterious depths, narrow, curving streets and bristling antennae. The concert brims with passion and energy: the dense counterpoint of "Intentions Woven"; the rich shifting textures of the 34-minute "Elegia por A.J.C.;" from its opening chords strummed on the piano strings to the final unaccompanied keyboard tremolos; and the spare luminous tones that open "Ode to Orujo." Each musician is wholly engaged in this complex, ongoing dialogue, whether it's Filiano's pulsing bass lines and upper register arco explorations or Grassi's thunderous polyrhythms and sometimes playful sound effects.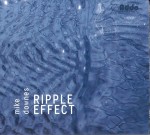 While Lerner and company work happily without predetermined materials, it's composition that distinguishes another piano trio led by bassist/composer Mike Downes. On Ripple Effect (Addo Records AJR017 addorecords.com), Downes presents subtle, compelling pieces that develop concentrated, evocative moods through slightly evasive melodies and moody harmonies, and his partners here, pianist Robi Botos and drummer Ethan Ardelli, seem inspired to bring every nuance to life. The sole standard included, "I Hear a Rhapsody," gains a contrasting ostinato that seems to enhance the performance's free-flowing swing, while Downes' emotionally direct, profoundly lyrical bass work comes to the fore on "So Maki Sum Se Rodila," a traditional Macedonian song, and on "Campfire Waltz," an unaccompanied solo. Guitarist Ted Quinlan's guest appearance on the title track is a highlight, while the trio achieves a welling luminosity on "Two Sides of a Coin."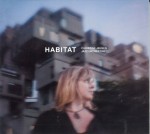 Composer and saxophonist Christine Jensen presents her works in a far larger forum: her Jazz Orchestra sometimes stretches to over 20 players on Habitat (Justin Time JTR-8583-2 justin-time.com), taking in many of Montreal's finest musicians. These are ambitious works, in theme and duration as well as scale: "Tumbledown," inspired by the 2010 Port-au-Prince earthquake, takes its reflective tone from happier early visits, while the extended "Nishiyuu" commemorates the 1500-kilometre trek of six Cree youths to protest living conditions for First Nations people. Whether it's the movement of history, the earth, wind, traffic or a Peruvian rhythm that inspires her, there's grandeur and nobility in Jensen's writing, enhanced here by the lustre of up to a dozen brass and outstanding soloists in trumpeter Ingrid Jensen, trombonist Jean-Nicolas Trottier and saxophonists Joel Miller, Chet Doxas and Samuel Blais.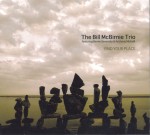 The flute and the Hammond B-3 organ entered jazz around the same time, back in the 1950s, but they entered from different directions — the flute from West coast cool and Latin music, the organ from soul and funk. The instruments are heard together throughout flute player Bill McBirnie's Find Your Place (Extreme Flute EF06 extremeflute.com), with Bernie Senensky at the Hammond keyboard and drummer Anthony Michelli completing the trio. While most jazz flute players have been doubling saxophonists, McBirnie is a rarity, a musician whose dedication to the flute has shaped his musical voice. It's apparent throughout the CD, with McBirnie demonstrating the fluent lines, subtle rhythmic inflections and timbral shifts that you're more apt to hear on a saxophone. The repertoire mixes hard bop, bossa nova, Latin rhythms and gospel, even going as far afield as the early jazz classic "Gee Baby, Ain't I Good to You" and the Beatles' "Oh! Darling." It's all delivered with infectious swing and a cheerful effervescence.