In the spirit that jazz is increasingly an international language, this month's collection of CDs emphasizes that dialogue, from American guests turning up on Canadian musicians' CDs to Canadian expatriates who are members of a global community.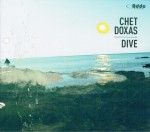 Montreal tenor saxophonist Chet Doxas has just released Dive (Addo AJR 015 addorecords.com), a well-conceived successor to his JUNO-nominated 2010 release Big Sky. Doxas has put together a New York-based rhythm section, though it includes Canadian expatriates, Toronto-born guitarist Matthew Stevens and Montreal-born bassist Zack Lober, as well as drummer Eric Doob. The music is in a contemporary idiom (Doxas also co-leads Riverside, a band that includes Dave Douglas and Steve Swallow), and Doxas delights in cleverly constructed pieces that he and the band negotiate with ease, creating playful engaging music. Doxas' light tenor sound is made for mobility and everything here contributes to quick, spontaneous reactions. Stevens' processed guitar sound contributes much to the overall feel: it's at once glassy and opaque, shimmering and muted, and the abstracted clarity of his work comes to the fore on the elusive Mysteries.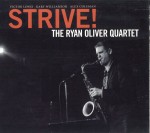 A native of Williams Lake, BC, now based in Toronto, tenor saxophonist Ryan Oliver studied in the celebrated Jazz Program at Rutgers University in New Jersey where he got to know veteran New York drummer Victor Lewis, the two exploring rhythmic concepts in weekly duet sessions. Lewis appears on Oliver's Strive! (ryanoliver.ca) and brings Oliver's John Coltrane influence into sharp focus, from the turbulent dialogue of the opening title track, so evocative of Coltrane's duets with Elvin Jones, to the elegiac Thousand Miles, Oliver's impassioned high notes framed by Lewis' ceremonial cymbals. There are still elements of Coltrane's harmonic conception on the funk of Eddie and Crescent City Stomp but the back beats open the door to Oliver's soul-jazz side and also provide openings for the rest of the band — pianist Gary Williamson and bassist Alex Coleman — to shine. While Oliver may lack originality at this point, he makes up for it in conviction and skill.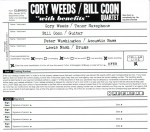 There's more imported propulsion on the Cory Weeds/Bill Coon Quartet's With Benefits (Cellar Live CL 091812 cellarlive.com), a terrific session in which Vancouverite tenor saxophonist Weeds and guitarist Coons enjoy the estimable support of the New York rhythm team of bassist Peter Washington and drummer Lewis Nash. They are all masters of a modern jazz mainstream defined in the 1950s, but they speak it as a personal idiom, whether it's Weeds' hard-edged lyricism or Coon's lightly sparkling lines. Coon's compositions make up half of the program, distinctive tunes that range from the superb balladry of Sunday Morning to the hard bop of Cory's Story. The group dialogue is never better, though, than on the standard East of the Sun, a feature for Weeds' warm balladry.
Like Weeds and Coon, bassist Clyde Reed is an essential part of the Vancouver scene, a stalwart presence in free jazz and improvising groups like the NOW Orchestra and Ion Zoo. One of his longest running affiliations is with the Oregon-based tenor saxophonist Rich Halley whose elemental music is one with the Pacific Northwest: his Crossing the Passes (Pine Eagle 005 richhalley.com) consists of compositions inspired by a hike across Oregon's Wallowa Mountains, an outcropping of the Rockies. Halley's compositions can be as jagged as a series of peaks, as varied as the terrain and there's clear empathy with trombonist Michael Vlatkovich, who supplies the same emotion and force that characterize Halley's own lines. Reed is a bulwark of empathy and form, whether providing rapid propulsion with drummer Carson Halley on Duology or coming to the fore with warm pizzicato and arco solos.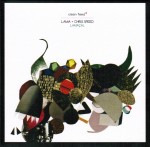 Drummer Greg Smith went to Europe with Toronto's Shuffle Demons in the mid-90s and decided to stay there, taking up residence in Holland. Among his current projects is a Rotterdam-based band called Lama with Portuguese trumpeter Susana Santos Silva and bassist Gonçalo Almeida. The group expands to Lama + Chris Speed with the addition of the New York saxophonist and clarinettist for Lamaçal (Clean Feed CF 275 cleanfeed-records.com), a live performance from the Portalegre Jazz Festival. This is lively creative music that delights in detailed close interaction amid a mix of unusual sonic textures: suggestions of village brass bands, Middle-Eastern scales, electronic loops and whale sounds abound. It even combines old-fashioned New Orleans polyphony with atonality. Smith's boppish composition Cachalote is highlighted by a duet between the drummer and the mercurial Speed.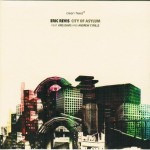 Pianist Kris Davis has followed a path from Calgary to Toronto and on to Brooklyn where she has established herself as one of the most creative improvisers of her generation. She appears on bassist Eric Revis' City of Asylum (Clean Feed CF 277 cleanfeed-records.com) in a piano trio completed by the veteran drummer Andrew Cyrille. The studio session marked the first meeting of the three musicians, but there's no sense that they're feeling one another out. There's aggressive creative interplay in the freely improvised pieces, with a special attention to momentum, the three sometimes developing tremendous swing while pursuing independent rhythms. A playful approach to Thelonious Monk's Gallop's Gallop and a reverent one to Keith Jarrett's Prayer reveal something of the trio's range and affinities.