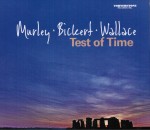 Few cds will garner the immediate interest of Test of Time (Cornerstone Records CRST CD 140, cornerstonerecordsinc.com), previously unreleased material recorded in 1999 by the trio of saxophonist Mike Murley, guitarist Ed Bickert and bassist Steve Wallace. The trio's only previous CD won the 2002 Juno Award for best mainstream jazz album, shortly after Bickert's 2001 decision to retire from playing. Bickert may be Canada's most distinguished jazz guitarist (his tenure with Paul Desmond might be enough to establish that) but all his gifts are in evidence here, the gentle propulsion of his chording, the perfect voicings when he's comping and the brilliant linear flow of his improvised lines. There's likely no better forum to showcase his gifts than this trio without drums, his every nuance clearly audible and Murley and Wallace ideal associates to bring out his best as both soloist and accompanist. East of the Sun stands out.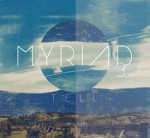 Myriad 3 is a group of young Toronto musicians in the traditional jazz piano trio format, with Chris Donnelly on piano, Dan Fortin on bass and Ernesto Cervini on drums. Tell (ALMA ACD13112, almarecords.com), however, doesn't strongly suggest any traditional trio approaches. Instead the group's affinities are with more recent paradigms, like Sweden's EST or the American trio Bad Plus. Myriad 3's style is distinctly spare and strongly rhythmic, with elements of classical and pop music frequently appearing. The opening Myriad may suggest Satie in its modal grace, while Drifters emphasizes forceful, broken rhythms and dramatically unexpected piano chords. There's a sense here of an equality of parts, each member playing in a sparse, assertively gestural style. When older jazz elements appear, they're equally lean and specific, whether it's Duke Ellington's almost monotone C Jam Blues or the bluesy Horace Silver-style bop of Donnell's Mr. Awkward.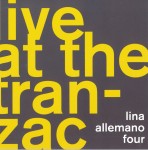 The Lina Allemano Four has achieved remarkably consistent form, maintaining the same personnel for their fourth consecutive CD (beginning with Pinkeye in 2006). Trumpeter Allemano is joined by Brodie West on alto saxophone, Andrew Downing on bass and Nick Fraser on drums on Live at the Tranzac (Lumo Records, linaallemano.com), the Toronto bar providing a comfortable setting for these close-knit, highly conversational dialogues on the leader's compositions. The style is free jazz, the band reminiscent of Ornette Coleman's original quartet, but the music couldn't be more disciplined, the band working hand-in-glove to realize the most from each of Allemano's tunes.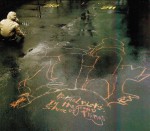 Tenor saxophonist Michael Blake has long been established in New York, where he's best known for his decade-long membership in John Lurie's high-profile Lounge Lizards. He still maintains strong ties to Vancouver, however, and he has just released In the Grand Scheme of Things (Songlines SGL159-2, songlines.com) featuringa quartet with Vancouver musicians. It's a heady musical blend that delights in contrasting sounds, from Blake's own, often straight-ahead tenor in lyrical ballad or forceful up-tempo mode to passages of eerie, electronically altered trumpet from JP Carter, techno and ambient electronic sound from Chris Gestrin on Fender Rhodes electric piano and a Moog Micromoog synthesizer and percussion that ranges from traditional trap drumming to the metallic grit of scraped cymbals from Dylan van der Schyff. It's evocative work, but it's Blake's warm, keening tenor on the soulful Treat Her Right that leaves the strongest impression.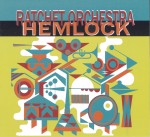 The American composer and bandleader Sun Ra died in 1993, but his influence persists in new recordings from Montreal and Toronto. Bassist Nick Caloia has been building the Ratchet Orchestra since the early 90s. At times it's been as small as a quartet, but the current personnel numbers around 30. While the band has performed and recorded Sun Ra compositions in the past, here the influence is apparent in Caloia's own writing. It's a mad explosion of sound that layers Caloia's ceremonial melodies over processional rhythms and a thick undergrowth of improvising percussion. As heard on Hemlock (Drip Audio DA00820, dripaudio.com), the band has also assembled the strongest core of soloists you're ever likely to hear in a Canadian free-jazz band, including the reeds of Jean Derome, Lori Freedman, Christopher Cauley and Damian Nisensen, trombonists Tom Walsh and Scott Thomson and guitarist Sam Shalabi. The vitality and high spirits are palpable and they sometimes explode, as in the eruption of Beat poet Brion Gysin's permutational Kick that Habit Man.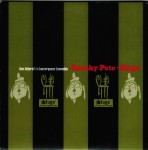 Toronto guitarist Ken Aldcroft's Convergence Ensemble has released a 2-CD set of the leader's compositions called Sneaky Pete/Slugs' (Trio Records try 015, kenaldcroft.com). Disc one is a collection of pieces that emphasizes sub-groups and solo improvisations; Disc two, by the full sextet, presents Slugs': Suite for Sun Ra, named for the New York club where Sun Ra once played regularly. It's animated at once by Aldcroft's melodies and swaying rhythms, but it's elevated by the focused improvisations of the ensemble, from Aldcroft's own divergent approaches (sometimes a lyrical minimalism, at other times tumbling, rapid flurries of notes) to the extended techniques of trumpeter Nicole Rampersaud, playing multiple tones at once, and trombonist Scott Thomson (yes, he manages to appear in both these bands) who explores seemingly contradictory low-pitched whistles. The final piece, combining themes from both Sneaky Pete and Slugs', goes through numerous textures, highlighted by the intensity of saxophonist Evan Shaw.