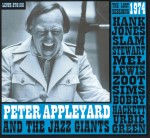 Vibraphonist Peter Appleyard played a 1974 Carnegie Hall date with Benny Goodman and thought the line-up, a one-time group, was extraordinary. Scheduled to play at Ontario Place the next night, he somehow managed to bring most of the band with him. A late-night recording session resulted in The Lost Sessions 1974 (Linus 270135). It's the incarnation of swing, some of the very best musicians playing a shared repertoire of standards with sublime warmth and grace. An opening Ellington Medley — with solos in turn by Appleyard, tenor saxophonist Zoot Sims, cornetist Bobby Hackett, pianist Hank Jones and trombonist Urbie Green — sets a very high standard, each musician clearly delighted by the challenge of matching the others. As good as the solos are (Hackett's legato phrasing is stunning), it's the collective spirit, fed constantly by drummer Mel Lewis and bassist Slam Stewart, that's most memorable.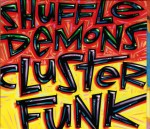 The Shuffle Demons long ago demonstrated that modern jazz could be both fun and popular, chanting songs about Toronto's Spadina bus and unruly cockroaches over R&B rhythms and manic post-bop saxophone solos, then making witty videos about them. The band is back with ClusterFunk (Linus 270152), channelling Charles Mingus and Frank Zappa on their first CD of new material in 17 years. The instrumentals here are consistently good, like alto saxophonist Richard Underhill's Earth Song and drummer Stich Wynston's Fukushima. The songs are more uneven — ranging from clever post-modern laments about big box stores and sifting through trash for refunds to All about the Hang, which, perhaps intentionally, goes on too long. The riffing power of the saxophones — Richard Underhill, Kelly Jefferson and Perry White — and the high funk quotient of Wynston and bassist George Koller generally keep things lively.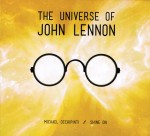 Guitarist Michael Occhipinti has a knack for expanding the repertoire available to jazz, having previously explored the work of folksinger Bruce Cockburn and the songs of his own Sicilian heritage. With the group Shine On (regulars from his own bands and a collection of Toronto singers) he takes on The Universe of John Lennon (True North TND566), exploring songs as immediate as Don't Let Me Down and as elusive as Across the Universe. There's a slightly dream-like, inevitably nostalgic aura here, but a few vocals manage to convey Lennon's darker facets, like Elizabeth Shepherd on Working Class Hero and Denzal Sinclaire on Girl. Occhipinti's arrangements create effective counter-melodies and fresh rhythms and there are fine solos by trumpeter Kevin Turcotte as well as the leader.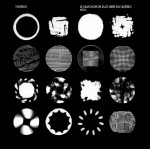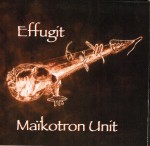 Le Quatuor de Jazz Libre du Québec, formed in 1967, was a signal event in Canadian jazz history, its members connecting the incendiary free jazz style then associated with American Black Nationalism to an incipient Québecois nationalism. 1973 (Tenzier TNZR051 www.tnzr.com) is a previously unissued studio session from well into the band's career, now available as a limited issue LP. The music largely eschews composed heads for collective improvisation, consistently demonstrating the kind of committed intuitive work achieved through the long and close interaction of the quartet: saxophonist and flutist Jean Préfontaine; trumpeter Yves Charbonneau; drummer Jean-Guy Poirier; and bassist Yves Bouliane. Each of the four tracks has a distinct mood and texture, ranging through urgent, tumultuous musical riot (Sans Titre) to dirge (Une minute de silence) to exotic soundscape (Studio 13, le 13 mai 1973) to detailed and earnest conversation.Maïkotron Unit is an equally distinctive Québecois band, but with a 30-year history. The trio is distinguished by two qualities: they're consummate musicians — the rhythm section of bassist/ cellist Pierre Côté and drummer Michel Lambert can swing with an ease matched by few, while reed player Michel Côté is both a master of traditional jazz forms and a clarinettist with great facility. They're also wildly inventive: "maïkotron" refers to a family of bizarre home made instruments on which the two Michels double, compounds of brass and reed parts that are devised for both extraordinarily wide ranges and microtones — sounding like quarter-tone bassoons, euphoniums and tubas. On Effugit (Rant 1243 www.rantrecords.com), there are 16 tracks in 56 minutes and you never know what you're going to get — the kinetic swing of Liberum, the classical grace of Sawah, the floating tenor saxophone of Effugit or the mad maïkotron adventure of Sous la Canopée — except that it will be different, usually brief and as well-played as it is imaginative.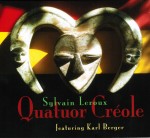 Sylvain Leroux — a former Montrealer now based in New York — has studied African music extensively and supplements his standard flute and alto saxophone with an African lute and flutes. On Quatuor Créole (Engine e046), he explores a host of exotic rhythms from Africa and the Caribbean as well as chanting and playing flute simultaneously on pieces like Notis. The emphasis is on dense rhythmic grooves here, with Leroux more likely to play lute than flute. The veteran vibraphonist/pianist Karl Berger, Leroux's former teacher, also solos at length, clearly celebrating the percolating rhythms created by Haitian percussionist Sergo Décius and bassist Matt Pavolka. There's plenty of world music tonal color here and the grooves are complex and liberating. Leroux also touches on an earlier influence, playing alto saxophone with a raw lyricism on Monk in Paradise.