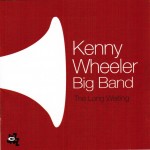 The shortlist of Canadian-born musicians who've influenced the shape of jazz might well be headed by Kenny Wheeler, who at 82 continues to craft significant new work. The Long Waiting (CamJazz CAMJ 7848-2), recorded in 2011, is a spectacular big band outing. Wide interval leaps, airy highs and a piquant emotional subtlety still distinguish Wheeler's flugelhorn lines, while his compositions somehow swing as his Hindemith-like brass voicings bring special depth and lustre. It's an unusual combination of the mobile and the regal, and Diana Torto's wordless vocal leads (the band even has a singer!) add another distinct dimension. The CD is a shared achievement, with Wheeler supported by a host of long-standing associates, among them pianist John Taylor, guitarist John Parricelli and saxophonists Ray Warleigh and Stan Sulzmann.

Mundo: The World of Jane Bunnett (EMI 5-09993-01621-2-9) is a 2-CD retrospective of her career, compiling tracks from CDs dating back to 1989. Whether Bunnett is playing flute or soprano saxophone, in a duo with a master pianist like Don Pullen or Paul Bley or with a large group of Cuban percussionists and vocalists, she's an exciting musician, committed to reaching her limits and finding something new. Her Cuban adventures are highlighted here, but there are plenty of other moods and rhythms, including balladic depths (You Don't Know What Love Is), playful flute chatter (Serenade to a Cuckoo), and soulful funk (New Orleans under Water). The interest never flags in the two and a half hour program, further tribute to Bunnett's taste in sidemen and her sense of variety.
On Double Entendre (Soccer Mom Records SOCM005), Jeff McLeod mixes and matches musicians from Toronto and Rochester, N.Y. where he's doing graduate work at the Eastman School. It's an ambitious 2-CD debut that highlights his work at both the piano and organ, devoting a disc to each. The piano disc is more reflective, contemporary fare, emphasizing musical conversations on originals and diverse repertoire by Antonio Carlos Jobim, Tom Waits and Sun Ra. On organ, McLeod seems to reach back 50 years, his pulsing grooves animating tunes by Thelonious Monk, Chet Baker, Pete Rugolo, and the organist Larry Young, while tenor saxophonist Mike Murley and guitarist Ben Bishop almost dance through the burbling organ. McLeod's own ballad Namekus is a highlight, a lush springboard for some brilliant Murley work.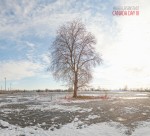 Toronto-born drummer Harris Eisenstadthas been working in New York for over a decade, but he commemorates his origins in the name of his quintet, Canada Day, a brilliant aggregate of younger New York musicians that updates the forward-looking mid-60s Blue Note style of Eric Dolphy and Andrew Hill, compounded with their own distinctive voices and Eisenstadt's continuing explorations of rhythmic structures. On Canada Day III (Songlines SGL 1596-2), the group includes trumpeter Nate Wooley, saxophonist Matt Bauder, vibraphonist Chris Dingman and bassist Garth Stevenson who create a glittering weave of elements around Eisenstadt's works. Recorded at the end of a tour, the group manages to play the works with aplomb, confidently negotiating even the shifting patterns of Slow and Steady. Even in this company, trumpeter Wooley stands out, moving from a tender bop lyricism to electronic-sounding explorations.
Eisenstadt's Canada Day Octet (482 Music 482-1080) adds three winds to the quintet, among them the veteran Ray Anderson whose explosive, vocalic trombone work is an apt addition. Most of the CD is devoted to a four-part suite, called The Ombudsman, built around the idea of negotiating between structured and unstructured elements and arguing for their co-existence. Eisenstadt's gifts as a composer come to the fore here, constructing wholly satisfying music out of apparently opposite strategies. As with the quintet date, it's enlivened at every turn by absolutely superior musicianship.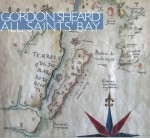 Composer and pianist Gordon Sheard first became interested in the music of Brazil's Bahia area around 1990, eventually making several trips there for an ethno-musicological study. His desire to work with Bahia's leading musicians was realized in 2009, and the results are heard on All Saints' Bay (GSM002 www.gordonsheard.ca). Sheard's pieces reflect the authentic rhythms of the region. Some works are actually composed over tracks by the drummer Gabriel Guedes dos Santos with a group of percussionists from the area, while according to the credits, all of Sheard's piano and organ tracks were overdubbed in Toronto a year later. There's an inevitable compromise in the method. Those percolating rhythm tracks may hum with life, but the ultimate production favours surface polish over interaction. Saxophonist John Johnson manages to break through though, contributing heated solos on both tenor and alto.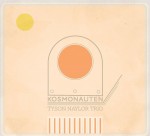 Vancouver pianist Tyson Naylor's trio suggests the maxim "less is more," making almost every phrase count on a debut that reflects the post-rock minimalism of the Bad Plus and EST. Kosmonauten (Songlines SGL 1594-2), is imbued with musicality and an instinctive lyricism, with the group managing to invoke the exuberant abstraction of the Amsterdam avant-garde and the rhythmic vitality of the South African townships, all on the opening track Paolo Conte. Naylor, bassist Russell Sholberg and drummer Skye Brooks develop cohesive, evolving textures, while guest clarinettist François Houle brings a gorgeous sound, at once woody and liquid, to See It Through. There's a tendency on a debut to show everything one can do, but Naylor's deliberate approach suggests he has plenty in reserve.