The column this month has been, even more than usual, a personal journey for me. A week ago when I should have begun, I found myself wondering what there was to write about. I had assigned the discs that were of most interest to me to other writers for a full treatment rather than glossing over them here. Of particular note were the Dutilleux recordings, and I must say that Elliot Wright's appreciation of them later in these pages confirms that to have been the right decision. But it left me nearly empty-handed and I warned publisher David Perlman at The WholeNote's early January gathering that there might not be an Editor's Corner this month. So much has happened since then that it is hard to imagine that just one week has passed.
The first event was a kitchen party at my friends Michael and Mary's house, an annual affair to welcome in the New Year with a wealth of pickin' and grinnin'. In addition to the usual plethora of guitars in various tunings, fiddles, mandolins and octave mandolins, there were hand drums, harmonicas, a keyboard, an accordion and more than a dozen voices lifted joyously in song. It was a magical evening, as so often these gatherings can be. I took particular delight in the opportunity to play with the accordionist, who was adding myriad colours and rhythms to the mix. As I was leaving – earlier than was my wont due to the tail end, or so I thought, of a lingering chest cold – I mentioned my pleasure to Mary who told me to hang on and went to grab me a copy of the accordionist's new CD, "hot off the press." It seems she was the graphic designer of the package (altdesign.ca) and had a box of discs on hand, and so I left the party knowing my journey had begun.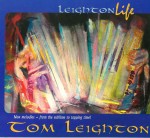 Leighton Life is a wonderfully eclectic recording that showcases the writing skills and musical dexterity (piano, synths, accordion, organ, jaw harp, whistle, trombone, percussion, bouzouki and bodhrán) of Tom Leighton (tomleighton.ca). Not content to rest on his own laurels (and the mixing skills of producer Paul Mills), Leighton surrounds himself with a marvellous array of musical friends too plentiful to name, to create horn sections, string arrangements, cello solos and string band accompaniments as required. The opening track All Thumbs is a playful Penguin Café Orchestra-style minimalist moto perpetuo with the ostinato provided by the ticking of a mechanical clock and a triangle (at least that's my guess). A Summer Jig features the accordion in the lead role of a warm, lush instrumentation. A Letter Found is a haunting ballad with violin and cello in unison and harmony on the memorable melody over piano and accordion accompaniment. Hank Dances is a rhythmically propulsive swing tune with horns, extrapolated from music Leighton wrote for a production of Hank Williams, The Show He Never Gave by Maynard Collins. The 12 tracks included here – all instrumental – run the gamut from old timey, to R&B, Scottish traditional to The Hurdy-Gurdy which Leighton says was "written for the hurdy-gurdy … by a non-player. Alas, it doesn't play well on a hurdy-gurdy but conjures my image of the player." Quite convincingly I might add. The album comes with a "Warning! Listening to instrumental music activates emotional, motor and creative areas of the brain!" It also includes the notice that all compositions are available as sheet music from the composer, so as spontaneous as much of the music feels, it is obviously conceived in its entirety by this wonderful musician. I look forward to having the opportunity to play with him again.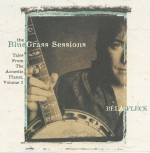 The next steps on the journey began just a block from Michael and Mary's house, at the Dufferin bus stop at Davenport. A few minutes after I arrived at the stop another man carrying a guitar case came to wait alongside me. I asked if he was going out to play, or like me, coming home from doing so. He said he was coming from a friend's house where they had been playing bluegrass music all evening. Long time readers of this column will know that I am enamoured of the "new grass" band Joy Kills Sorrow that was active from 2005 to 2014. I asked this guitarist if he was familiar with the band and he said no, but that he knew "the song." Not knowing the song myself, I said "Oh?" "Yes," he said, "it's a great song by Béla Fleck." And so my next quest began. It turns out that When Joy Kills Sorrow appeared on the 1999 CD The Bluegrass Sessions: Tales From The Acoustic Planet, Volume 2 (Warner Bros. 9 47332-2), where Fleck's cronies from the 1987 album Drive reunite and are joined by legends Earl Scruggs, Vassar Clements and John Hartford and contemporary stars Vince Gill, Tim O'Brien and Ricky Skaggs, for a number of Fleck originals and several traditional and classic tunes. Since this CD is old news and only new to me I won't dwell on it other than to say it's been in heavy rotation on my player since it arrived last Wednesday from Amazon (HMV couldn't locate the one copy their superstore's computer said they had). Highlights of the disc are the above-mentioned Joy Kills Sorrow, an old Flatt & Scruggs tune Polka on the Banjo and a two-banjo arrangement of the Clarinet Polka by Fleck and Hartford. Having grown up with the George Barnes solo guitar take on the latter as the theme to the Max Ferguson Show and now hearing this banjo version, I found myself wondering why I hadn't ever heard it played on the clarinet. Hats off to YouTube, I didn't have to look far ….
One disc that crossed my desk this month, an arrangement of Brian Eno's Discreet Music performed by Toronto's Contact ensemble, turned out to be a timely release, but not for the reasons one would hope. The news of David Bowie's death last week brought many memories and realizations. Bowie's chameleon-like career affected audiences and artists across the spectrum, me among them. I was not much aware of the glam rock era, but became drawn to Bowie at the time he started collaborating with Eno. Already a fan of Eno's ambient approach to composition and sound, I was curious to see how he would interact with the "space oddity" that was Bowie.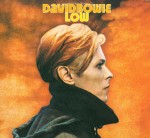 In Francis Whatley's 2013 film David Bowie: Five Years, Eno says that Bowie was drawn to his "longest, slowest, quietest" work, Discreet Music, and that their projects grew out of this interest. This was at a time when Bowie was tired of the rock-star lifestyle that had brought him perilously close to death by overdose and misadventure in L.A. His subsequent move to Paris and then Berlin, where he undertook a Spartan low-profile existence, ultimately resulted in a trilogy of Bowie-Eno albums beginning with the 1977 Low (RCA LP CPL1-2030). In 1991 Rykodisc would reissue Low on compact disc (RCD 10142) with bonus tracks. Not being in the habit of replacing my vinyl collection with CDs, I was unaware of the extra material until I revisited the Low Symphony by Philip Glass (POINT Music 438 150-2), which was inspired by two tracks by Bowie and Eno and one by Bowie alone. I was confused when I was unable to find Some Are, one of the duo compositions, on my LP and eventually ended up downloading the missing title from iTunes last week …. Three music platforms later I now have the full picture!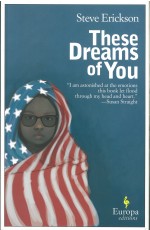 But that picture was further enhanced by These Dreams of You (Europa Editions ISBN 978-1-60945-063-2), a 2012 novel by Steve Erickson, which I found myself reading for the third time over the past few days (which may have set a record for frequency of rereading for me). Erickson, whose eight previous novels number among my favourites – a shout out to Jowi Taylor for turning me on to Arc d'X all those years ago! – frequently incorporates pop culture, particularly music and film, into his novels. Although These Dreams of You is nominally speculative and surreal, as are most of his books, the narrative strands are fairly linear, albeit many layered. The protagonists are a family of four in contemporary L.A. in danger of losing their house as a result of the economic crisis and the nefarious machinations of the banks. The father, Zan, has recently been let go from his position as professor of literature at the local university and is the sole DJ on a low-wattage radio station broadcasting without a license from a local Mexican restaurant in the Valley. His wife, Viv, is a freelance photographer whose work is drying up and whose one claim to fame, stained glass butterfly art, has been co-opted by an infamous commercial artist. Their children are Parker, a 12-year-old whose namesake is Charlie Parker but whose musical interests favour gangsta rap, and Sheba, a precocious four-year-old orphan adopted from Ethiopia, who is seeming wired internally to a certain unnamed "red-headed British alien who wears dresses." The not-so-veiled references to David Bowie continue as he permeates the story, in particular with tales of his time in Berlin with roommates The Professor (Eno?) and Jim (Iggy Pop?), which lead to the album Low. Erickson cleverly weaves his tales – another one including presidential hopeful Bobby Kennedy in the months leading up to his assassination, and a third, an aspiring 1970s author, who after being beaten and left for dead by German skinheads, wakes to find himself in 1919 Berlin with a paperback copy of a novel that will shape the literature of the coming century but won't be published until 1922 – through three eras and three continents. The convolutions are eventually resolved, and although there are no particularly happy endings, it does make for a very compelling read. Part of the fun is identifying the myriad historical characters that are never actually named. A great read indeed, and a great tribute to David Bowie.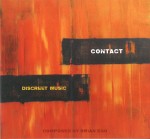 But back to Contact's rendition of Discreet Music (Cantaloupe Music CA21114 cantaloupemusic.com). Eno's original LP side was an electronic intertwining of some very simple melodic material according to some basic programming in Eno's synthesizers. Four decades later Toronto percussionist and founding member of Contact Contemporary Music, Jerry Pergolesi, set out to make a live performance version of the iconic work. In the booklet notes he says: "In keeping with the spirit of the original, my 'arrangement' consists of seven mutually compatible melodies (the result of Eno's original two melodies being occasionally altered) and instructions that render the band itself into the looping apparatus that Eno describes as the 'score' for the original. The 'arrangement' sets parameters for the musicians to follow, while giving them some leeway to make decisions with regard to what they play and when. Once the performance starts, however, the resulting sound is out of anyone's hands." The members of Contact – Mary-Katherine Finch, cello; Sarah Fraser Raff, violin; Wallace Halladay, soprano sax; Rob MacDonald, guitar; Peter Pavlovsky, bass; Jerry Pergolesi, vibraphone; Allison Wiebe Benstead, piano; complemented here by Emma Zoe Elkinson, flute and Dean Kurtis-Pomeroy, gongs – perform with real conviction – tone and intonation are warm and consistent – and they manage to hold our attention throughout the hour-long take in which "nothing happens." I can't imagine what it is like to take part in such a static performance, but congratulations are due to all concerned for realizing a viable live presentation of an electronic classic.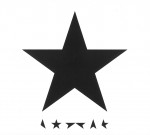 It has been a month of losses in the musical arts. Canadian-born jazz icon, Paul Bley, and French father of avant-garde concert music, Pierre Boulez, are honoured elsewhere in these pages, although their passing garnered little attention in Toronto's mainstream media. In contrast, much has been said about the death of David Bowie across all media and all platforms – including 24 continuous hours of programming on Much Music as I write this column – so I will not say much more here. He was a unique artist who constantly reinvented himself and touched more lives than most. His final offering Blackstar (ISO Records 88875173862) was released on his 69th birthday, two days before his death, and once again we are presented with a new man, seemingly from beyond the grave. Indeed one of the songs and videos is called Lazarus. I was lucky enough to purchase a copy of Blackstar before they all disappeared from the shelves (and online catalogues) but it will take me some time before I'm able to assimilate it. It's a journey I am convinced is worth undertaking.
David Olds, DISCoveries Editor
discoveries@thewholenote.com