Globalization, mass communication and travel have created situations where standardized hamburger patties or drum beats can be experienced anywhere in the world. Yet increased mobility in the 21st Century also allows like-minded musicians who live in different cities, countries or continents to instigate regular working ensembles.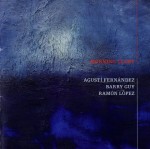 This situation is particularly pronounced among improvising musicians. One top-flight instance is captured on Morning Glory (Maya Records MCD 1001 www.maya-records.com) by the trio of Augustí Fernández, Barry Guy and Ramón López. Although listening to the sensitive cooperation exhibited on the two CDS which make up this outstanding set suggests that the three members of the trio are inseparable, it's not so. Pianist Fernández lives in Barcelona, bassist Guy in Switzerland and drummer López in Paris. Here material is divided among group compositions and those written by the pianist or the bassist. A prime example of López's sensitive accompaniment occurs on Perpetuum Mobile where his press rolls back the pianist's kinetic pitter-patter and tremolo chording which evolves in double counterpoint with Guy's dobro-like twangs or bow taps against his instrument's wood. Meanwhile A Sudden Appearance confirms the trio's atonality, encompassing Fernández's outlined single notes, Guy's screeching sul ponticello sprawls and López's rat-tat-tats. Other pieces such as The Magical Chorus and most of the second CD, recorded live in a New York club, redefine the trio, with splashes of pianistic color perfectly matched with vibrating cymbals, bowed strings or staccato plucks that presage cascading keyboard runs. Fernández's Aurora suggests an Iberian take on Hispanic rhythms, with the tremolo patterns revealing keyboard notes in rapid succession, yet with the line stretched enough to keep the impressionistic narrative chromatic. Guy's contrapuntal retort features scraped and stropped strings while the percussion undertow is mostly rim shots and the sounds of crushing crisp paper.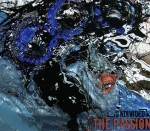 A similarly impressive global quartet is made up of Polish woodwind player Waclaw Zimpel, Ukrainian bassist Mark Tokar, German drummer Klaus Kugel and American pianist Bobby Few. Undivided - The Passion (Multikulti MPI 011 www.multkulti.com) is literally that, a modern re-imaging of Christ's suffering and death. Lacking vocals or religious motifs, the seven-part suite is not overtly spiritual but musically superlative. A veteran of playing in churches, nightclubs and with spiritual jazz avatar Albert Ayler, Few takes naturally to the theme and throughout lets his frenetic chording and dynamic voicing create fantasias of their own. Clustered notes cascade like waterfalls or singular timbres are starkly outlined. Kugel's steady clanks and cogwheel ratcheting is added to regular cymbal splashes as well as drum drags and ruffs for versatile percussion backup. Tokar's perfectly balanced string slaps are mostly in the background, except when marking theme variations and transitions. Whether it's with two-fisted piano clusters, spiccato runs or door-knocking thumps, each of the three cleanly intersects with Zimpel, who is equally expressive on clarinet, bass clarinet and tárogató, a Hungarian-invented saxophone cousin. Appropriately intense, Way of the Cross/Crucifixion/Death finds the reedist spitting out pressurized glossolalia, reed bites and emotional split tones as his solo varies from stopped silences to shrill speaking-in-tongues. Around him in a broken-octave concord are buzzing bass lines, vibrating drum tops and gospel-inflected processional chords from the pianist.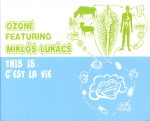 One important ingredient in Zimpel's woodwind cornucopia is the unique timbres of the tárogató. Although French reedist Christophe Monniott doesn't play it on This is C'est La Vie, the newest CD by his Paris-Budapest band Ozone (BMC Records BMCCD163 www.bmcrecords.hu) adds sounds from the equally indigenous cimbalom or multi-string hammered board zither, played by Miklós Lukács to those created by fellow Hungarians, keyboardist Emil Spányi and percussionist Joe Quitzke. Ozone's CD is notable in its mixture of electronics and jazz standards such as Poinciana and Sophisticated Lady. With Monniott on low-pitched baritone saxophone the latter is treated uniquely as his smeary split tones and squeals brush up against reverberating arpeggios and string pops from Lukács. In contrast, Poinciana is backed into with keyboard splatters and signal-processed lines as the double-time treatment eventually encompasses Spányi's multi-fingered syncopated runs and Monniott's tongue vibrato on alto saxophone. It ends with vocoder modulations from the saxman and glissandi from the piano. More intriguingly, tracks such as the title tune welcome all influences. Here Monniott's high-pitched, corkscrew-like vibrations operate alongside Lukács' twanging harp-like arpeggios played andante and staccato, backed by jazz-grounded cymbal splashes and superfast piano comping.
Canadians are also involved in trans-border cooperation as demonstrated on Subsurface (Schraum Records 11 www.schraum.de) by the trio of Montreal-based bass clarinettist and alto saxophonist Philippe Lauzier, and two Germans, Berlin trumpeter Nils Ostendorf and Philip Zoubek from Köln on prepared piano. Here, the instrumentalists' extended textures create a soundscape of buzzed and granular modulations as if electronics are involved. They aren't. Instead, multiphonics arise from the piano's stopped and striated strings, the reedist's flat-line or pressurized vibrato and grace note flourishes from the trumpeter. On a track such as Spectral Radiance, Zoubek's clipped and clanking chords are mixed with string pops that add wooden tones from then piano's action, building up to a rough, broken-chord concordance with bubbling and buzzing staccato lines from the horns. In comparison, an interlude like Calm City lives up to its name as the pianist's barely audible key strums accompany Ostendorf's carefully shaped grace notes, as Lauzier's extended reed puffs gradually swell in volume.
Unlike economic or political globalization, musical globalization is more benign. These sessions demonstrate the outstanding results when free-thinking musicians based in different locations are able to regularly create together.